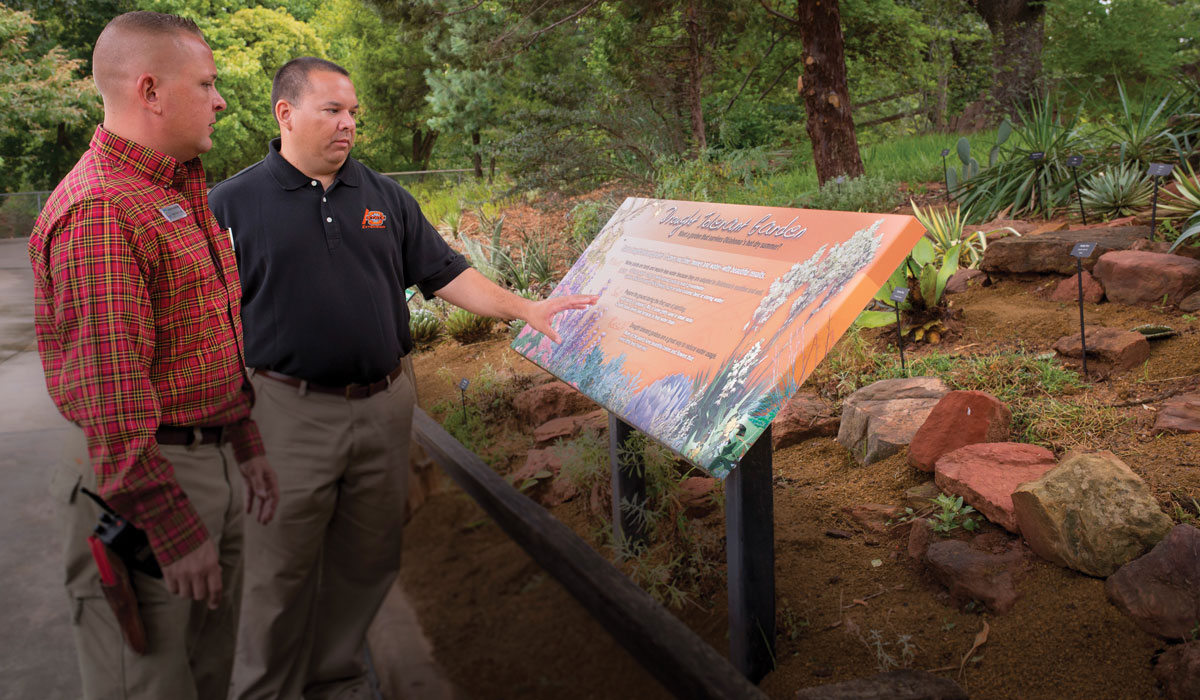 Visitors to the Oklahoma City Zoo and Botanical Garden have an opportunity to see much more than lions, tigers and bears – oh my.
The zoo is home to more than 30,000 plant varieties and is both a living museum and botanical garden. Not only can patrons see these plants at the zoo, but also they can learn about water conservation and drought tolerant plants, thanks to a partnership with the zoo, the Oklahoma City Utilities Department, OCES and OSU's Department of Horticulture and Landscape Architecture.
Lance Swearengin, horticulture curator at the zoo, said he is excited to have this new Drought Tolerant Garden as part of the zoo garden system.
"Here at the zoo we're always looking for different ways to conserve water, both in the gardens and with the animals," Swearengin said. "The garden, which highlights nearly 70 different plant varieties, features signage promoting the principles of landscape design, as well as an opportunity for passive learning. In addition, the signs feature a QR Code to provide visitors additional information with their smart phone or tablet."
Justin Moss, associate professor and Huffine Endowed Professor of turfgrass science at OSU, said the garden is a great way to educate the public about water conservation.
"Many people think a water conservation garden is going to be full of succulents," Moss said. "While the garden does have some succulents, it also demonstrates the wide variety of plantings that do well in drought conditions, yet are still beautiful and add to a homeowner's landscape. Oklahoma has experienced severe drought conditions over the last few years and this garden is one way to show homeowners they can still have a lush and beautiful landscape while using less water."
By Trisha Gedon