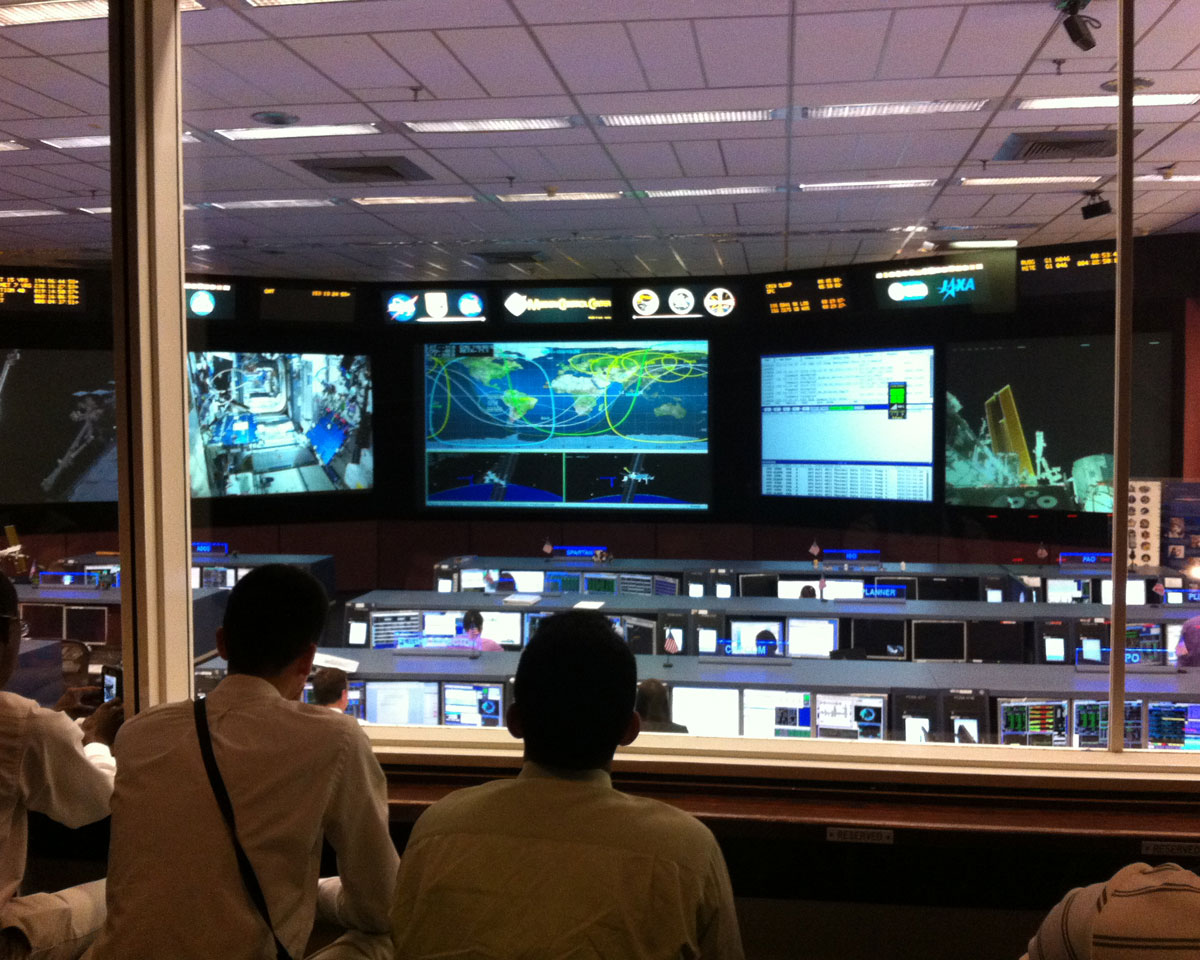 OSU, in conjunction with NASA and the National Space Grant Consortium, conducted a competition among teams of high school and community college students to design technologies for NASA's manned space exploration program.
Dr. Jamey Jacob from the School of Mechanical and Aerospace Engineering created the challenge with support from OSU NASA Education Projects director and College of Education professor Dr. Steve Marks.
As with many NASA education projects, the goal of the program was to engage and inspire the next generation of innovative engineers and scientists. The competition was open to high school and junior college students.
The high school students were challenged to design a prototype of a multifunctional tool that could be used in space or for space exploration (Rapidly Prototyped Tool Challenge, or RaPTC).
The community college students were designing an airlock system that would help mitigate the dust problem associated from traveling from a planet (such as Mars) and entering space again (Space Habitat Airlock Challenge, or SHAC).
The teams did all of their collaboration for the designs online. They formed groups, created a team name and designed the entire challenge and the final presentation in a virtual environment. Students from the School of Mechanical and Aerospace Engineering at OSU reviewed the submissions and chose the winners.
The winning team in the RaPTC Challenge, Orbit Outlaws, included five high school students who were part of the INSPIRE Project, one of the NASA Education Projects previously administered at OSU. All five hailed from different states (California, Michigan, North Carolina, New Jersey and Virginia).
In the SHAC Challenge among community college students, the vote was very close, and Team JMJ Innovations and runner-up Team Falcon both joined Orbit Outlaws in receiving a trip to Johnson Space Center in June, which was the first in-person meeting for the students.
While in Houston, the winners toured Johnson Space Center, presented their designs and met and heard from astronauts Joseph Acaba, Dorothy Metcalf-Lindenburger and Nicole Passonno Stott.
The Space Habitat Challenge is one of many educational projects for K-12 and collegiate students offered by OSU in collaboration with NASA. OSU is a longtime partner with NASA and currently serves the home for the NASA Teaching from Space Program, the NASA Digital Learning Network and the NASA Strategic Education Alliance (partnering with Texas A&M). These projects represent $27 million of grant funding at Oklahoma State.