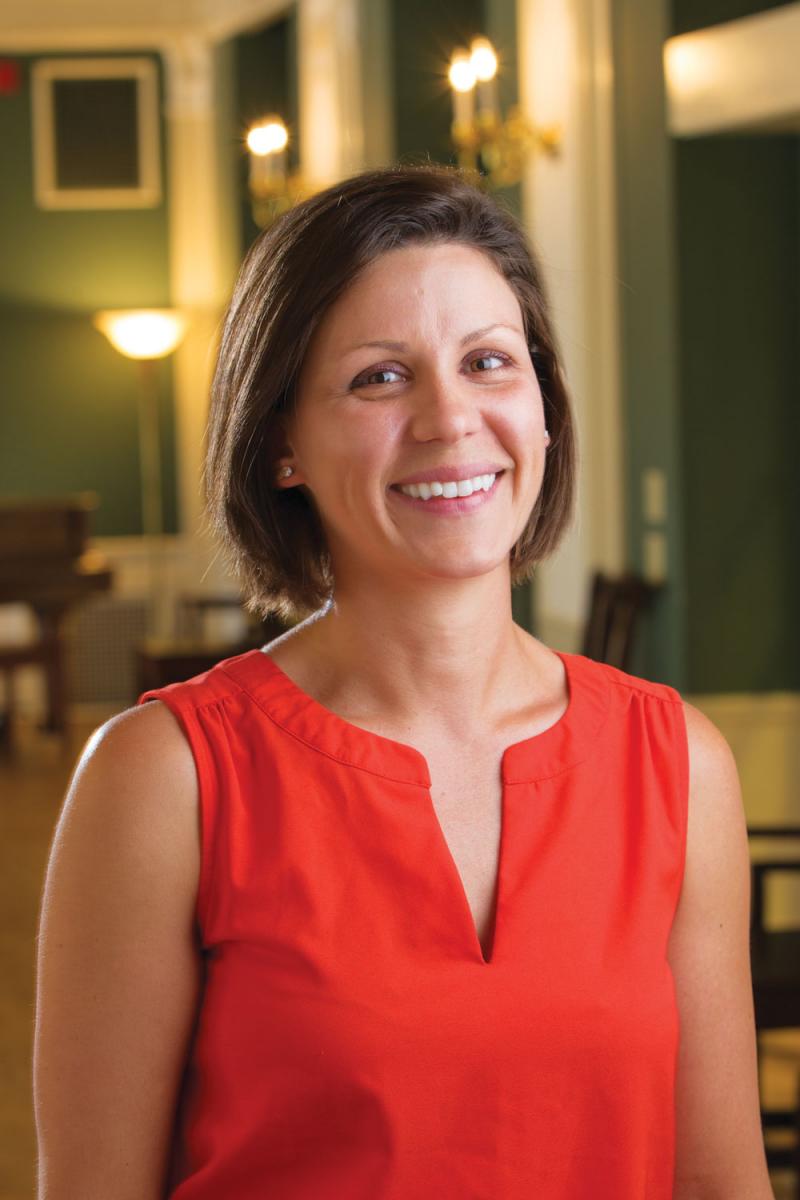 Oklahoma is one of the unhealthiest states in the nation. While health care practitioners are needed to treat disease, a public health workforce is needed to prevent disease. The foundation of public health is an emphasis on primary prevention, ensuring the health and wellbeing of residents through programs and policies. The need for public health professionals in Oklahoma and the United States remains high. By 2020, the Association of Schools of Public Health estimates the country will need an additional 250,000 public health care workers.
The Oklahoma State University College of Education is home to the health education and promotion undergraduate degree program and master's and doctorate programs in health and human performance. Julie Croff, an assistant professor in the School of Applied Health and Educational Psychology, also serves as director of OSU's new Master of Public Health (MPH) program.
Founded in 2014, OSU's MPH program trains public health professionals to improve health and wellbeing and, true to OSU's land-grant mission, the degree program focuses on promoting health in rural communities and with underserved populations in order to improve health and quality of life in Oklahoma.
Croff joined the OSU faculty in 2010. She has a master's in public health from Boston University's School of Public Health and a doctorate from San Diego State and the University of California-San Diego's joint doctorate program. Working in conjunction with the Graduate College, Croff led a group of faculty across academic units to analyze the needs of the public health workforce and develop the MPH program at OSU. Upon recommendation of deans across campus, Graduate College Dean Sheryl Tucker appointed Croff to chair a committee from across the university that worked to develop the program.
"This kind of program doesn't really exist elsewhere," Croff says. "We are interested in training students to reach people where they are, and helping them to be as healthy as can be."
Oklahoma State's program is unique because it is interdisciplinary. Nearly every college on the OSU campus is involved, and it builds on the strengths and overlaps in health programs in the Colleges of Education, Arts and Sciences, Human Sciences, Business, Veterinary Medicine and Medicine.
"It doesn't address a single discipline, which is its greatest strength. We will continue to develop curriculum based on student interests," Croff says.
The 42-unit program can be completed as quickly as a year and a half. OSU also offers a 15-unit graduate certificate in public health that covers the core areas of public health. The certificate can be completed through a range of course offerings that include in-person, hybrid and online classes, making it easier for working adults to pursue. The arrangement also provides a good test to find out if students like the coursework, and it offers the opportunity to transfer into the MPH program.
Chuck Lester had not planned to pursue graduate school, but the opportunity to obtain a master's in public health at Oklahoma State sparked his interest. Lester works with OSU prevention programs in the Department of Wellness, focusing on substance abuse prevention.
"I became interested because of my familiarity with the degree and the weight it carries," says Lester. "What is cool to me is the rural and underserved populations piece. I like that the program gives a well-rounded perspective, and it places importance on social justice."
For Becky Taylor, the diversity of students and the impact of their experiences is one of the best parts of the degree.
"Classes are discussion-based. Some students are coming directly from an undergraduate program, and others are professionals who are coming back to pursue a master's degree. I enjoyed having classes with other professionals and found it enriching to my own work," Taylor says.
Taylor is the tobacco prevention coordinator for a Tobacco Settlement Endowment Trust grant for Payne County. She has enjoyed learning the academic and theory behind her work and has high praise for Croff.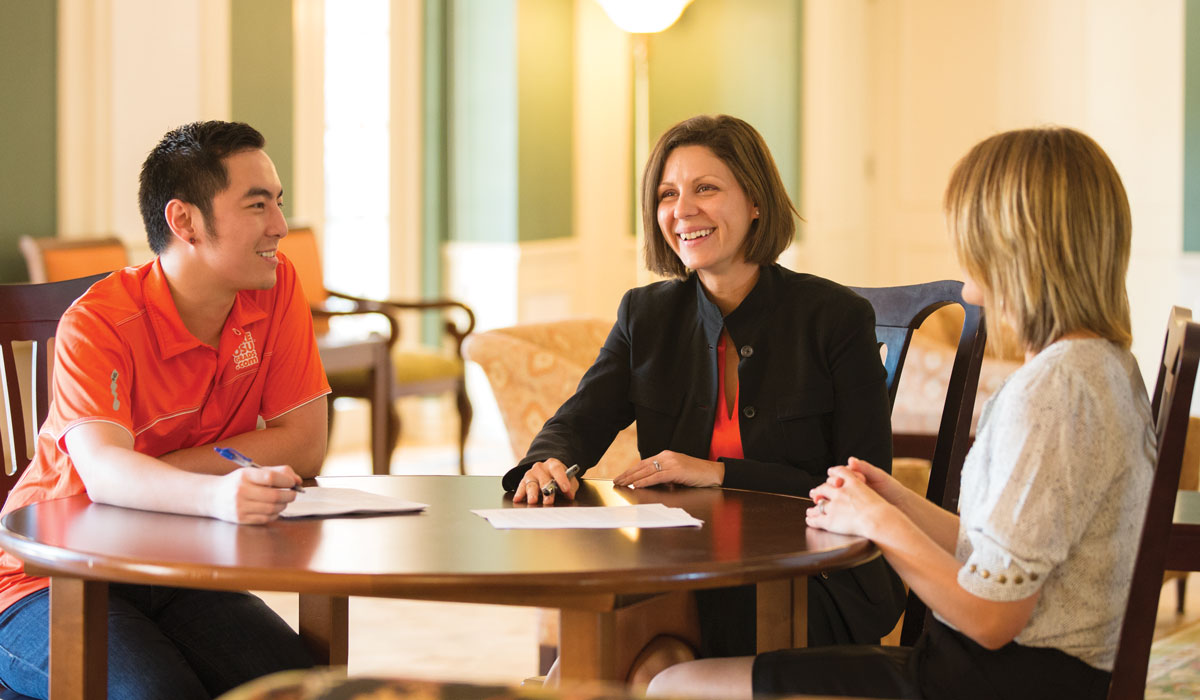 "Dr. Croff is wonderful," Taylor says. "She has such a passion for (public health). She is interested in what students have to say. Her classes help us think and learn for ourselves."
The initial cohort of students includes people who are interested in wellness and prevention jobs, including three dual-degree students who are also pursuing Doctor of Veterinary Medicine degrees.
Lawrence Richardson was working toward a master's degree in counseling, and his exposure to a research team with Dr. Croff and others in the College of Education convinced him to add an MPH.
"I want to be equipped to start conversations with health professionals and community members and to assist in communicating needs," explains Richardson. "From a developmental perspective, it's about meeting people where they are. The program has such a well-rounded approach to understanding health disparities."
Croff is impressed with the students in the MPH's first cohort and looks forward to the future.
"It has been wonderful and very fulfilling," Croff says. "We have amazing students. Once they graduate, I'm excited to see their trajectory and the ways they will make communities healthier and better."
To learn more about the MPH program at OSU, visit publichealth.okstate.edu.