Do words hold the power to inspire and uplift an entire career field? How importantis human connection to health? How does the will to change translate to actual, meaningful change?
College of Education faculty members and students shared their thoughts on these ideas and spread inspiration during Oklahoma State University's third TEDxOStateU event in April 2015.
TED is a nonprofit organization devoted to "Ideas Worth Spreading," and TEDx is a program of local, self-organized events to bring people together to share a TED-like experience. At this year's TEDxOStateU, Macy Gleason, Chandra Story and Rhonda Lawes were among the selected speakers. The trio represented the College of Education and the research and work happening across its programs in a tremendous way.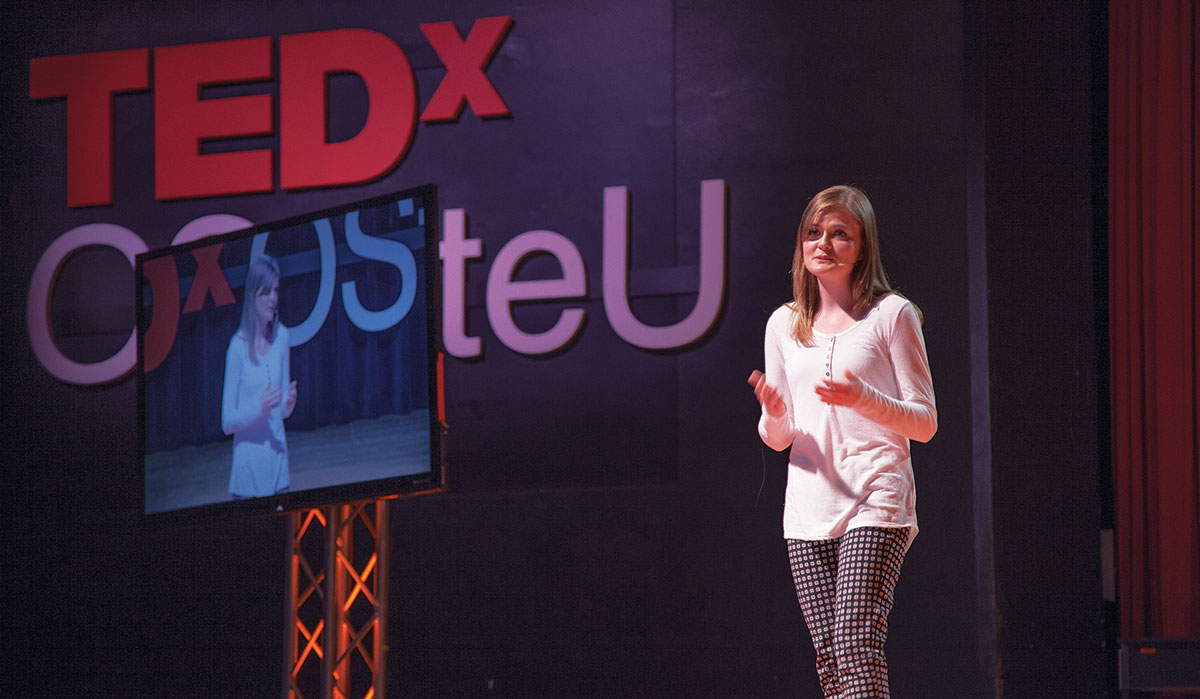 Macy Gleason, a secondary education science major, shared her passion and excitement about the opportunity to make a difference through a career as a teacher. The daughter of two educators, Gleason has seen the joys and the lows of being a teacher through her parents' experiences. Her inspirational talk, "Your Words are My Currency," challenged others to value the teaching profession.
Gleason, a native of Mannford, Okla., completed her general honors award as a sophomore. She is active on campus and involved in the Baptist Collegiate Ministries. She also works for Housing and Residential Life as an academic mentor.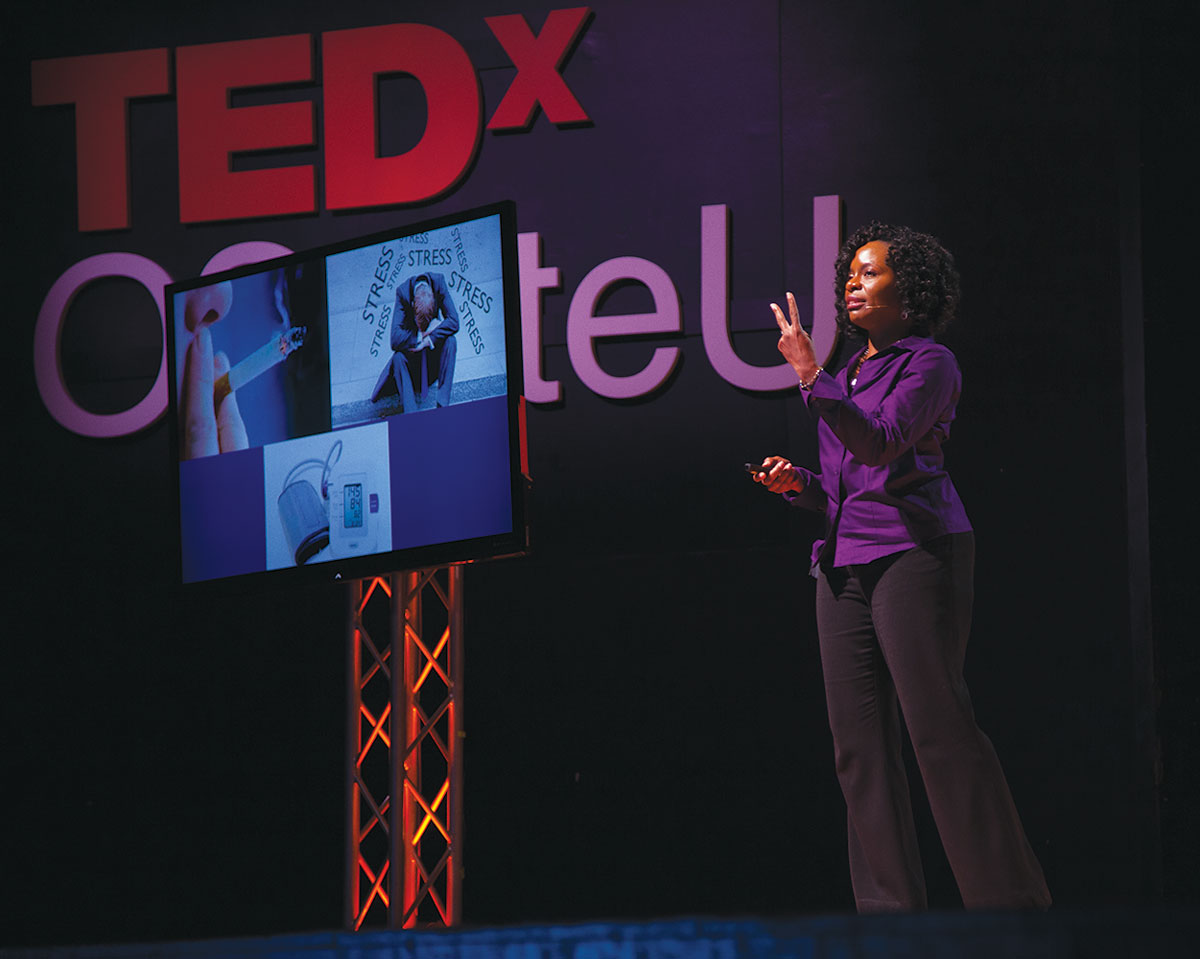 Dr. Chandra Story, assistant professor in health education and promotion, spoke about the importance of genuine, face-to-face connections to wellness and health in her talk, "Social Support and Wellness." She poses the concept of a developing a culture of health where social health is just as important as mental and physical health.
Story is a master certified health education specialist whose research focus is evaluating health promotion interventions in order to decrease disparities. Story's evaluation portfolio includes physical activity, mental health and HIV/AIDS advocacy programs.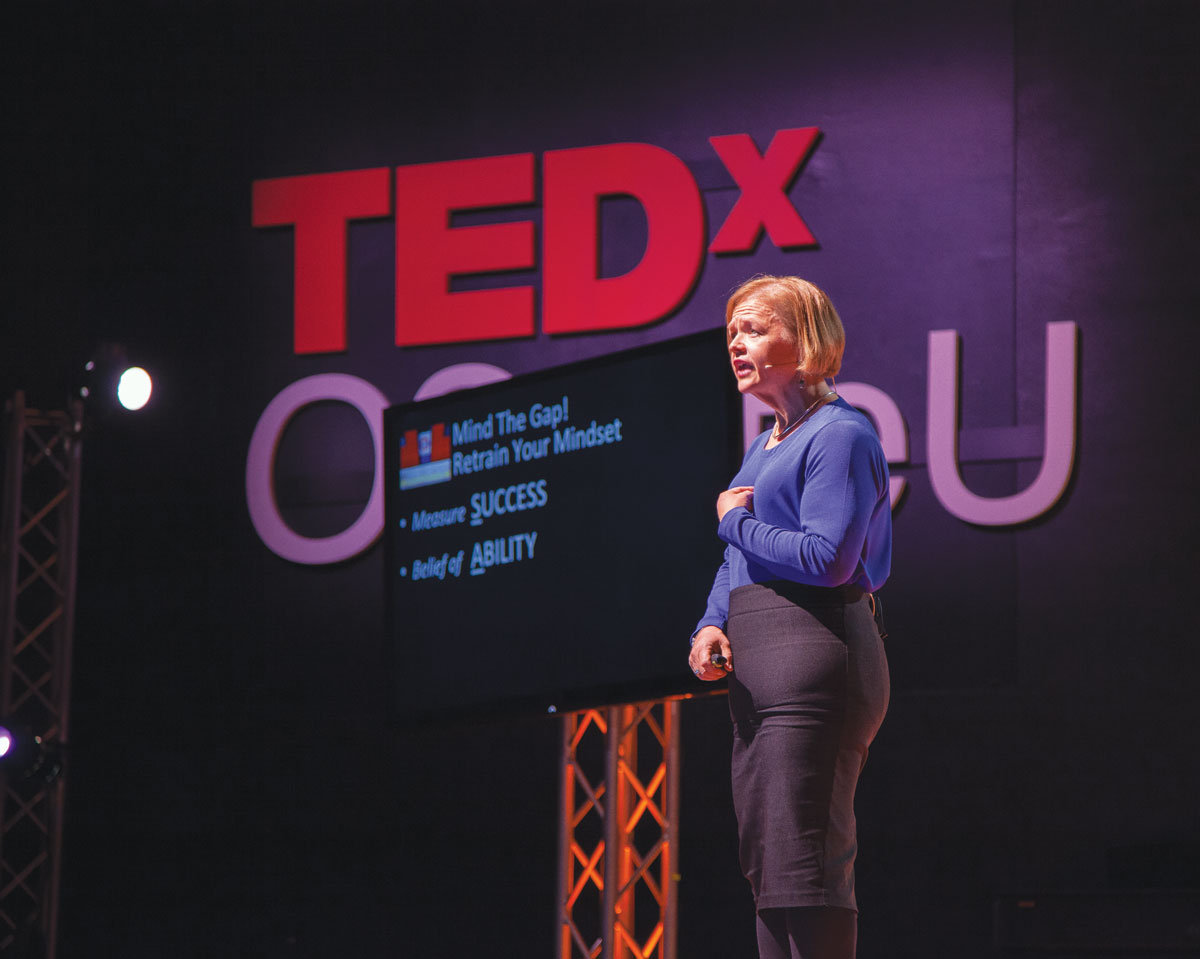 Rhonda Lawes, a doctoral student in the College of Education's educational psychology program, focused on understanding the chasm between wanting to change and making change happen in her talk, "Mind the Gap."
Lawes' own experiences have driven her research interests in the study of motivation, readiness for change and the impact of mindset of success. The Tulsa resident is a registered nurse.
Watch them
All three talks, and others from the 2015 TEDxOStateU event, are archived online.
• Macy Gleason video: okla.st/1L2FZ3w
• Chandra Story video: okla.st/1HRXnZH
• Rhonda Lawes video: okla.st/1SdkuNU