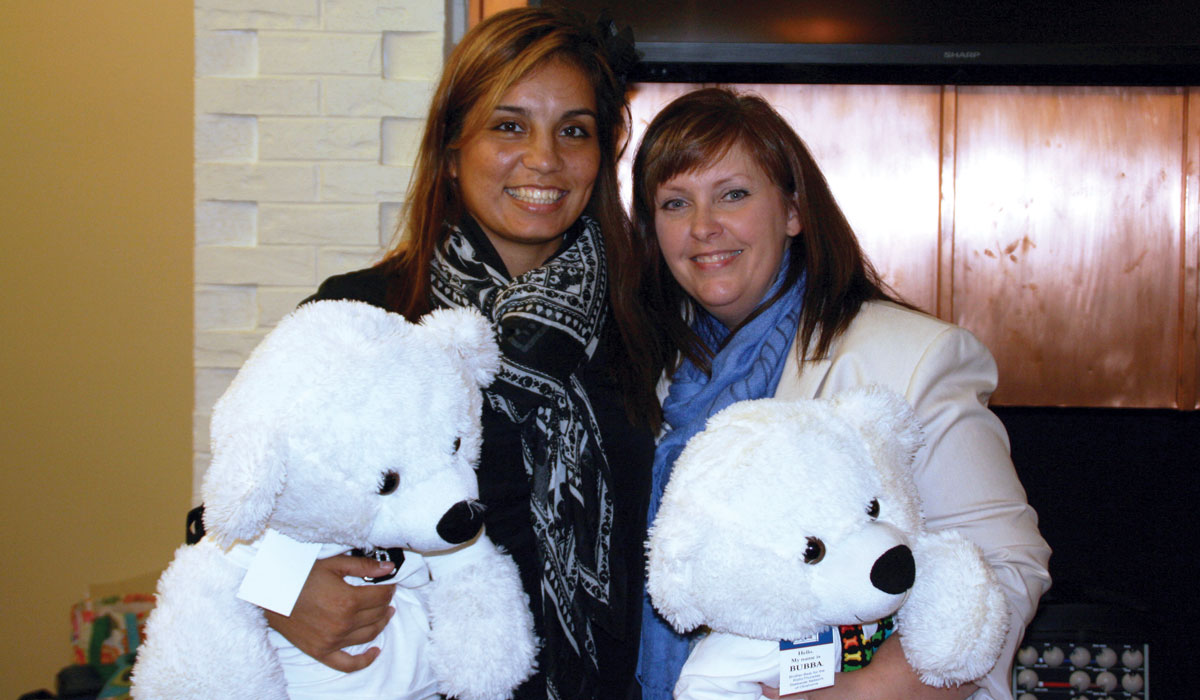 Navigating life on a college campus can be challenging for any student, but imagine pursuing higher education with little to no family or home support.
An estimated 1,100 former foster youth are enrolled in Oklahoma higher education annually; compared with the number of foster youth, enrollment in higher education is quite low. National statistics indicate that between 2 percent and 8 percent of foster alumni earn a bachelor's degree, compared with 30 percent of the general population.
A collaborative project among Oklahoma higher education institutions, led by OSU associate professor Kerri Kearney, is working to increase understanding of and support for former foster youth attending Oklahoma colleges and universities, as well as to shape state policy.
In 2012, Kearney began conducting research with foster alumni college students, those who were in the foster care system at age 13 or older.
Their stories were incredible.
"Many of these students had experienced unimaginable circumstances, but they were now pursuing college degrees. Their strength of character was hard to grasp. During the first round of interviews, I realized I can't just do research," Kearney says. "They made it to here. Now we need to help them."
Kearney, a faculty member in the College of Education, began to look at resources. Considering the relatively small population, it made sense to work with and share knowledge with institutions and individuals statewide.
The R is for Thursday (R4T) Foster Alumni Network was born.
Credit for the name goes to OSU graduate Ashley Mellor, herself a foster alumna. As a college freshman, Mellor thought TR on her course schedule signified Thursday-only sessions, which led her to miss Tuesday class meetings. She jokes that she would tell incoming foster alumni students that R stands for Thursday.
It became a symbol of the important basic information missing for many foster alumni students.
"(Kearney) thought it would be the perfect name for the project. It's those small details that are important," Mellor says.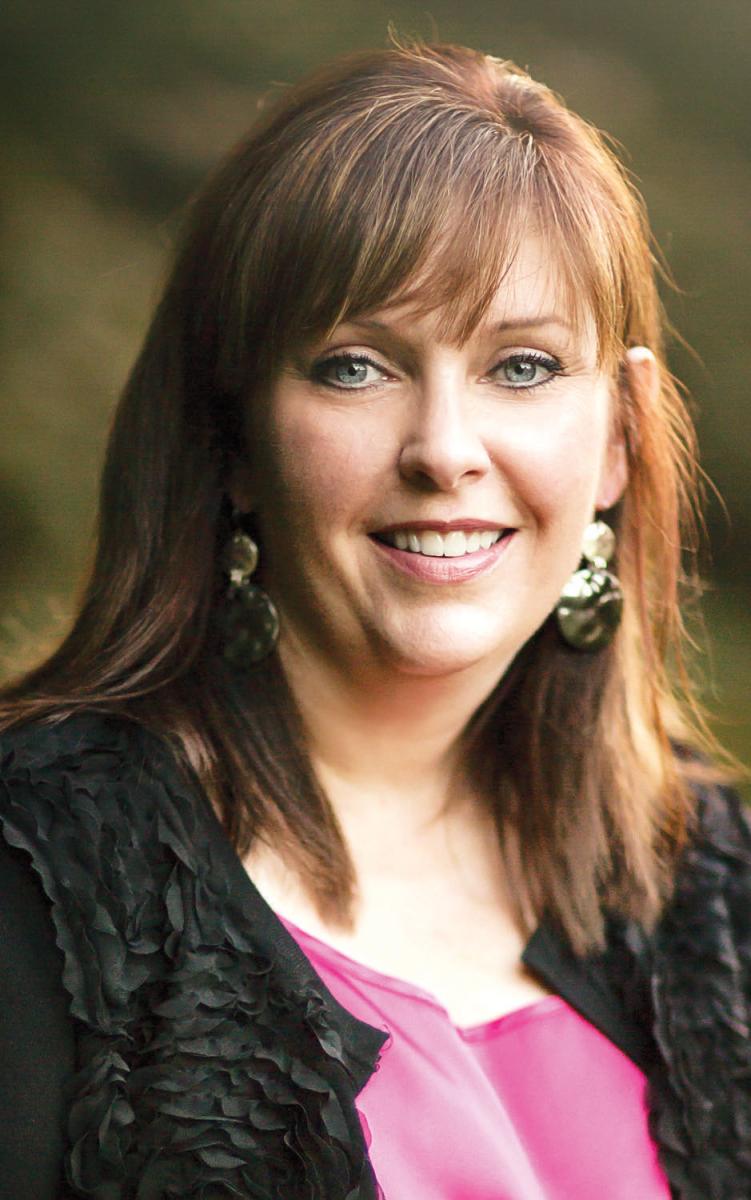 Today, R is for Thursday's focus is three-pronged — research and statewide coordination of information, direct service to students through advocates on individual campuses, and public policy.
Thanks largely to R is for Thursday's work, Casey Family Programs, the nation's largest foundation on foster children, recognizes Oklahoma as one of only 11 states that has a formal collaboration between family service organizations and higher education.
Eighteen Oklahoma campuses now have formally designated advocates to assist alumni foster students. This includes Oklahoma's research campuses as well as two-year and four-year institutions across the state.
"In many instances, foster alumni college students don't have basic life information or support for navigating our systems. Advocates step in to fill the gaps," explains Brad Williams, vice president for student services at OSU-OKC and executive committee member for the R4T Fund.
Advocates have taught R4T students to drive and dress professionally, to approach professors with their concerns, to navigate complicated academic processes and to handle many other challenges.
"One thing that makes R4T particularly powerful is that higher education professionals are advocating within their own system," says Dr. Greg Parks, professor of psychology and R4T advocate at Oklahoma City Community College. "We are insiders — we know each other and we have access to information and tools for solving student problems that are quite different from what someone outside of higher education can leverage."
Rebeca Hayes, an OSU alumna who participated in those early interviews with Kearney, appreciated the effort to connect to foster alumni college students.
Hayes was an intern with R is for Thursday as an undergraduate. She is now working for the Oklahoma Department of Human Services, passing along her experience to make a difference for kids who are where she has been. Hayes is one of many foster alumni who help those coming behind them.
"Typical kids have a legacy," Hayes says. "It's not easy to be the kid who has no family and stays alone in the dorms during school breaks."
Collaboration for service
Kearney encourages each campus to use its unique needs as a guide for developing its own focus. Some campuses have R is for Thursday student groups; others are beginning to reach out to high school foster youth who dream of going to college. All of the advocates are volunteers.
The network shares policy changes and information monthly, and an annual summer meeting brings together foster alumni college students, higher education officials and other stakeholders.
"There is a lot of teaming within and across institutions, as well as with external organizations," Kearney says. "It's an organic and evolving effort by people who have a heart for these amazingly resilient students."
In 2014, Oklahoma City-based nonprofit It's My Community Initiative stepped in to host the R4T Fund, which provides emergency money. The 1-1-1 Project and LifeChurch.tv provided recording capability that led to publicly available videos of foster alumni telling their stories — something Kearney believes is important for further educating higher education professionals and the public. Buy for Less donated stuffed bears for students that became known as Bubba bears, now officially the "brother bears" of the R is for Thursday Network.
Kearney says, "Because R is for Thursday has functioned on zero budget dollars for three years, we have depended upon Oklahomans to help. Fortunately, we live in a place where helping your neighbor and caring for all of Oklahoma's children are still highly valued things."
By the fall of 2015, rapidly increasing demands for the work of R is for Thursday led to an agreement between Kearney and Dr. Myron Pope, vice president of student affairs at the University of Central Oklahoma for UCO to assume leadership of the R4T service component of the Network. "We are continuing to work very closely as UCO takes the helm of R4T service, and we at OSU expand our efforts toward foster alumni research and public policy," Kearney says.
Research and policy
In addition to Kearney, OSU doctoral students conduct, publish and speak about ongoing research on foster alumni in higher education. Toni Hail and Lisa Will have been with the project since its inception. Hail teaches in the social work department at Northeastern Oklahoma State University in Tahlequah and is an R4T advocate; Will serves as an academic adviser at the University of Central Oklahoma in Edmond and is directly involved in UCO's statewide coordination of R4T service. Numerous other OSU students also work on the project.
R is for Thursday is a true research-to-practice project with research influencing practice and practice guiding additional research.
R is for Thursday organizers requested assistance in 2015 Oklahoma legislation affecting foster alumni.
"What we know from research, particularly about at-risk populations like foster alumni, is too often not translated to public policy," says Jonathan Fozard, OSU doctoral student and executive director of service management and operational excellence at the University of Oklahoma. "This gave us a chance to influence legislation for a group of students who traditionally have not had a voice."
A changing future
Even with increasing attention on foster alumni both nationally and in Oklahoma, "having been in foster care is not something students want to advertise or something that they are proud of," Hail says. "By providing support and empowering foster alumni, R is for Thursday is working to change that. We want them to wear it as a badge of honor."
Kearney cites two recent examples that seem like progress. "Students at Oklahoma City University created a large R is for Thursday banner for display in their campus gym. Students at Northeastern State University, Oklahoma City University and UCO are wearing our logo on T-shirts. These may seem like small things but, in reality, it means those students have reached a point of publicly saying, 'Yes, I was in foster care and look at me now.' "
Will adds, "It is a critical transition of moving from victim to victor — and we believe, and research supports, that it will change how they live and contribute during their lives."
As R is for Thursday continues to work to assist foster alumni college students to change their futures, these foster alumni graduates are likely to change the trajectories of life for themselves, their siblings and their children.
"It is funny math," says Kearney. "A foster alumni graduate is not just one more degreed contributor. Because statistics show that many former foster youth will have long-term dependencies on social systems, a graduate is a plus one, a minus one of expected demand on shared resources, and a game changer for their siblings and for their children. It is a cascading series of wins for all of us."
More information about R is for Thursday may be found at education.okstate.edu/risforthursday.