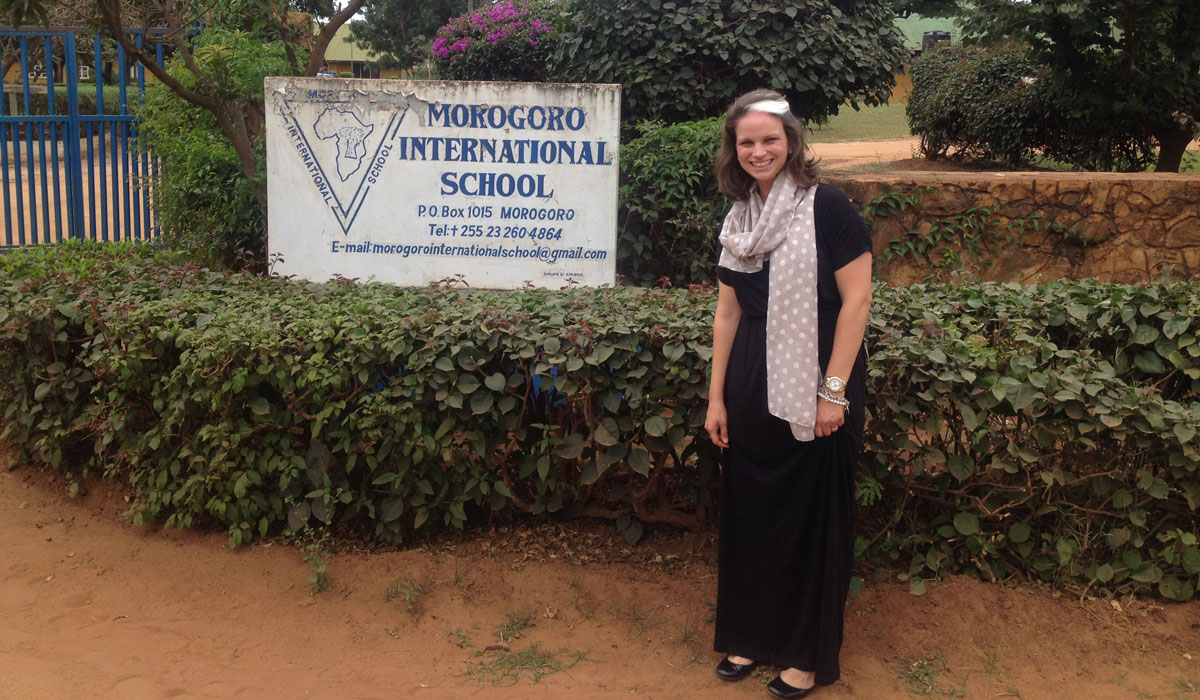 In the months after graduating from Oklahoma State University, Kali Bell landed a position as the first special education coordinator at Morogoro International School in Tanzania. As she reflected on this new opportunity, she wrote to thank College of Education Dean Pamela "Sissi" Carroll and Associate Dean Robert Davis.
"I wanted to thank you both for managing such an incredible education program at Oklahoma State. Although I am young, and have little experience, they were thrilled to hear my ideas and how I would implement the program with their help. I highly doubt I would have received my new position if I had not had all the opportunities the COE offered. The OSU College of Education truly prepared me."
Bell earned a bachelor's degree in elementary education and a master's in teaching, learning and leadership by completing the 4+1 special education program. She did her student teaching internship abroad at Lakenheath Air Force Base in England through the college's program. Bell received multiple scholarships from the OSU College of Education.
"My husband, Pat, who is also an OSU graduate, and I were able to move abroad and pursue our passions because our student loans are considerably less thanks to donors. To receive a scholarship meant I was able to spend more time professionally developing instead of working multiple jobs for living expenses. I was able to comfortably study abroad and focus on the students I was teaching.
"The coolest part for me is realizing that the donors have invested in me. That motivates me. These scholarships have bettered my life, but it won't stop with me; it will affect the students I teach, trickling down for generations to come."
Would you like to make an impact for generations to come?
To learn more supporting scholarships for College of Education students,contact Denise Unruh, senior director of development at the OSU Foundation for the College of Education, via email at dunruh@osugiving.com or by phone at 405-385-5663 or visiting osugiving.com.