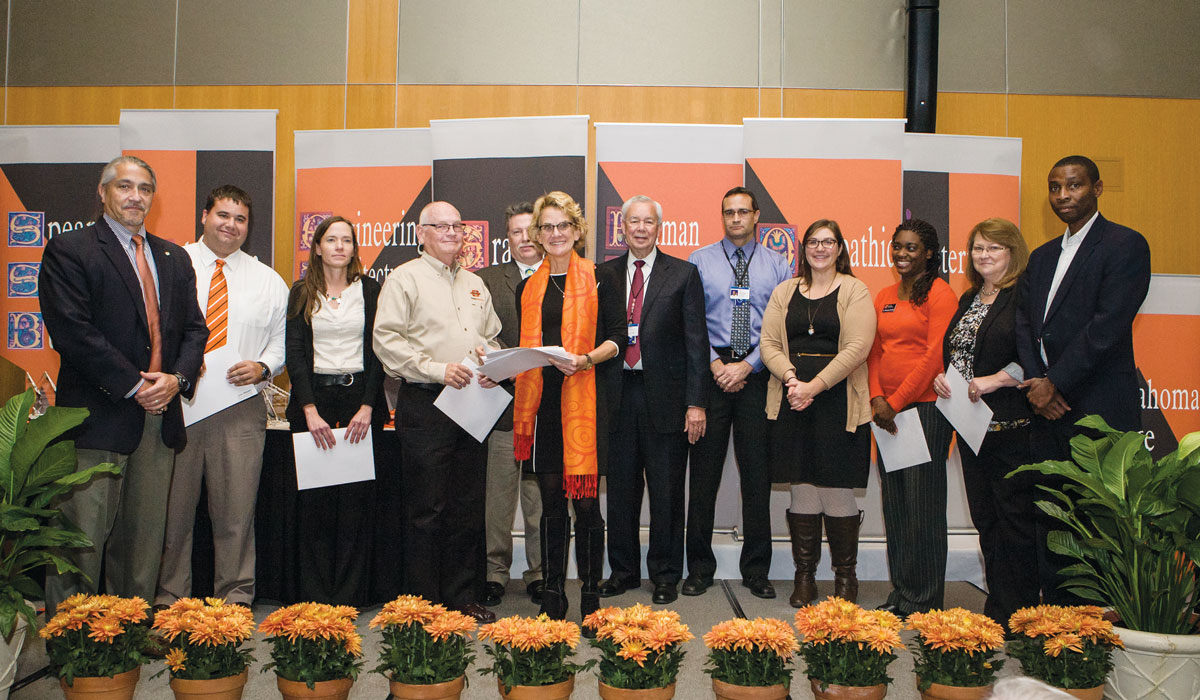 Oklahoma State University's College of Education, with support from the OSU Center for Sovereign Nation Engagement and Partnerships, has teamed with the Choctaw Nation in an effort to sustain and improve learning and promote college readiness for students in southeast Oklahoma.
The partnership, which began in the spring of 2014 and includes faculty from across the OSU campus, aims to establish and sustain continual exchanges of teaching and learning for both partners.
The College of Education has worked with the Choctaw Nation leadership on summer school sessions. This effort has blossomed into a field of opportunities not only for the elementary students, but for the OSU students as well.
"We decided the best way to influence the younger students of the Choctaw Nation would be to send OSU students to them (in southeast Oklahoma). They have a fabulous summer school program called the Partnership Of Summer School Education, or POSSE, so we developed a summer internship for our students to work within their program," says Juliana Utley, the College of Education's interim associate dean for research, engagement and graduate studies. "The interns served as teacher's aides, which gave them extra field experience and allowed them to learn more about the Choctaw culture."
Support from OSU's Center for Sovereign Nation Engagement and Partnerships allowed additional interns to participate. Each intern was paid a stipend of $1,000, and Southeastern Oklahoma State University joined the partnership to house the OSU interns on its campus during the stay.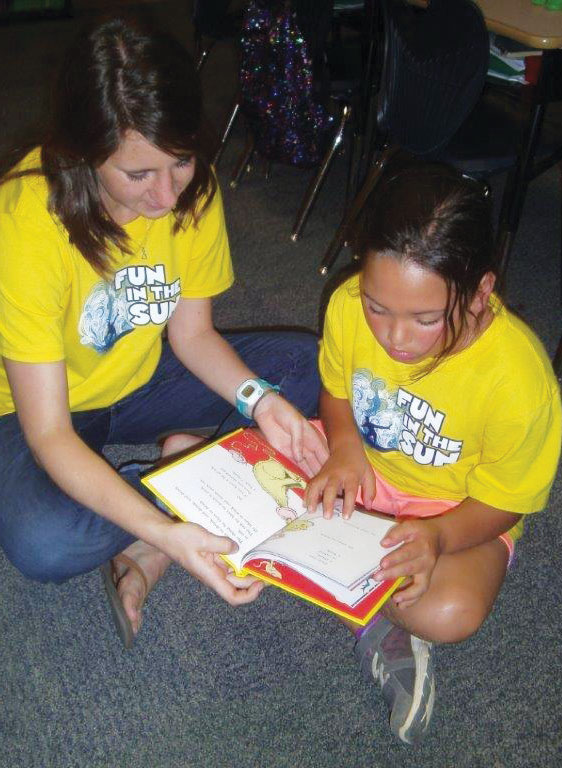 "POSSE is a summer intervention in reading and math for both Choctaw and non-Choctaw students in kindergarten through third grade who are attending public school within Choctaw country," says Elizabeth Payne, the OSU center's director. "The OSU Sovereign Nations Center was created to bring focus to OSU's service to sovereign tribal nations. The center's collaborative model was made possible through the joint investment of OSU and the Chickasaw Nation with the ongoing invitation to other nations to join as financial partners. The center was honored to be able to support this important partnership between the College of Education and the Choctaw Nation."
OSU students interested in the internship opportunity went through an application process, and finalists were interviewed before selection.
"We were able to send seven of our outstanding elementary education majors to Durant with the plan that they would journal about their experiences and share what they learned with all of our students the following semester. This experience can benefit all of our education majors, not just the interns who were there," Utley says.
The interns' experience far exceeded their expectations.
"This internship availed me the opportunity to have a hands-on teaching experience within a classroom with elementary-age students and a master teacher," says Addi Freiner, a junior elementary education major from Tulsa. "Not only was this program beneficial for my education and future career, but I got to serve the children in this pilot program while I was gaining experience."
Veronica Smith, a senior from Oklahoma City, is also a member of the Choctaw Nation and sees the program as an opportunity to gain experience in the classroom and to give back to the Choctaw Nation.
"The biggest thing I am taking away from this experience is ultimately the reassurance that teaching is the profession for me. I realized that I belong in the classroom educating students and impacting their lives," Smith says. "Although I was only there for two short weeks, I will cherish the memories and lessons learned through the teachers and students."
MacKenna Adams, a Lewisville, Texas, sophomore, says she was surprised at what she learned through the program.
"Throughout the two weeks of the internship, I was able to see vast improvements in each of the students' education," she says. "The experience showed me that even in a short amount of time, children can attain an abundance of knowledge with the proper instruction and practice. This concept opens my eyes to the many different teaching strategies that can be learned and utilized in order to successfully educate every one of my future students."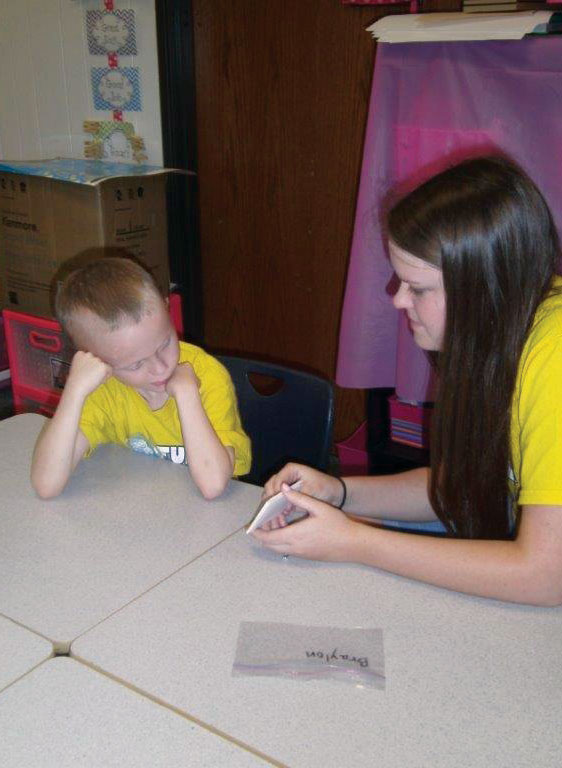 The POSSE program's director sees the benefit for all parties involved.
"We are looking to develop partnerships with several entities. OSU is the most viable partner because it is a research institution," says Larry Scott, a former public school administrator who is now the program's director for the Choctaw Nation. "Research is very important to the future of this program for grant opportunities and to show the success of our students. My expectation this first year was to provide the opportunity to education majors to experience southeast Oklahoma."
Scott says the two and a half counties of the Choctaw Nation have high poverty areas and a high crime rate. Sometimes teaching there can be intimidating to new teachers, he said.
"Just hearing statistics can make someone not want to be there," Scott says. "We wanted the OSU students to see that there are quality educators here and that our students are willing to learn, they just need a little extra help."
The POSSE program works with students to improve their reading and mathematics levels as well as offers at-risk students the opportunity to experience STEM education.
"Our students don't have a lot of STEM (science, technology, engineering and mathematics) opportunities in the school year," Scott says. "One example of our summer STEM curriculum is that Dr. Kent Smith from the OSU Center for Health Sciences came down and demonstrated CPR and discussed heart health with our students. That's just not something they would have had during the regular school session."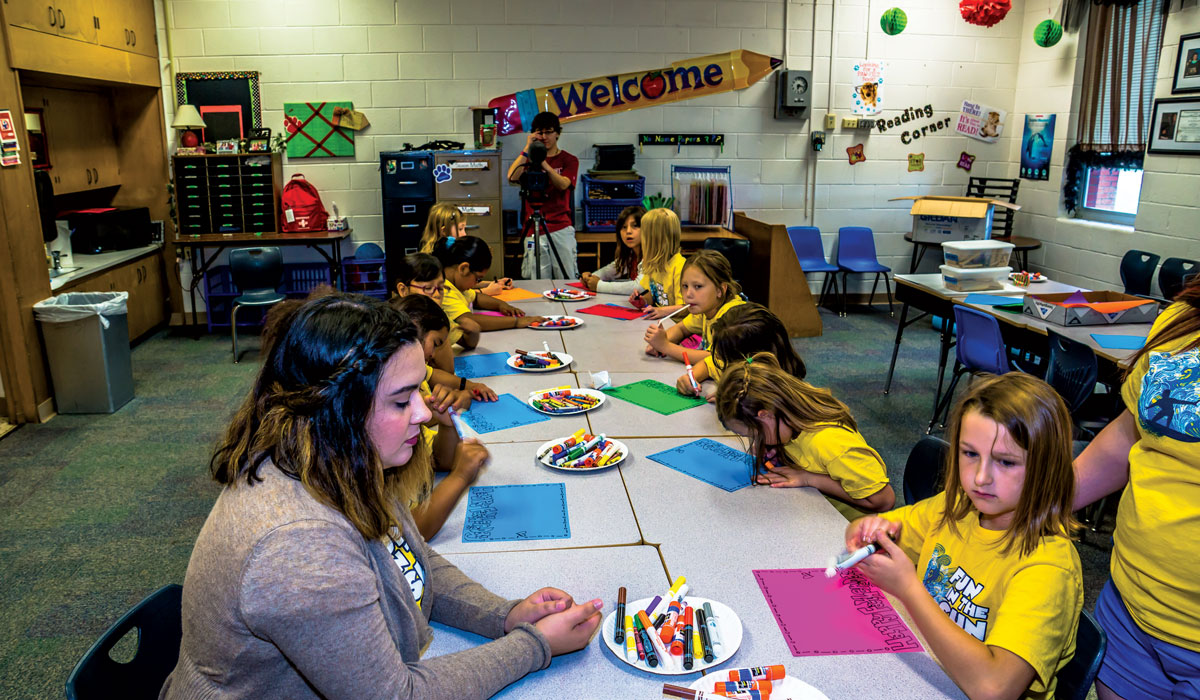 As the POSSE program grows, Scott sees the internship opportunities growing along with it.
"The program's goal is to make summer school available in all 85 districts we serve. The 2014 enrollment of 450 students will expand next summer to 10 additional school sites and more than 1,800 students. The following summer, we hope to have all districts involved and enroll up to 3,000 students," Scott said.
Academically oriented residential summer camps for middle and high school students are also planned as part of the collaboration.
Utley sees the benefit of this collaboration reaching far and wide for OSU.
"Our purpose in having these first interns share their experience is to showcase the program to other elementary education students, and even broader to education majors and the OSU community," she says. "The program has the potential to lead to research projects that would help us know how to better facilitate the learning of Native American and rural students. We can all benefit from this partnership and we are thrilled to be a part of it."
To support OSU students' continued involvement with the Choctaw Nation and the expected growth of the program, we invite you to partner with us through your gifts to the program. To support this effort, contact Denise Unruh at the OSU Foundation (denise.unruh@okstate.edu or 405-385-5663).