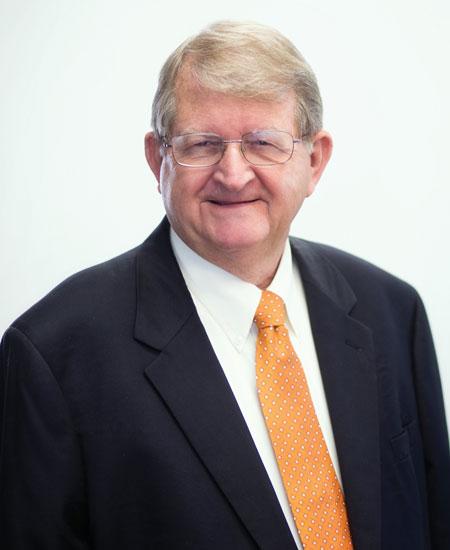 Robert Fulton, DVM, Ph.D., DACVM, Emeritus Regents Professor and McCasland Foundation Endowed Chair for Food Animal Research in the Department of Veterinary Pathobiology at OSU's Center for Veterinary Health Sciences, has been inducted into the Oklahoma Higher Education Hall of Fame for 2016. The honor recognizes outstanding educators.
Fulton is known for his research on bovine respiratory disease and making significant advances in bovine viruses and vaccinology. He has been recognized for his work on bovine viral diarrhea viruses, bovine coronaviruses and other respiratory viruses. In 2015, he received the Outstanding Service Award from the Academy of Veterinary Consultants and Merck Animal Health.
Fulton earned his DVM degree from Oklahoma State University in 1966. He was a captain in the Air Force Veterinary Service before earning a master's degree in veterinary sciences from Washington State University (1972) and a doctorate in microbiology from the University of Missouri-Columbia (1975). In 1976, he became a diplomate in the American College of Veterinary Microbiologists.
In 1982, Fulton joined the veterinary center. He retired aft 33 years here. He has been named a Distinguished Alumnus of the veterinary center (2006), a Zoetis Research Award winner (2008) and a Regents Distinguished Research Award winner (2010).
More than 200 leaders have been inducted into the Oklahoma Higher Education Hall of Fame since 1994.