4 with OSU ties named to state Higher Education Hall of Fame
Wednesday, November 3, 2021
Media Contact: Jordan Bishop | Communications Specialist | 405-744-9782 | jordan.bishop@okstate.edu
The Oklahoma Higher Education Heritage Society inducted four people with Oklahoma State University ties into its Hall of Fame on Tuesday.
Dr. Bob Blackburn, Dr. Tim Faltyn, Dr. Joseph Missal and Tom Volturo were inducted as part of the 2020 Hall of Fame Class at the Oklahoma History Center in Oklahoma City.
To be nominated for the Oklahoma Higher Education Hall of Fame, one must have been a full-time faculty or staff member or administrator at a institution of higher education in the state for a minimum of 10 years. One must also have demonstrated excellence in scholarship, teaching, research, administration, outreach or public service, or any combination thereof, and in doing so brought honor and distinction to Oklahoma higher education.
One can also be nominated if they have performed meritorious service to higher education within the state, even if they have not been employed by an institute of higher education.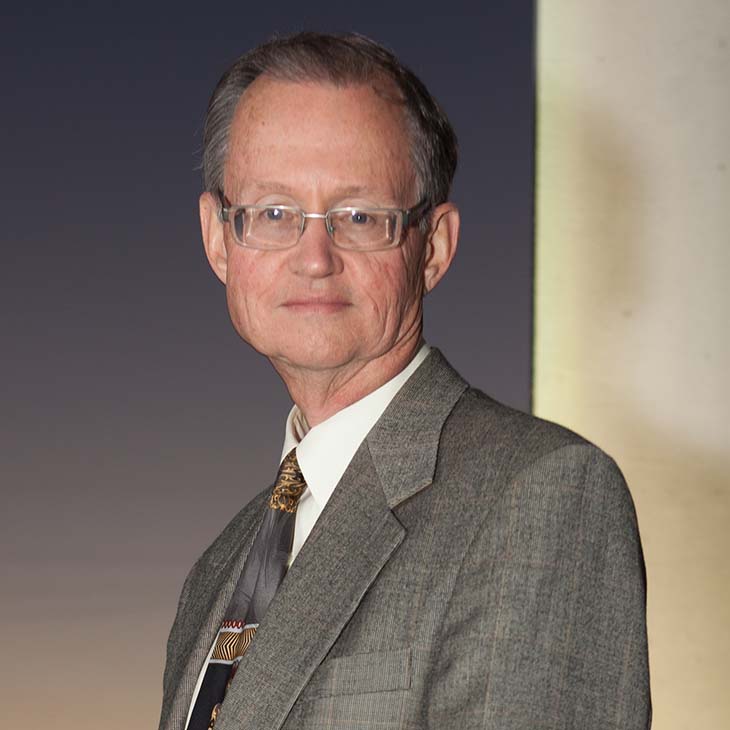 Blackburn — an Edmond, Oklahoma, native — earned his master's and doctorate in history at OSU. He wrote and co-authored 22 books, as well as dozens of articles, journal entries and even screenplays.
Blackburn, who joined the Oklahoma Historical Society in 1980 and later became executive director — has appeared on the History Channel several times, along with other national outlets.
During his time as executive director, Blackburn was able to bring more revenue and employees to the society because of a business plan he created. A major project was the Oklahoma History Center, a 215,000-square-foot, $62 million museum and research center located north of the state capitol. It is affiliated with both the Smithsonian Institution and the National Archives, the Oklahoma History Center is the only institution in the country with such a status.
A lifelong public servant, Dr. Blackburn has worked on numerous national and regional boards and committees including the Western History Association, the Oklahoma Association of Professional Historians, the American Institute of Architects, and Leadership Oklahoma City.
In 2016, the OSU College of Arts and Sciences inducted him into their Hall of Fame to honor his demonstrated excellence in leadership and his significant contributions to Oklahoma culture through distinguished service. He retired in January after 41 years of service to the state.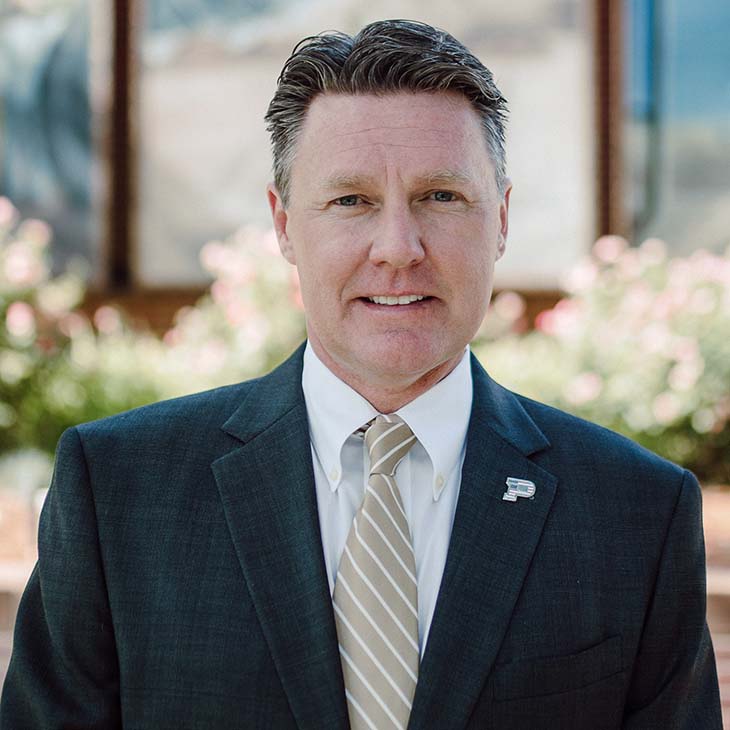 Faltyn earned a doctorate in education from OSU and later became the 15th president of Panhandle State University in Goodwell, Oklahoma.
"Since his inauguration in 2016, PSU has achieved all-time highs in terms of its graduation rates, fundraising, enrollment growth, and U.S. News and World Report rankings. In 2020, PSU was ranked 26th in that publication's annual list of Best Colleges in the Western United States Region.
Before his time in Goodwell, Faltyn served as president of Connors State College in Warner, Oklahoma. Because of that, he is only the second Oklahoman in state history to have served as president of a state college and state university.
Then before Connors, he served as the Vice President for Academic Affairs at Northeastern Oklahoma A&M College in Miami. In addition, he had previously worked in a number of administrative positions at OSU-OKC including Assistant Vice President of Academic Affairs, Division Head of Arts and Science, and the Department Head of Social Sciences.
Highly-regarded as an accomplished leader, teacher, writer, and speaker throughout his 25-year career, Dr. Faltyn has helped countless young people fulfill the promise of their potential through his dedication, tenacity, and enthusiasm. His exceptional teaching skills have been recognized with a Carnegie U.S. Professor of the Year Award.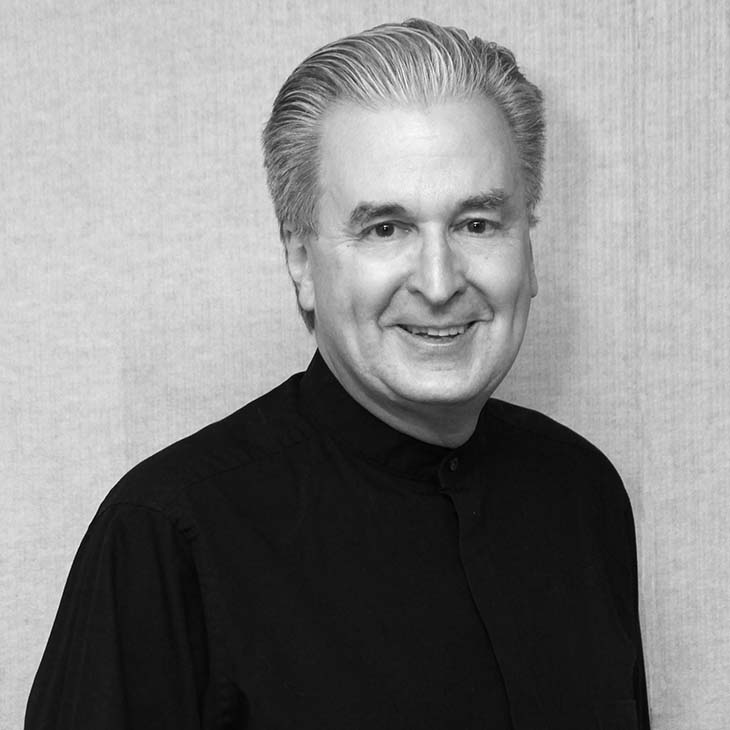 Missal didn't graduate from OSU, but he served as the director of bands and regents professor of conducting there for 35 years before retiring last spring.
Known for showcasing Oklahoma bands the world over, Dr. Missal's ensembles have performed for a convention of the Japan Band Clinic in Hamamatsu City in 2006 and 2013, the British Association for Symphonic Band and Wind Ensembles in Manchester in 2003, and the World Association for Symphonic Bands in Austria in 1997 and in California in 1999.
His former conducting students now hold high school, college, and professional conducting positions throughout the country.
A member of College Band Directors National Association (CBDNA), the World Association of Symphonic Bands and Ensembles (WASBE), the National Association for Music Education (NAfME), Kappa Kappa Psi, Tau Beta Sigma, Pi Kappa Lambda, Phi Beta Mu, and Phi Mu Alpha Sinfonia, Dr. Missal has published academic work in the CBDNA Journal, the Canadian Band Journal, and in GIA Publication's Teaching Music through Performance in Band. He has also served as co-chairman of the International Wind Band Education Committee for WASBE and is a past president of the Southwest Division of the College Band Directors National Association as well as the Big Twelve Band Directors Association.
In 2001, Dr. Missal was selected as a distinguished music professor at OSU and also received the Wise-Diggs-Berry Award for Teaching Excellence in the Arts, which is given to a faculty member who has demonstrated excellence in the visual, performance, or written arts. He is an elected member of the prestigious American Bandmasters Association and has also received the Distinguished Service to Music Medal and the Bohumil Makovsky Memorial Award from the National Council of Kappa Kappa Psi.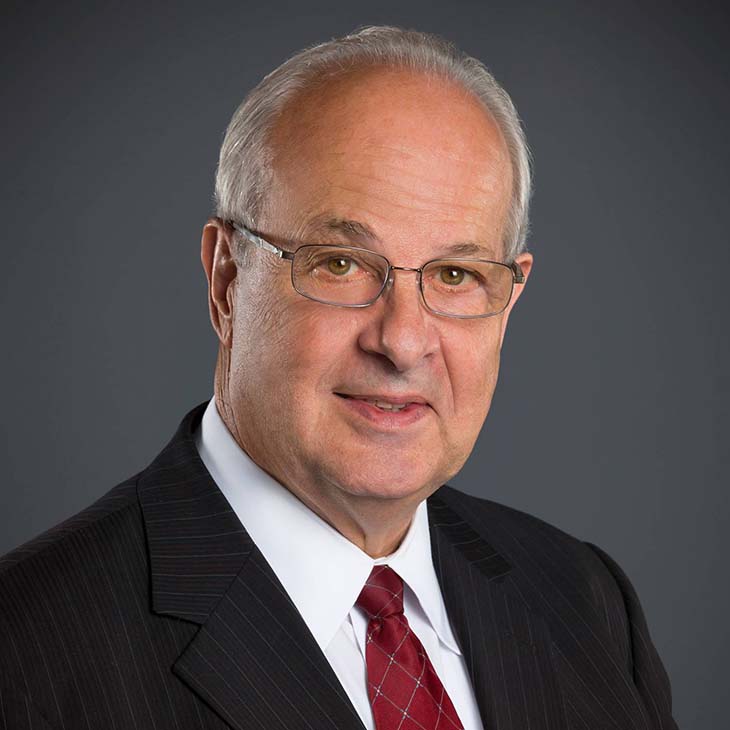 Volturo graduated from OSU with a bachelor's degree in business before beginning his career in government at the State Examiner and Inspector's Office and worked his way up before retiring as the deputy state auditor and inspector.
Volturo first became associated with the administrative world of higher education when he was named the first director of internal audit for the Board of Regents of Oklahoma Colleges. He would later move to East Central University in Ada, serving as that institution's vice president for fiscal affairs and auxiliary enterprises.
In 2000, he went to Rogers State University in Claremore, working as the executive vice president for administration and finance as the institution transitioned from a community college to a four-year regional university.
The Board of Regents of the University of Oklahoma — which governs Rogers State University — granted Volturo the title of Executive Vice President Emeritus in recognition of Volturo's years of dedicated service to Rogers State University.
In addition to his work in government and higher education, Volturo has also dedicated his life to giving back to Oklahoma, having served as past Chairman of the Oklahoma Accountancy Board, Oklahoma Insurance Fund Board of Managers, and the Council of Business Officers of the Oklahoma State Regents for Higher Education.
He has been a member of the American Institute of Certified Public Accountants Professional Ethics Executive Committee, Oklahoma Archives and Records Commission, Friends of Oklahoma Museum of Higher Education Board, Business and Office Occupations Advisory and Computer Information Systems Committees for Oklahoma State University-Okmulgee, National Institute on Developmental Delays Advisory Committee, and the University of Oklahoma Retirement Plans Management Committee among many others.
Volturo spearheaded dramatic physical transformations on campus that included expanding university properties by over a million square feet, building a new library, student union, offices and classrooms, dining facilities, infrastructure, and on-campus housing that helped establish RSU as the only residential public university in the Tulsa metro. Volturo retired from Rogers State in 2019.
Each year since 1994, the Oklahoma Higher Education Heritage Society has recognized individuals, living and deceased, whose achievement and leadership in scholarship, teaching, research, administration, staff support, outreach and public service have brought honor and distinction to higher education in our state by inducting them into the Oklahoma Higher Education Hall of Fame. To date, more than 200 men and women have been so honored.