CEAT celebrates grand opening of EXCELSIOR
Thursday, November 7, 2019
Oklahoma State University's Unmanned Systems Research Institute has a new research lab.
The development center, called Excelsior, on Willis Street provides a dedicated space for the research organization's projects that's better designed than its previous location in the Richmond Hills Research Complex on the north side of Stillwater.
Excelsior aims to provide a higher level of educational opportunities to students studying unmanned systems.
"The integration, testing and maker spaces allow teams to use unmanned systems for research related to the environment, ecology, weather, climate change and national security," said Dr. Jamey Jacob, USRI director.
At the Richmond Hills Research Complex, research engineers were working with graduate and undergraduate students on important
projects for commercial and military use, as well as an array of outreach projects. However, according to Taylor Mitchell, a research engineer, they had been trying to do the best they could in a building not well laid out for their needs.
"We had been operating under a 'best fit as we could' scenario," agreed Victoria Natalie, a fellow research engineer.
The USRI does weather measurement flight campaigns with drones to record weather data, which requires storm chasing.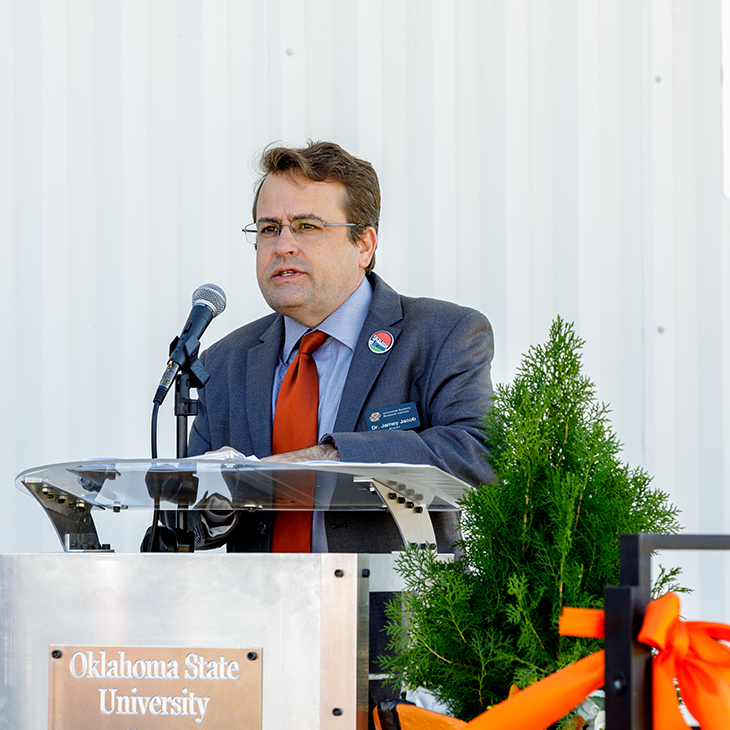 A choke point at the Richmond Hills complex would keep researchers from quickly loading things, such as storm chasing equipment into the storm chasing vehicle, which needs to be done fast in order to catch a storm, Natalie said. The new facility cuts out choke points and offers more space.
"The ease of mobility in the new building is probably the biggest difference," Natalie said.
Mitchell added that Excelsior has a dedicated space to park the storm chasing vehicle, as well as a rolling shelf for their equipment that can be rolled to the car and quickly loaded if a storm is predicted.
Excelsior also contains an electrical manufacturing room, 3D printing room, integration rooms including a secure integration room, composite room, light manufacturing room and engine-testing chamber. This enables the USRI to utilize a single facility instead of going to multiple engineering facilities to work on each portion of a project.
Another benefit of Excelsior is that it is significantly closer to campus than the Richmond Hills Research Complex.
"The new facility acts as a central hub and contains all of the resources needed for all campus and industrial collaborators," Jacob said.
"It is a lot easier for us to get to a meeting on campus to collaborate and coordinate with people at the university," Natalie said. "It is no longer a 15-minute drive to get to a meeting."
Since the USRI team coordinates on projects with many units on campus, it is no wonder the team feels relieved about the drive. Currently, teams are working with the Boone Pickens School of Geology, the Department of Geography, the College of Agricultural Sciences and Natural Resources, the environmental science program and the School of Electrical and Computer Engineering.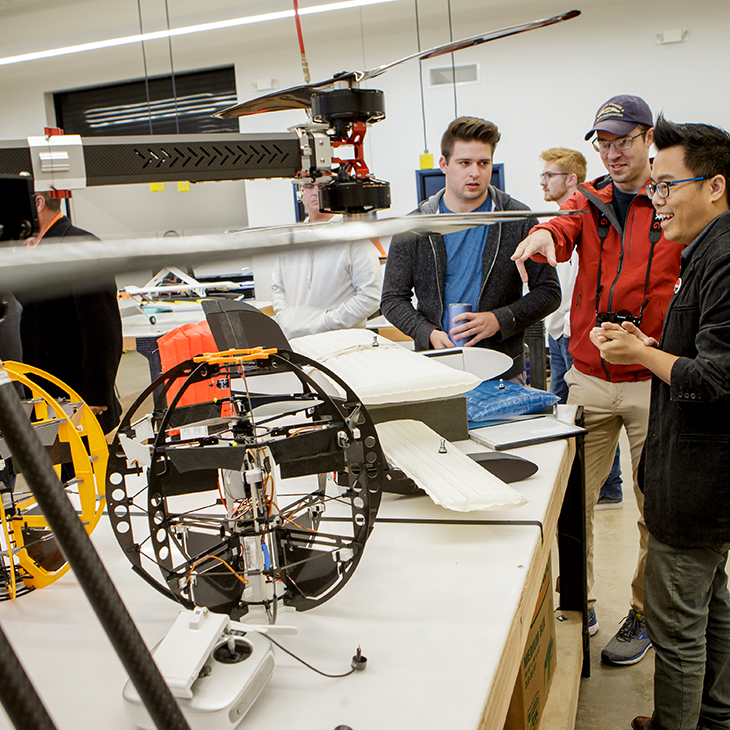 In addition, USRI teams are providing services to, or working on, projects with the Federal Aviation Administration, Oklahoma emergency Management, the National Weather Service, the U.S. Armed Forces and General Electric.
"The USRI has made a good name for itself, and people will come to us with research projects," Mitchell said. "Excelsior is a dedicated, purpose-built space that allows us to better serve our customers."
Excelsior not only offers a better working space for both students and USRI customers, it also reminds us to encourage our students to push the boundaries of what is possible, said Paul Tikalsky, CEAT Dean.
Muwanika Jdiobe is an undergraduate researcher and mechanical and aerospace engineering senior who works in the new lab on the development of unmanned systems for environmental observations. He is excited about the new opportunities gained from being able to work in the Unmanned Research Lab.
"The new lab gives me the opportunity to work in a world class facility with cutting edge tools and technology," Jdiobe said. "This means our research and development of unmanned systems just moved to a whole new level than we had before. I am really excited about the
future for USRI."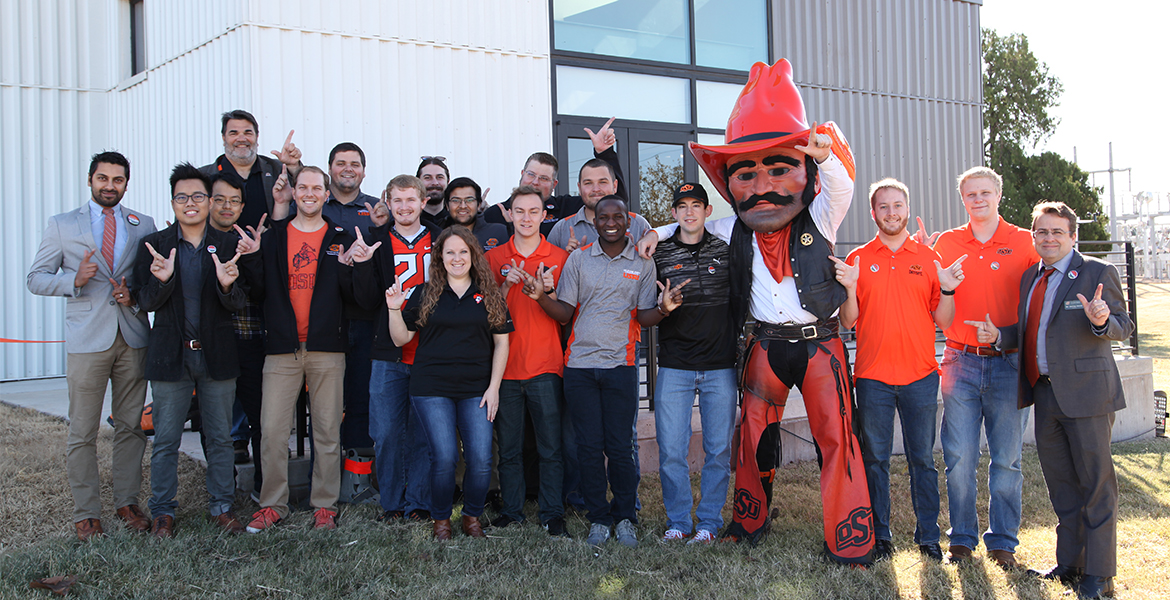 RELEASE CONTACT: Dakota Keith | CEAT Marketing | 405-744-1292 | dakota.keith@okstate.edu