When Sarah Wade is not preparing dishes or overseeing the kitchen as executive chef and owner of her Boston restaurant, she's often greeting guests. Inevitably, conversations turn to her story and her rise from Oklahoma native to celebrated chef who opened an up-and-coming eatery featuring reinvented comfort food from her native state.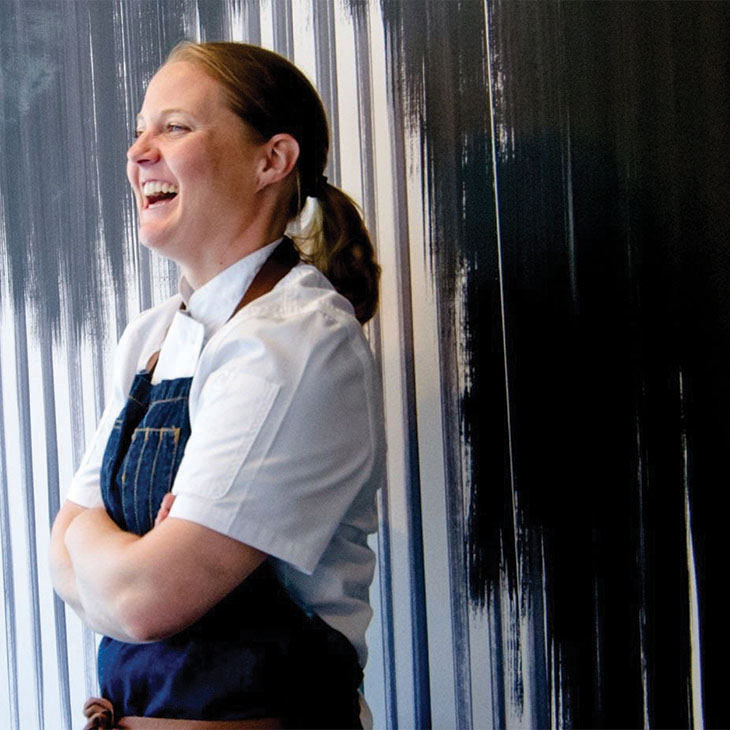 And by the way, she named the restaurant Stillwater, after the home of her alma mater.
"I have found that the Oklahoma style of cuisine has been really well received here in Boston because no one else does it," said Wade, an Oklahoma State University alumna of the School of Hospitality and Tourism Management. "My signature dish is chicken-fried ribeye with a cherry-pepper relish. It's comfort food with a twist."
Wade opened her upscale restaurant in Boston in 2019. She arrived in the city a few years earlier to work as executive chef at another restaurant. Her quirky, unpretentious menu at Lulu's Allston led to her competing on the Food Network cooking competition Chopped, where she won the Gold Medal Games in 2018. She used her $50,000 in prize money to open Stillwater.
Her journey began simply enough in Edmond, Oklahoma, when she took a job making drinks in a local coffee shop at age 16. She loved interacting with customers and the fast-paced environment and decided she wanted to open her own shop someday.
For Wade, enrolling in the OSU School of Hotel and Restaurant Administration (as it was then known) made sense if you wanted to manage a customer-focused business that served food. But her dreams of owning a coffee shop were eclipsed by her experiences at OSU, where her culinary career path came into focus.
As a freshman in 2002, Wade was required, as are all students in the school, to help with annual guest chef events featuring alumni who return to Stillwater to prepare signature dishes as fundraisers for scholarships. Wade said working in the frenzied kitchen with energetic, talented chefs was transformative. For the next four years, Wade worked every Distinguished Chef Series event she could.
"I was that kid skipping classes to be by the chef's side and prepping their dishes and hanging out as much as I could because I was so excited," she said in an OSU video interview.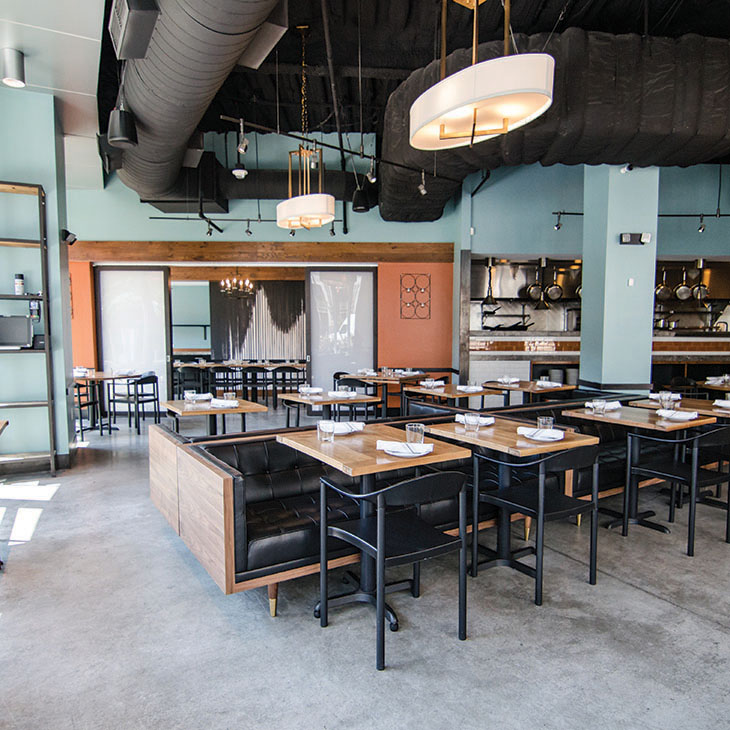 After graduating in 2005, Wade jumped headfirst into the demanding world of cooking for hundreds of ustomers at a time.
"I took my first job as a banquet chef at a Renaissance Hotel in Houston right out of college," Wade said. "I struggled, and I remember being in tears in my kitchen going, 'This is really hard. I thought I was better than I am and I'm not, and I'm told I'm not every day.'"
Though humbled, Wade was determined to not give up on her new career. She dug in her heels and decided to endure — and to work even harder to learn to be the best chef that she could be.
"I can now tell young cooks that I've been there. It sucks, but if you want to do it, you'll get through it and then you'll be so much better for it," she said.
For Wade, the comprehensive education she received at OSU set her on a path to become an accomplished restaurateur not only in the kitchen, but also on the business side.
"As a chef and a restaurant owner, cooking is the least of my worries," Wade said. "You have to run a kitchen as a business and know how to make money because [profit] margins in a restaurant are very slim. OSU gave me a foundation for being successful beyond cooking."
Winning a popular cooking competition and receiving glowing reviews for her cuisine in a finicky city known for great food have affirmed Wade's trajectory. But for her, she knew she had really arrived when she was invited back to OSU in 2018 as a guest chef for a Distinguished Chef Series event.
"That was amazing. I don't know which call was more important, the chef event call or the Food Network call," Wade said. "OSU wanted me back, and that was cool. I've done right by my school. That was a big deal."