Z. Randall Stroope received the Eminent Faculty Award, "the highest honor given to a faculty member who has made sustained contributions to scholarly creative activity, instruction and service, bringing honor and recognition to the university," during the University Awards Convocation on Dec. 4.
Stroope is the Greenwood School of Music's director of choral and vocal studies, and holds the Doug and Nickie Burns Endowed Chair in Music. He has previously received the Regents Distinguished Research Award and the College of Arts and Sciences Faculty Mentor Award, as well being voted Outstanding Faculty Member of the College by the Greek Councils at OSU.
"Randall Stroope is one of the most respected faculty in the field of choral music across all of North America and Europe," said Provost Gary Sandefur. "Sought to perform in venues worldwide, including nearly annual performances at Carnegie Hall and the Vatican, he composes, conducts and records stunning pieces that act as magnets for critical acclaim. Both undergraduate and graduate students enroll as music students at OSU simply to have the opportunity to be mentored by Dr. Stroope."
Sandefur added, "Dr. Stroope is recognized as a transformational leader among faculty of the performing arts. He is an extremely active scholar, composer and conductor, and students universally praise his abilities as an instructor and a conductor."
Below is the full list of 11 College and Arts and Sciences faculty and staff members honored during the annual event.
"We are so proud of Dr. Stroope and all of the CAS honorees for this well-deserved recognition," said Jeanette Mendez, interim dean of the College of Arts and Sciences. "As our students will attest, our college is filled with outstanding teachers, researchers, mentors and advisers, as well as all-around quality individuals."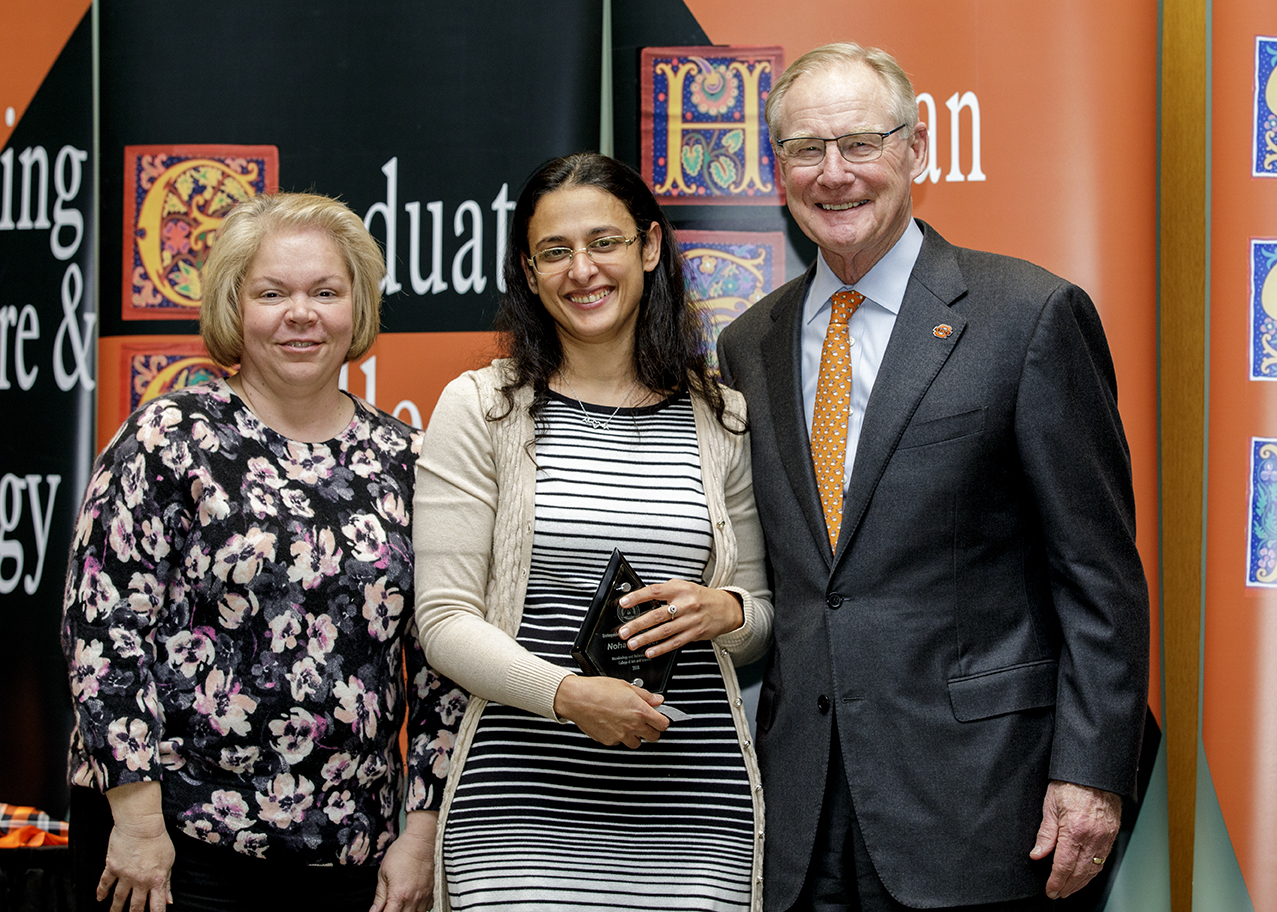 Regents Distinguished Research Award
Kristen Baum, Department of Integrative Biology
Elizabeth Grubgeld, Department of English
Regents Distinguished Teaching Award
Emily Graham, Department of History
Celinda Reese-Melancon, Department of Psychology
Newly Appointed Chair and Professorship Holders
James Knapp, Boone Pickens Endowed Chair in Geophysics, Boone Pickens School of Geology
Jacinta Mutambuki, Edward E. Bartlett Professorship of Pedagogy in Chemistry, Department of Chemistry
Advising Excellence Award
Charles Abramson, Department of Psychology
Dana Hatter, Department of Microbiology and Molecular Genetics
Oklahoma Educators Hall of Fame
Charles Abramson, Department of Psychology
Oklahoma Higher Education Heritage Society's Hall of Fame
Charles Abramson, Department of Psychology
Distinguished Early Career Faculty Award
Kelley Sittner, Department of Sociology
Noha Youssef, Department of Microbiology and Molecular Genetics
Eminent Faculty Award
Z. Randall Stroope, Greenwood School of Music