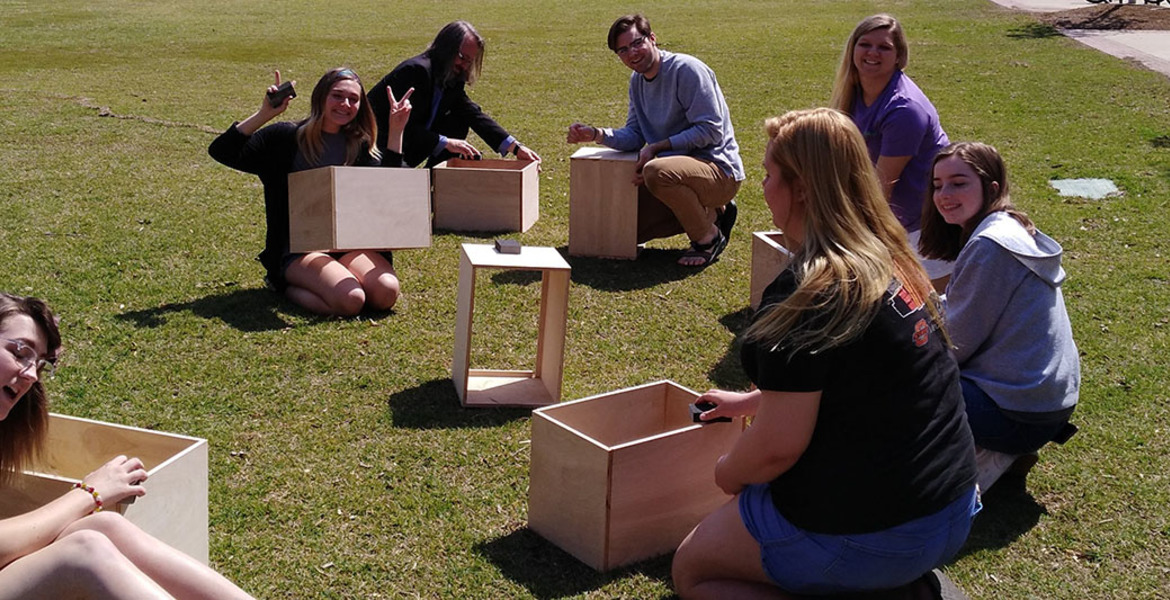 Music industry students to present hand-made cajón drums to Stillwater elementary schools
Tuesday, May 8, 2018
STILLWATER, Oklahoma – This week, Dr. Julia Haley and music-industry majors in Oklahoma State University's Greenwood School of Music will present cajón drums to all six Stillwater elementary schools.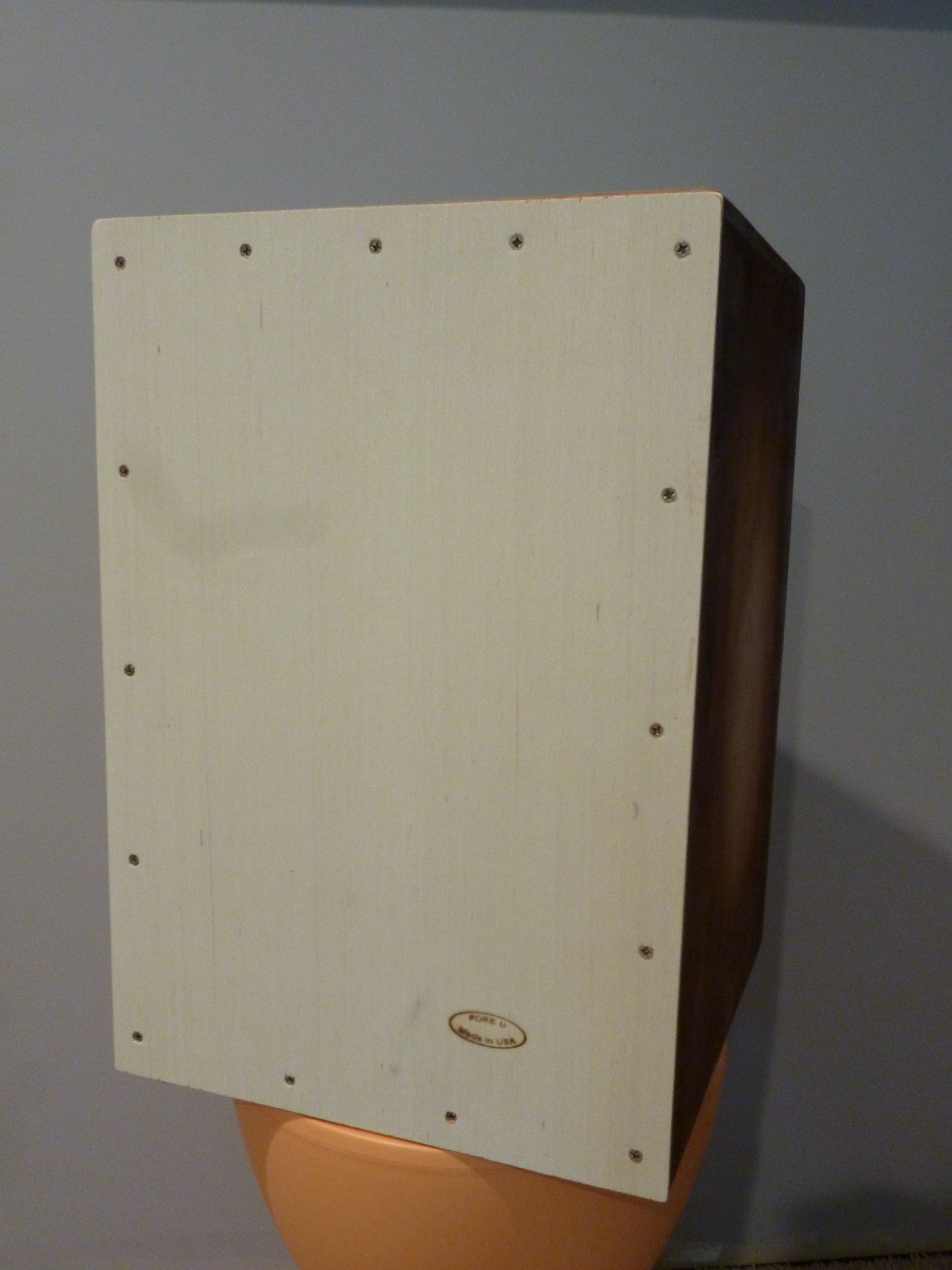 The cajón drums were designed and built by the students as a class project. Also donating time along with materials during construction of the instruments were Mark Perry, director of the music industry program; professor Steven Sanders; the Greenwood School of Music; and the Riata Center for Entrepreneurship.
"This cajón project allowed my music-industry students to apply their knowledge, to collaborate with current and future music educators, and to give back to the Stillwater community," Perry said.
According to DRUM! Magazine, a cajón drum is a box-shaped percussion instrument. It has six sides and can be played by hitting the front and rear sides of the drum. It is one of the most visible drums worldwide.
The drums are part of Poke U, a student-run record label at OSU that gives music industry majors a chance to gain recording industry experience.
To read more on cajón drums, visit drummagazine.com/a-brief-history-of-the-cajon. For more information on the music-industry program, visit musicindustry.okstate.edu.