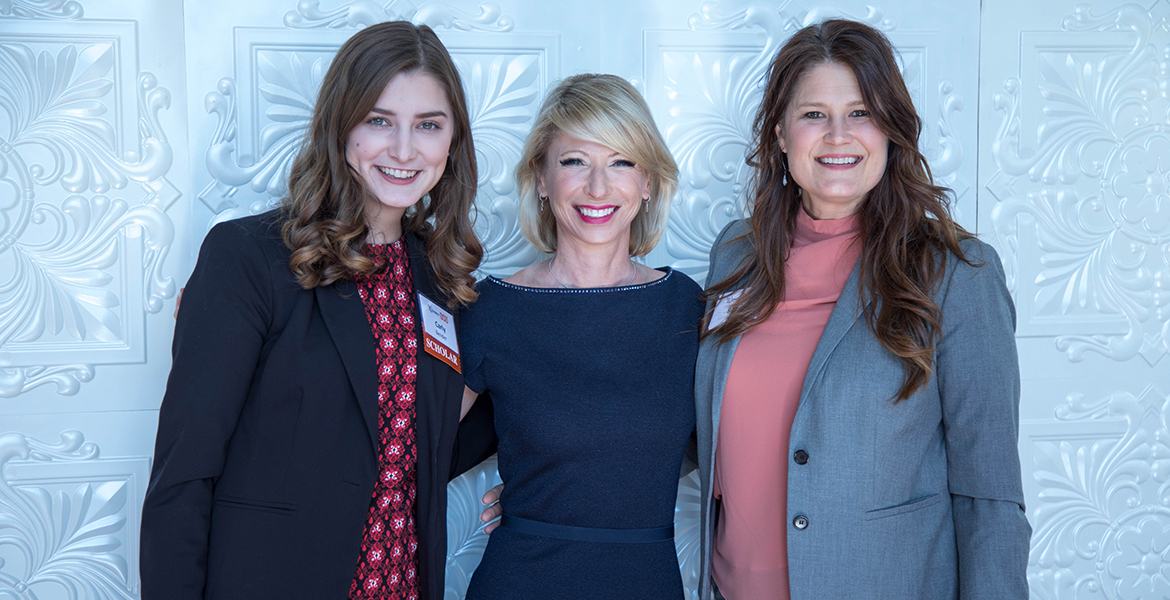 Bender hopes to incorporate philanthropy into career
Thursday, June 27, 2019
Carly Bender calls "rEcess" — a monthly event for children with disabilities so their parents can have a free evening — her biggest hobby and favorite part of the month.
"It's genuinely so much fun because it gets kind of crazy," said Bender, an actuarial and financial mathematics senior. "They all run around, scream and just have fun. I know it's a huge relief for the families. I miss them when I don't see them because I have grown to love them so much. I get really attached, and they just have genuine joy about everything. They have a love for life that a lot of people don't."
Bender recently earned a Women for OSU scholarship for her philanthropy and community service. She volunteered at Countryside Baptist Church in Stillwater and helped build communities of support for families with children who have special needs.
"Carly demonstrated outstanding character in caring for and leading others to love and include all of our friends who live with special needs," said Justin Beadles, Countryside's pastor. "It was a privilege to have her on our team."
Bender came to OSU from Tulsa, Oklahoma, on choir and academic excellence scholarships with the goal of pursuing a pre-med degree.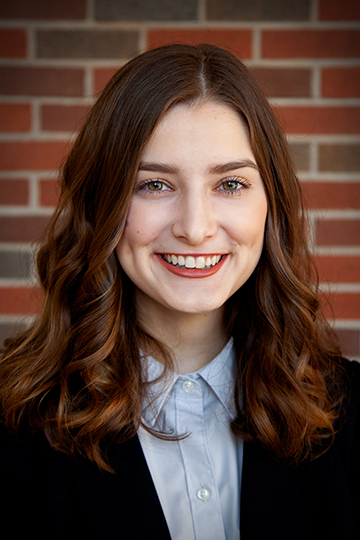 "I wanted to major in biosystems engineering even though I didn't quite know what that meant," Bender said. "After some research, I found actuarial science and potential jobs that aligned with what I was really interested in."
Bender often found it challenging to justify her change in major because of the difficult courses, but the encouragement from her parents, faculty and advisers kept her going.
"I was thinking, 'I can do so many other things! It'd be easier or different,'" she said. "They keep me accountable and push me to stay. It's rewarding but definitely challenging."
Bender is starting the CAS2MBA program in the fall to earn her master's in business administration. This program is designed for College of Arts and Sciences seniors to complete an MBA with one extra year after graduation.
"I think it's cool that they made a track for an MBA no matter what your degree is," she said. "I'm a little nervous, but I think the analytical skills I learned through my major will help. I've taken a lot of math classes, but I hope to find business classes that balance out my education."
Bender, a member of Kappa Kappa Gamma sorority, is involved in the OSU Student Foundation and Mortar Board. She will also be public relations chair for the 2019-20 CAS Student Council. This summer, she is an intern for ExxonMobil's controllers department, where she is assisting in audit investigations.
Bender hopes to continue her passion for helping children with special needs and their families in the future, though she is unsure of her career path.
"I've always looked at the special ed stuff as a second option," Bender said. "I plan to do that in the future in some capacity. There is an interesting field around disabilities insurance that interests me, so I think that'd be a unique way to incorporate my major with it if I get into the insurance world."
MEDIA CONTACT: Jacob Longan | 405-744-7497 | jacob.longan@okstate.edu