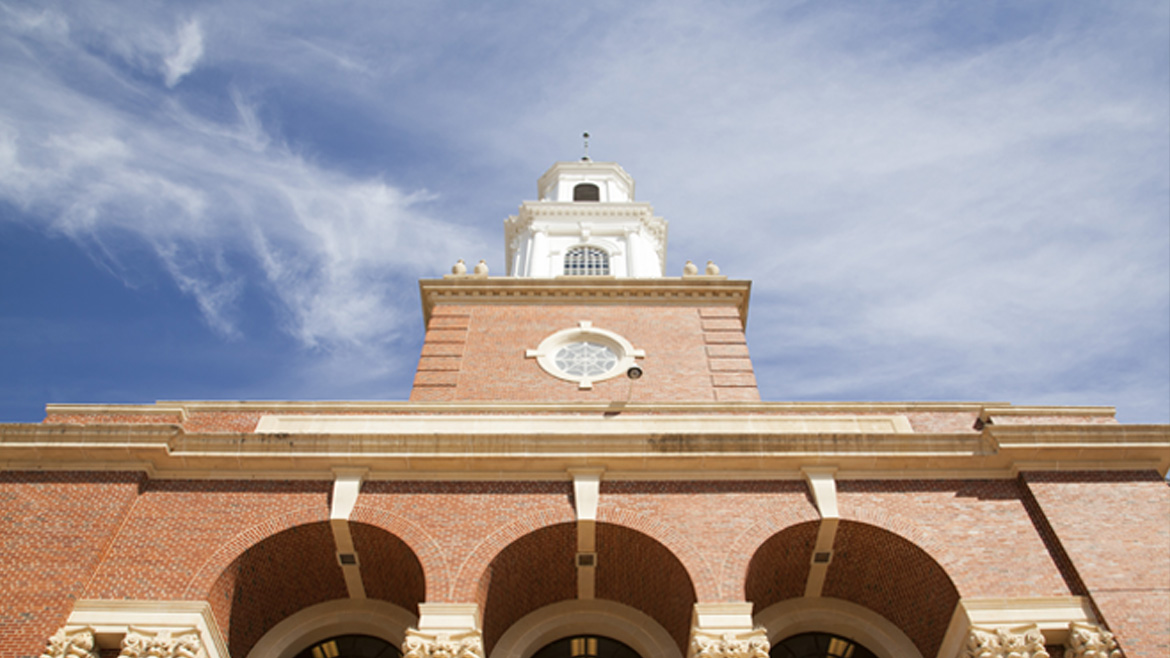 Department of History series celebrates professors' books
Friday, October 30, 2020
OSU's Department of History and the Edmon Low Library are hosting the first of five book talks on Thursday at 4 p.m. via Facebook Live. The series, titled "Why It Matters: Talks on the American Past," will feature five OSU history professors with books being published in 2020.
"It's not a normal situation for our department to have five different authors with five different books coming out in the same calendar year," said Dr. Sarah Griswold, history professor and the series' organizer. "At least in [the field of] history, books are the gold standard for scholarship. They take years to do. So we wanted to celebrate them, especially in a time when nobody can have the book party they deserve."
In addition to honoring the professors — four of whom are first-time authors — Griswold said the series is meant to "communicate why history matters" and bring attention to OSU research.
"We hope that the cutting-edge scholarship we're doing will have a wider audience through this series," said Griswold, noting that broadcasting the event on Facebook Live will aid in that endeavor. "We decided to do each talk as a conversation and less of a lecture in hopes that a conversational tone will ensure that the material is delivered in a way that people understand."
The head of the Department of History, Dr. Brian Hosmer, will moderate each talk and plans to "ask each author why they chose [their] topic … and what motivated their research."
"I think it is interesting, and important, to understand what motivates historians to undertake this kind of work," Hosmer said. "Historians have a great deal to say about the world around us and we believe we have a responsibility to contribute to public discussions."
As moderator for the event, Hosmer said he's looking forward to spotlighting his department's talented faculty for a broad audience of students, alumni and community members.
"These are smart, interesting people who do great work every day, and love what they do," Hosmer said. "I want our friends to see this, and feel it, and I know they will."
Each talk will consist of two parts: a one-on-one interview for the first 30 minutes and then a Q-and-A using audience questions submitted via chat.
"This is a good chance for people to not just learn about a new topic, but to be able to ask questions," Griswold said. "We hope those who attend will feel comfortable doing that."
Griswold explained that this book talk series is the first of its kind for the Department of History. And it was a happy coincidence that all five of the books coming out in 2020 by OSU history professors happen to be about American history.
"We think they all reveal certain issues in American society that are still present today," Griswold said. "It wasn't planned, it just happened to be five books coming out. But once we took a look at them, we realized they actually speak very well to our present moment. This series is one way of offering something that history does well, which is to give context to the world we live in today."
The first talk in the series will be with Dr. Holly Karibo, who co-edited the book, "Border Policing: a History of Enforcement and Evasion in North America." Future talks in the series will take place on the first Thursdays in December (Dr. Laura Arata), February (Dr. Justin Prince), March (Dr. David Gray) and April (Dr. Richard Boles).
More information, including access to the live stream, is available on the Department of History's Facebook page, okla.st/history-fb.
MEDIA CONTACT: Elizabeth Gosney | College of Arts and Sciences | 405-744-7497 | egosney@okstate.edu