Director of Bands leaving a decades-long legacy of learning
Thursday, October 8, 2020
When OSU professor and Director of Bands Dr. Joseph Missal started his undergraduate degree, he had every intention of becoming a jazz trumpet player. "I thought maybe I could play with Stan Kenton or Buddy Rich," said Missal, who hails from Pocatello, Idaho. "But then I got to college and realized that there were guys that could play jazz a lot better than I could."
So Missal switched his focus to conducting, earning a bachelor's degree from Michigan State University and becoming the first master's graduate in wind ensemble conducting from the University of Cincinnati College-Conservatory of Music. Later he received his doctorate of musical arts from the University of Colorado. "You go with what you think you're best at, and I found that conducting wind ensembles and symphonic bands was my niche," Missal said. "I enjoyed it the most, so I've made a career of it."
After 40 years of collegiate teaching and conducting, Missal will wrap up that career in May with his retirement from OSU. And to cap it off, he's being inducted into the Oklahoma Higher Education Heritage Society Hall of Fame. The formal, in-person ceremony will be rescheduled from its original November date due to COVID-19 restrictions.
"I was thrilled to be recognized and honored by such an elite body of educators," said Missal, who was nominated for the award by the director of the Michael and Anne Greenwood School of Music, Dr. Jeff Loeffert. "Along with being selected as a Regents Professor, these honors have made my last year very special indeed!"
Missal's wife, Denise, will also retire at the end of the school year after a career in elementary education. The couple met as undergrads in symphony band — Denise played the flute, Joseph the trumpet — and they've passed their love of music on to their kids.
"Our son Jason is the associate director of bands at the University of Louisiana at Lafayette and our younger son, Jeff, is second trumpet in the Malaysian Philharmonic Orchestra in Kuala Lumpur," Missal said. He added that his own father was director of bands at Idaho State University and Denise's father was the dean of the music college at University of Colorado at Boulder. "It's kind of a family affair for us."
After getting his master's degree, Missal took a job at Rocky Mountain College in Billings, Montana. "I was 23 years old and the youngest college band director in the country that year," he said. "I had students that were older than I was."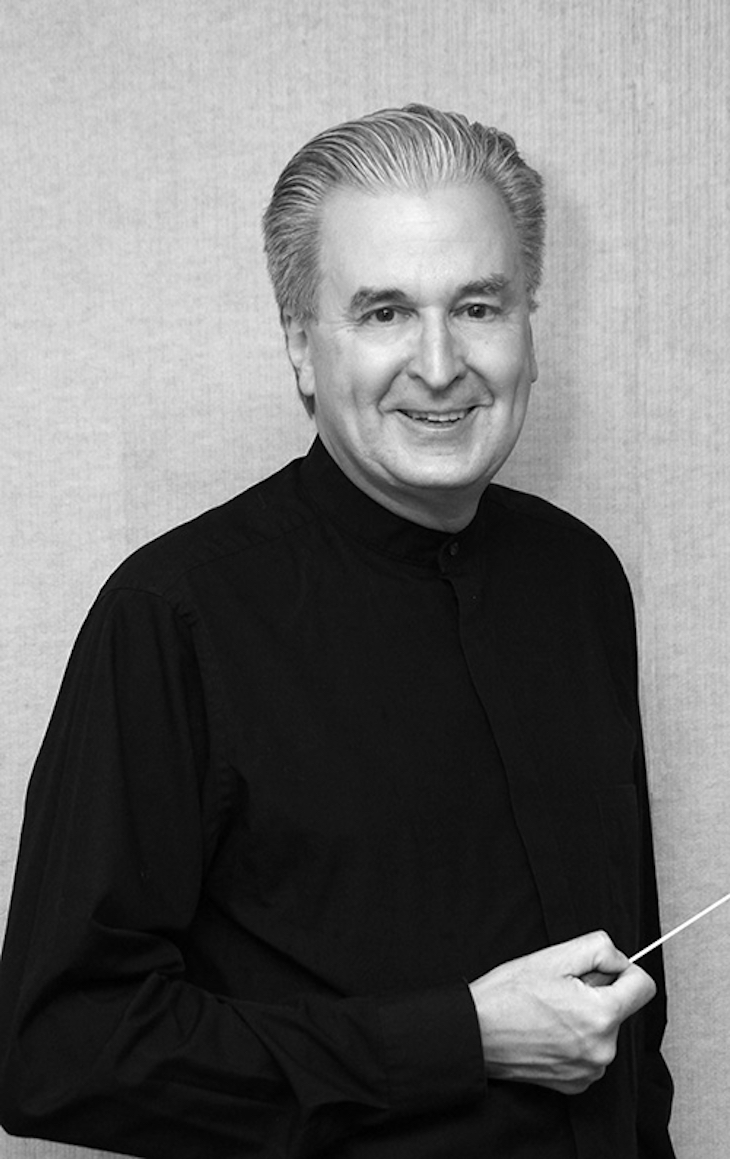 During his time at Rocky Mountain, Missal instructed classes, taught private music lessons, conducted ensembles and built up a band that included a quarter of the school's 500 students. "When we went on the field [on gameday], there weren't many people left in the stands — especially when the football team went inside," Missal said.
After three years in Montana and four years at Eastern New Mexico University, Missal and his family settled in Stillwater, where he has worked for nearly 35 years to expand OSU's music program.
"When I started here, there was just one concert band and now we have three," Missal said. "My very first wind ensemble was mostly non-majors and now there is only one non-music major in my first group. The marching band had about 140 students in it and now there are 350. We have come a long way. And the students are good. They're really, really good."
Loeffert, too, has seen the school's growth and echoed Missal's point. "This is not the same music program from previous years," he said. "We are a significantly improved program and are committed to being a national leader in the performing arts."
"We are in this position," Loeffert continued, "because music faculty like Dr. Missal invested their careers in ensuring that the program achieves its maximum potential and that we steadily improve year after year. This is no easy task!"
Professor of clarinet Dr. Babette Belter has known Missal for 32 years and talked about his "impeccable record of distinction as a conductor, a scholar and a pedagogue," which is manifested through his work "on the podium and in the classroom."
"He has, without question, been a leading force in developing and establishing the Greenwood School of Music as one of the outstanding music programs in the country," Belter said, adding that over the years Missal's ensembles have garnered invitations to perform at clinics and conferences around the globe.
"I love embracing experiences with different cultures through music," Missal said. "I am very proud to be a steward of an art form that embraces diversity and fosters inclusion and strives to improve the quality of life and appreciation of beauty."
During his tenure, Missal taught thousands of young adults, including music students Madison Hughes of McKinney, Texas, and Regan Pilgrim of Belton, Texas. Both are part of the OSU Wind Ensemble and are taking a conducting course with Missal this semester.
"What sets Dr. Missal apart as a professor and conductor is his consistency in holding his students to high standards and giving them the tools and knowledge to achieve them," Hughes said. "Dr. Missal doesn't just teach us the fundamentals of music, he teaches his students how to collaborate and create an art that empowers our souls."
"He is aware that music is a gift to his students and to this world," Pilgrim said. "A group the size of the Wind Ensemble has many people from a variety of backgrounds. … Not only is Dr. Missal leading his ensemble to make beautiful music, he is also coaching us to be better human beings and teaching us to respect each other and our differences."
Although classroom instruction looks different this year for Hughes, Pilgrim and the rest of OSU — for example, Missal currently conducts from behind a 7-foot-square plastic shield — Loeffert said he thinks Missal's students will look back on this year and "remember a professor who was committed to helping them achieve their maximum potential despite the difficult circumstances. Really, what better lesson could there be?"
Despite the oddity of Missal's final year at OSU, he said he's glad to be with the students, forging connections through music and capitalizing on the power of the arts. "You're not a complete human being any more than a university is a complete university without the arts involved," Missal said. "We've got to develop the subjective side of the mind as well as the objective side. That's what makes us humans. Art makes us more human."
As for his retirement? "I'm feeling good about it," Missal said. "I feel like I've accomplished everything I wanted to accomplish in the amount of time that I was here. I will miss the students and music-making. I'll miss my friends on faculty. But I'm not really quitting. I'm just kind of modulating."
MEDIA CONTACT: Elizabeth Gosney | College of Arts and Sciences | 405-744-7497 | egosney@okstate.edu