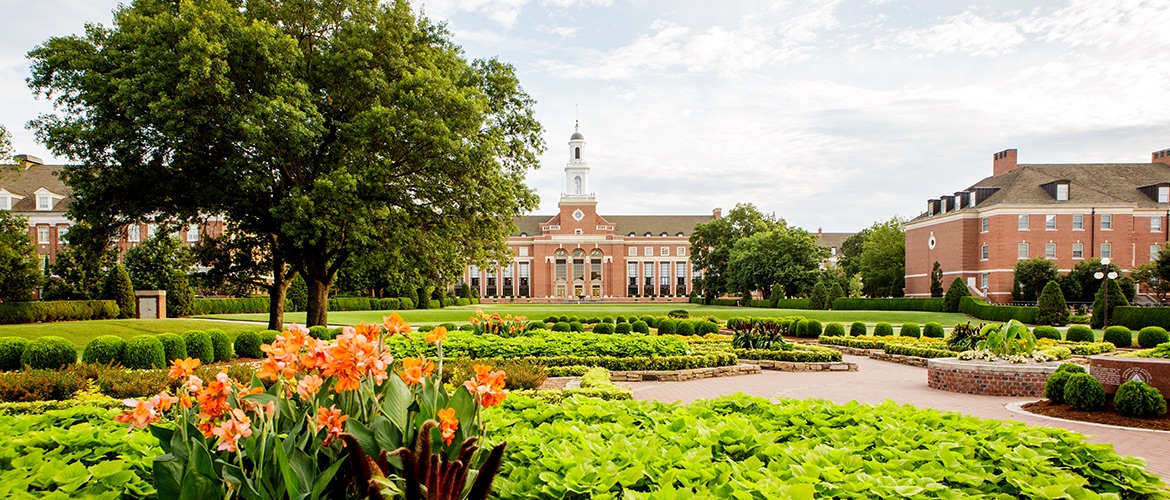 Blazing paths for the under-represented
Tuesday, September 22, 2020
Gloria Valencia-Weber's storied career has centered around Native Americans and law, with punctuating milestones in education and advocacy. Her resume includes degrees from Oklahoma State University (B.A. in English, M.A. in speech communication) and Harvard Law School, the formal establishment of the ACLU of Oklahoma, creating the first Indian Law Certificate Program in the U.S. while working at the University of Tulsa, teaching at the University of New Mexico School of Law for more than 20 years, and being appointed to the Legal Services Corporation (LSC) board of directors by President Obama in 2010. Her position on the LSC—to which she was reconfirmed in 2019 for the third time—came at the urging and support of fellow Indian Law practitioners.
"They said in their communications to President Obama, 'We want you to appoint somebody who knows Indian Law, has practiced it, has represented clients—and she's the one,'" Valencia-Weber said. "It took my breath away when I heard that."
The life that led to Valencia-Weber's presidential appointment began in the Phoenix area, where she grew up and attended Arizona State University as a first-generation college student. She finished her degrees at OSU while also working for the ACLU, and then she and husband Bob Weber headed to the University of Oregon in 1974 as visiting professors. "Mostly Bob did research and I did the teaching," Valencia-Weber said. "Then we returned to Stillwater and in 1976 I began working for the Department of Psychology."
Valencia-Weber became the first coordinator of the Department of Psychology's Diversified Students Program, which began in the early 1970s as a student-led committee focused on recruiting and aiding minority students. Over time it got attention—and grant-backed funding—from the department.
"It was very valuable for us to have a paid staff member—a partner who was an advocating force," said Dr. Joe Conner, a member of the Osage Tribe and one of several Ph.D. students who helped start what would become the Diversified Students Program. "Gloria Valencia-Weber did quite a good job of institutionalizing that program not only within the department, but university-wide. She got more attention called to the issue of diversity all across campus."
Conner added that Valencia-Weber's "sensitivity to issues of minority rights" stemmed in part from her time at the ACLU of Oklahoma, which she organized into a formal chapter from a state committee in the late 1960s.
"It was a period of civil rights protest demonstrations, of Martin Luther King Jr., and Native Americans decided that it was also time to claim their rights and try to undo things that had been done to them," Valencia-Weber said. "So I worked with many of the Native American activists if they had problems with Constitutional rights violations. Because that's the main purpose of the ACLU: yes, we have clients, but our biggest role is to protect Constitutional rights."
With a drive to build on her work at the ACLU and OSU, Valencia-Weber applied for and was admitted to Harvard Law School in the mid-80s.
"The first year I was largely by myself," Valencia-Weber said. "My husband and my kids would fly up and meet me when they could. We did a lot of commuting. And the phone companies certainly benefited!"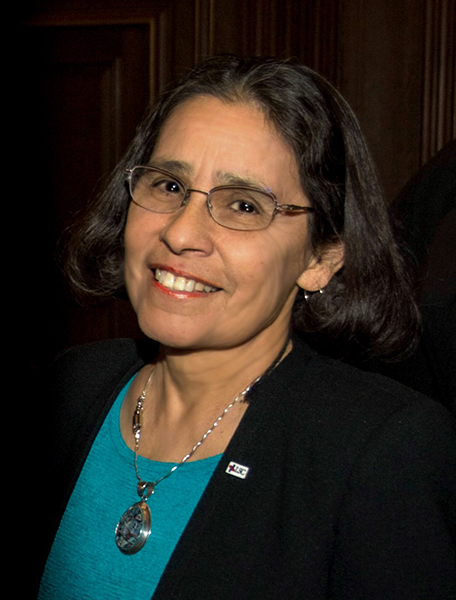 Valencia-Weber's husband—who has been a "great support" through it all, she said—eventually joined her in Massachusetts as an invited scholar at Harvard. Valencia-Weber dove deeper into her studies, hitting a temporary—but significant—snag in her plan to become an Indian Law practitioner.
"Harvard only had one Indian Law course and it was taught by a visiting professor—he wasn't even a permanent faculty member!" Valencia-Weber said. So she customized her coursework and studied Indian Law on her own, all the while becoming increasingly aware of its importance.
"Indian Law is very different because of the basic government structure involved," Valencia-Weber said. "Before there was a United States, the tribes were sovereign—and they still are. So you're negotiating nation to nation, state to state, just like when the federal government deals with another country. It's a political relationship, not a minority or ethnic situation. That is one of the things that's really misunderstood today."
Valencia-Weber got ample experience in Indian Law after school while clerking for U.S. District Judge Lee R. West (Western District of Oklahoma) and then Chief Judge William Holloway Jr. of the Tenth Circuit Court of Appeals. She helped with cases involving everything from state tax commissions and alcohol control agencies to death penalty appeals and murder trials.
"Whatever was happening in America at that time was happening in the courts," Valencia-Weber said. "I learned a lot from both of those judges—I was extremely lucky."
With the knowledge garnered from law school and clerkships, Valencia-Weber began teaching at the University of Tulsa. In the few years she was there, she created the nation's first Indian Law certificate program. Her efforts toward that unique degree concentration got the attention of the University of New Mexico, where Valencia-Weber ended up teaching for more than 20 years. Although she was reluctant to leave the University of Tulsa at first—with its uncommon faculty makeup of women and minorities—Valencia-Weber was attracted to UNM's historic role in teaching and training Native Americans in law.
"In 1967 a faculty member at UNM got a grant and started a summer program to prepare students for law school," Valencia-Weber explained. "Many of these people, like me, were the first in their families to go to law school. Some of them didn't grow up knowing lawyers—I certainly didn't. When I talk to students who are thinking of going to law school, I tell them, 'You have to prepare yourself mentally for something you could not experience elsewhere. It's like you're going to another country, and you're going to have to learn a whole new language.'"
The program was established as the Pre-Law Summer Institute and is now the flagship of the American Indian Law Center, a non-profit organization housed at the UNM School of Law. AILC Director Helen Padilla (Isleta Pueblo), who was one of Valencia-Weber's first UNM law graduates, described the program as a kind of boot camp that replicates the first eight weeks of law school.
"It teaches pre-law students what legal education is like and how different it is from undergraduate work," Padilla said. "It's advantageous for them to have that experience because it gives them the self-confidence that they're going to need to succeed in law school."
The help Padilla and the AILC offer American Indian and Alaska Native law students is a continuation of the mentorship they themselves received from Valencia-Weber.
"She's helped in so many ways with so many different efforts, making wonderful contributions to countless people," Padilla said. "I especially think of all the Native women that she's helped propel. We're definitely doing what we're doing on her shoulders. She's always wanted to lift us up and give us that confidence to take on big tasks and big positions."
Valencia-Weber's penchant for passing on knowledge stretches back decades, including a time at OSU when she advised future attorney Anita Hill. Hill, who now teaches law, social policy and women's studies at Brandeis University, noted that, "in my entire education, [Valencia-Weber] was the first woman of color who taught me."
"I recall talking with her about the personal decision I had to make about whether to continue in psychology or to go to law school," Hill said. "Law school had been a dream since as a child I had witnessed the role that lawyers played in the civil rights era. … I recall the conversation with Gloria was about whether I was ready to leave Oklahoma to study law. It was a stretch for me to go East to law school as I had only been out of the state once or twice in my life. Most of my family was in Oklahoma. Gloria gave me the courage to believe that I could leave what was a great offer to study at OSU and pursue my childhood dream. Years later, it was gratifying to learn that she too had made a similar decision."
Looking back over her career, Valencia-Weber noted with admiration the achievements of her former students, such as Hill and Padilla. "I'm proudest of the students I've trained who've gone on to be competent, ethical, conscientious lawyers," she said. "And I don't care if they're in private practice or working for federal or state governments or nonprofits. They took seriously that they're officers of the justice system. The idea of fairness and equality under the law is what you want from all the people you train. They don't all do it, but I'm proud of the ones who did."
Valencia-Weber is an emeritus professor now, which means she's technically retired. "But she's nonstop," Padilla said. "She's always ready to roll up her sleeves and get to work."
Conner added that what's most impressive about Valencia-Weber is her passion for the work. "A lot of people get accolades and then they rest on them, but that's not Gloria," he said. "She's tireless."
MEDIA CONTACT: Elizabeth Gosney | College of Arts and Sciences | 405-744-7497 | egosney@okstate.edu