CAS Gemologist launches an OSU themed collection
Tuesday, October 26, 2021
Media Contact: Jacob Longan | Coordinator of Communications and Marketing | 405-744-7497 | jacob.longan@okstate.edu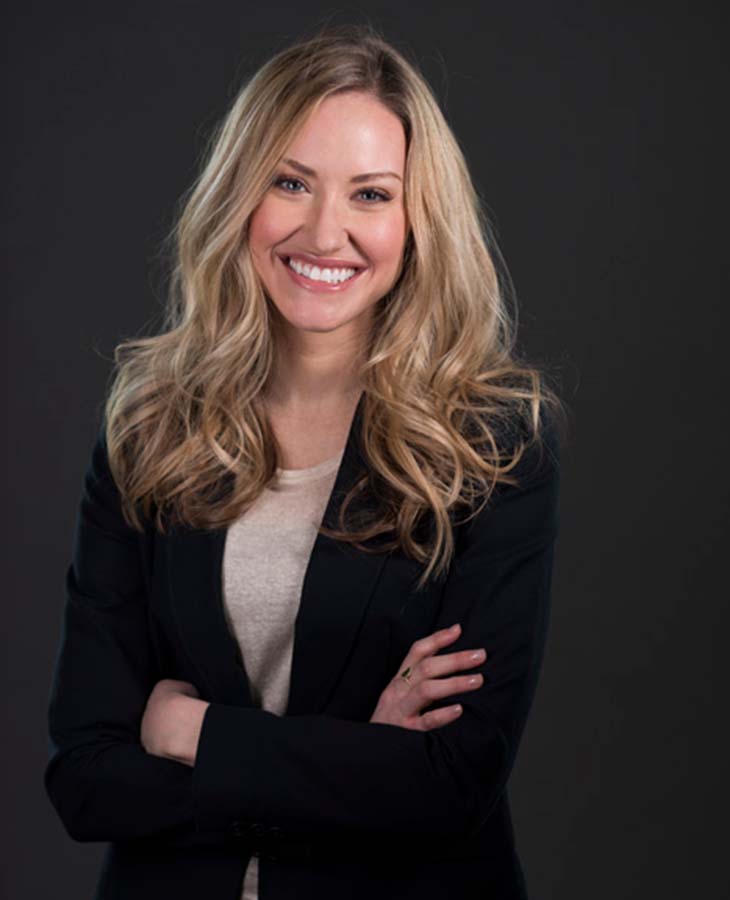 Kyla Donell Coker has always been fascinated by rocks and jewelry.
As a young child, if she wasn't trying on her mother's and grandmother's jewelry, she was asking questions about the rock formations they passed on family trips to Angel Fire, New Mexico.
Those who knew her were not surprised that she graduated from Oklahoma State University with a geology degree in 2004. Since then, she worked as a geologist, and then later became a Gemological Institute of America (GIA) graduate gemologist and started her own custom jewelry business in 2013.
"Someone once told me, 'Follow your passion and it will always guide you in the right direction.' I didn't have anything else that I wanted to learn as much as geology. Even my childhood friends remember me frequently talking about geology and rocks," Coker said.
During her time at OSU, she focused mostly on environmental geology and specifically climate change. She was an OSU Lew Wentz Scholar and utilized her scholarship to study glaciers in Alaska through a program called the Juneau Icefield Research Program (JIRP). JIRP accepts 50 students from around the globe to spend two months traversing the Juneau Icefield doing field research with an expedition approach.
After graduation, she started her career as a geologist with Chesapeake Energy. There were many responsibilities, but also a lot of rewards. Coker found herself learning many valuable skills while making lifelong connections. She then moved to a company in Plano, Texas, called Denbury Resources to expand her knowledge of enhanced oil recovery with carbon sequestration, which some refer to as the green energy side of oil and gas.
"It was a very dynamic time. I still keep in touch with a lot of the people that worked there, which is wonderful because we had a lot of great experiences and memories together," said Coker as she reflected on her geology career.
Her passion for geology had always included a passion for gemstones, since gemstones form in the rocks. Her passion began to extend past the traditional work week. During her work days off, Coker began visiting gem and jewelry shows, making friends and professional connections that later would serve her further pursuits.
Eventually she made the decision to pivot her career path, and follow her passion for gemology. She applied to study at the GIA and this is where she later became a GIA certified graduate gemologist.
GIA is the world's foremost authority in gemology, founded on gemological research and education that sets industry standards to protect consumers across the globe.
"When you're passionate about geology, you constantly want to learn more because geology is so dynamic and related to many aspects in the world, so there is plenty to learn. Many say that geologists never really retire and that geology is a lifelong passion," Coker said.
When asked about her time at GIA, Coker said "It's an honor to study in such a highly regarded global program."
Regarding the program, she said, "It is very precise and intense. You are required to grade a certain number of stones every single day and then complete extensive readings in the evenings. You have cumulative exams almost daily and then at the end, it is a pass-fail test."
While at GIA, Coker additionally got certified as a GIA Accredited Jewelry Professional (GIA A.J.P.).
In 2013, Coker launched her own jewelry company and named it Kyla Donell, reflecting her first and middle name. Donell originates from her aunts' names, Donna and Ranell, so it's also a special ode to her family heritage.
As a geologist and GIA certified graduate gemologist, Coker has a unique perspective of the typical jewelry industry. Her business values are integrity, transparency, and quality.
After training under some of the top gemologists, she established a global network and now has direct access to rare gemstones, which are sourced from mines or private collections. Also, she meets with clients from around the world to create custom jewelry that tell their personal stories and in addition, offers pieces on her website. Her goal is to make sure each customer walks away with meticulously handcrafted jewelry fitting within their desired budget.
Rather than mass produced jewelry, her business has been focused on working with private clientele, one-on-one, to create pieces that fit their individual style. Coker believes the discerning client should have access to quality gemstones, including rare, one-of-a-kind stones. The experience with designing custom jewelry should be a working collaboration with a professional. The client is truly part of the creative process, in which they feel involved in the making of each piece. This also guarantees the client will be happy with their exclusive finished piece.
"I feel like everyone should have access to special jewelry that isn't mass produced and marketed," she said. "Ultimately, I really love people. I love working with clients, educating them about their options, creating the vision and making their special piece come to life."
She offers a variety of finished styles and pieces for clients also, which can be found on her website. She always welcomes people contacting her directly through her site with questions, for a free jewelry consultation or regarding any custom jewelry inquiries.
As a lover of her alma mater, Coker searched high and low for orange pieces of jewelry that showed the spirit of America's Brightest Orange. When she couldn't find what she wanted for that pop of orange for an event, she decided to create a limited-edition collection herself. Using orange Swarovski crystals in either a white or yellow setting, she designed three types of earrings and a matching necklace that can fit any style. The collection can be found on her website www.kyladonell.com.
"At the end of the day, gemstones and diamonds are treasures that form within the Earth," Coker said. "Humans have unearthed and adorned themselves with them for thousands of years. We are drawn to these treasures and the jewelry we create to wear them should be symbolic of our life and our life story."