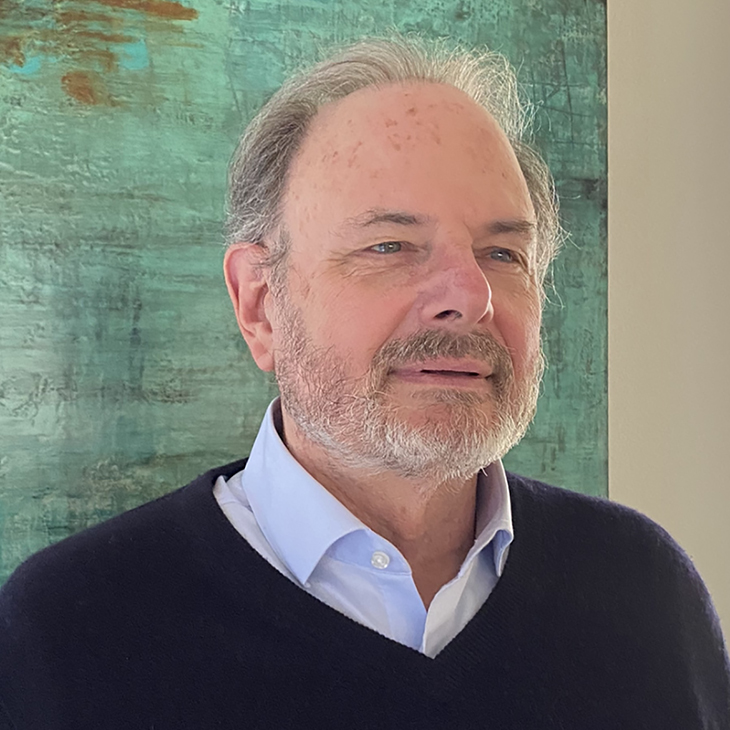 Black writers, geography and the English professor connecting the dots between them
Wednesday, February 17, 2021
For his recently published book, Geographies of Flight: Phillis Wheatley to Octavia Butler, English professor Dr. William Decker merged his American Studies expertise with geography to provide unique insights into the works of prominent Black writers.
"The 14 authors I choose to write about all address the question of how African American communities have struggled and succeeded in creating a homeland for themselves in North America despite policies and laws that have sought to marginalize, if not exclude, people of color from access to the continent's land and resources," Decker said. "It surprised me how prevalent the concern with space truly is in African American writing. There are spaces to cross, spaces to avoid and spaces that afford refuge. But seldom do you see the open horizons associated with Anglo-American writing."
While Decker himself is of Dutch, English and German descent, he said his book "builds alike on the work of Black and fellow white scholars."
He added, "I'm hopeful that it makes an argument that transcends color lines."
Decker's friend and colleague Dr. Arthur Redding of Toronto's York University noted that the book helps to "place Black cultural production at the center of American Studies as a discipline, and to consider as well how the fabrication of white cultural power in the discipline itself has functioned."
"The white reader, for example, is challenged [in Decker's book] to quite literally navigate the space of Black-authored texts, which map out alternative routes and topographies to white cultural hegemony," Redding said. "Decker has a remarkable ability to nimbly survey contradictions and tensions, but his intellectual rigor is everywhere leavened by an immense sympathy and intuitive generosity. His prose ... is an adventure to read, combining as it does precision and clarity with a gamboling sense of intellectual curiosity."
That intellectual curiosity is part of what led to Geographies of Flight. At a 2015 conference he presented a paper on geographical motifs in Octavia Butler's "Parable" series, which caught the attention of an acquisition editor at Northwestern University Press.
"She was curating a list of critical race studies titles and thought I might have something to contribute," Decker said. "I was working on another book at the time, but I found her invitation compelling, and thus Geographies of Flight was conceived."
It took Decker just five years to finish his monograph, "an academic study with a full complement of endnotes and bibliography." He explained that a driving force behind completing the project was a decades-long love for the featured authors' works.
"I was able to base the study on text that I was very familiar with and had been going back to again and again and teaching for many years," Decker said. "Over the course of the last 25 years or so, increasingly we think of African American literature as American literature — at the core of American literature. If you're studying American literature and you're not reading James Baldwin, if you're not reading Frederick Douglass, if you're not reading Toni Morrison, you're not reading American literature. It's at the very center and addresses all the issues that everybody across any number of color lines needs to be thinking about."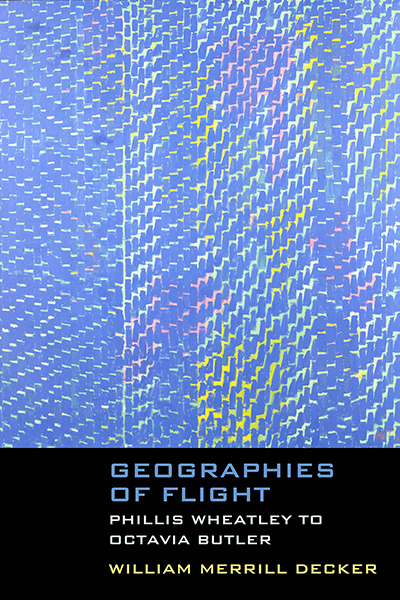 Although Decker is well versed in the writings he studied for the book, new things jumped out as he reread the texts with novel intention.
"When you go back to the books that you've read forever with a new or very specific question, suddenly they unfold in ways that you might not have anticipated," Decker said. "You pick up on things that people say that never necessarily registered."
A specific example was from Narrative of the Life of Frederick Douglass, in which Decker noticed how Douglass wrote about a "North that represented freedom."
"But he was totally in the dark with respect to how to get there," Decker said. "The ignorance of geography, the cartography by which people navigate and go from one place to another, that was a part of the suppression of knowledge that was designed to keep enslaved people enslaved. He wanted to go north, but it was a terrifying thought because there were such limits to what he knew about the space. He had been told, like all enslaved people, that space was dangerous and if you venture out of the microcosm of the plantation, you're in great danger."
Decker's experience re-examining Douglass' writings was repeated for the other authors as well. "I was picking up on things that I never noticed before," Decker said. "That's part of the joy of scholarship: you really are reading according to the questions that you're asking."
Of all the authors Decker included in his book, he said he perhaps has the most questions for Phillis Wheatley, who for him is "the most distant, mysterious, miraculous of them all."
Abducted around age 8 from Gambia or Senegal, Wheatley was bought and enslaved by a family in Boston where she became a devout Methodist and began writing poetry in English just two years after arriving in North America.
"You look at her poetry and it's about passages. It's about going from one part of the world to another," Decker said. "But she also has a geography that consists of going from this earthly life to a heavenly life. There are some very interesting ways in which her geography is horizontal or following the surface of the earth, but also ascending from this fallen state to a state of redemption and immortality."
"It's very possible to misread Phillis Wheatley," Decker continued. "A superficial reading might have you coming away thinking, 'She's saying that she was a fortunate person to be abducted and put on a slave ship and brought to the New World because it meant that she could become a Christian.' That's just the half of it. She is saying that, but that gives her a platform from which to accuse her slave-holding Christian neighbors with respect to all of the wrong that they are doing."
Decker hopes that his book will raise audience awareness of African American experiences, especially in relation to how geography and space are "dictated by cultural agendas."
"These authors wrote about lives for whom the mythic America of open space and free movement did not exist," Decker said. "They are the ones to whom we must turn to understand the devastating consequences of white supremacy as well as the possibilities that exist for all Americans when we achieve true racial, political, economic, geographical and environmental justice."
MEDIA CONTACT: Elizabeth Gosney | College of Arts and Sciences | 405-744-7497 | egosney@okstate.edu