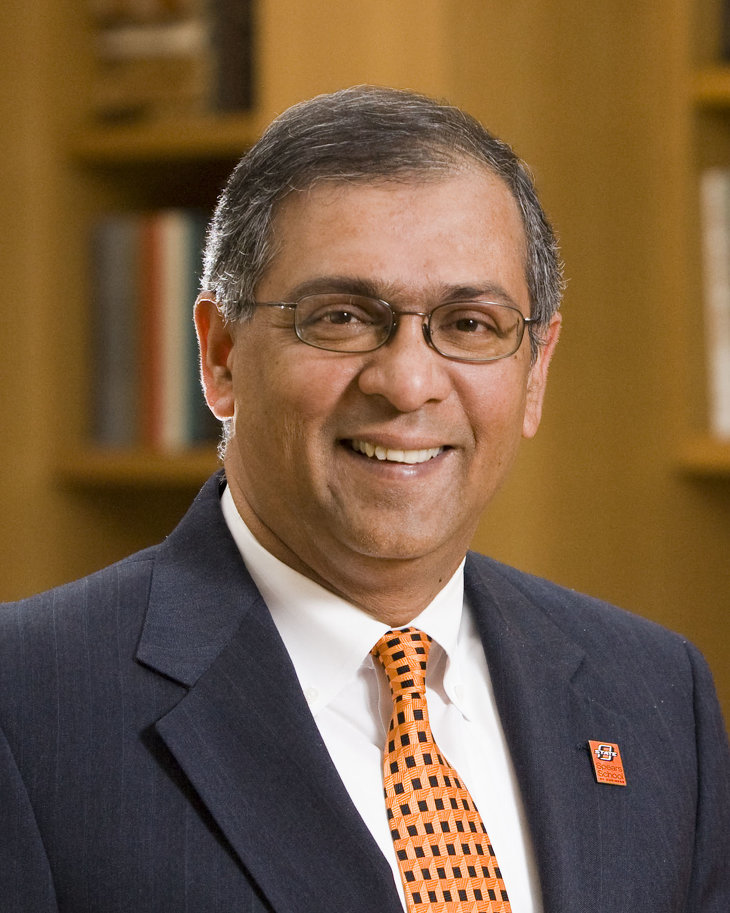 Oklahoma State University marketing professor Goutam Chakraborty was honored Monday with the 2013 SAS Distinguished Professor Award at the SAS Global Forum in San Francisco.
Chakraborty earned the prestigious Distinguished Professor Award for using SAS (originally known as Statistical Analysis Systems) in teaching and/or research and supporting successful students use of SAS, a leader in business analytics software and services.
"I feel very honored and humbled by receiving this award from SAS. However, the success of our data mining and analytics programs would not have been possible without the support of Marketing and MSIS faculty and the hard work by OSU students," said Chakraborty, founder of OSU's SAS Data Mining Certificate program in the Spears School of Business.
Chakraborty was the only individual recognized as two other group awards were announced at the national convention in San Francisco. "These honorees represent the best analytics innovation in colleges and universities," said SAS CEO Jim Goodnight. "Their applications of SAS technology demonstrates the diverse ways SAS impacts higher education."
Few have had the impact of Chakraborty in producing data mining experts who are in high demand. The Spears School's data mining program had the most applicants and graduates since its launch eight years ago. All 75 graduates in 2012 received job offers within three months of graduation, including from companies such as Capital One, Apple, Google, Verizon and FedEx.
The Spears School marketing professor's specialty in quantitative marketing inspired him to teach data mining to students. Chakraborty specifies SAS because it works well for university-based research and is valued in the business world.
Chakraborty has expanded the coursework to include text analytics and plans to offer high-performance analytics. Recently, Chakraborty's students used SAS Text Analytics to analyze tweets for a company interested in measuring the value of customer sentiment.
Chakraborty will be one of the featured speakers Friday at SAS Analytics Day, hosted by the Spears School of Business. Click to learn more about SAS Analytics Day.