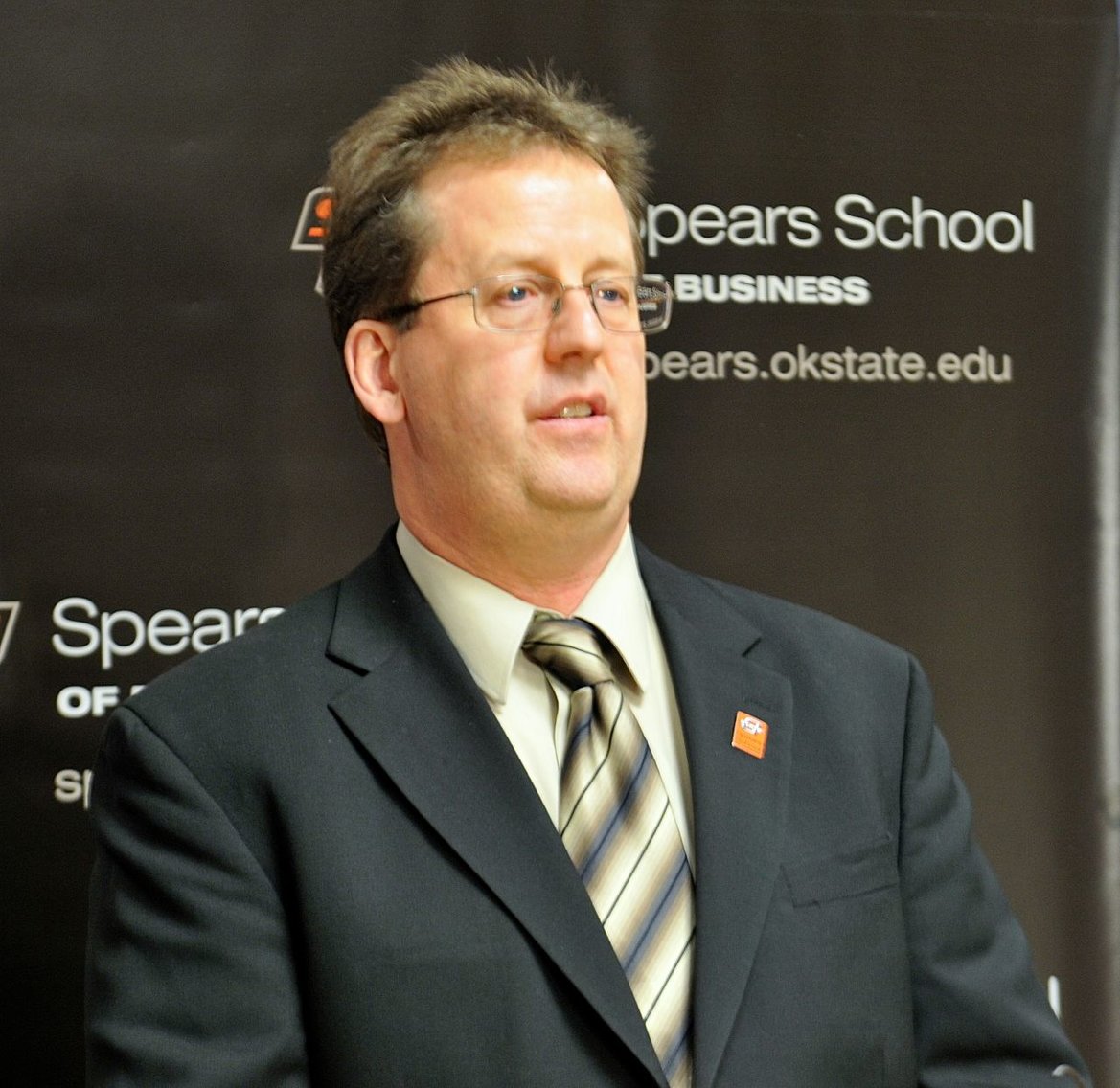 The 2014 Oklahoma Economic Outlook Conference is scheduled from 8:30 a.m. to noon Wednesday, Dec. 4, at the Metro Technology Center Springlake Campus in Oklahoma City.
The Oklahoma State Econometric Model is used to compile information presented at the conference. It provides data on the probable performance of the Oklahoma economy in the upcoming year. The Model is in its 34th year of development and is the state's only large-scale econometric forecasting model.
Featured speakers include Dan Rickman, OSU Regents Professor of economics; Deidre Myers, deputy director of economic and workforce policy at the Oklahoma Department of Commerce; Chad Wilkerson, vice president and branch executive and economist at the Oklahoma City branch of the Federal Reserve Bank of Kansas City; Karen Maguire, OSU professor of economics, and Michael Teague, State of Oklahoma secretary of energy and environment.
"Numerous economic issues loom on the horizon," Rickman said. "Will the federal government undermine the current economic recovery? Will the Federal Reserve begin withdrawing its monetary stimulus to the economy? What are the trends in Oklahoma's energy sector? What is needed in workforce development for long-term economic prosperity in Oklahoma?
"The speakers in OSU's 2014 Economic Outlook Conference will address these questions and more in looking ahead next year and beyond," said Rickman.
Topics discussed at the conference will include Oklahoma's labor gap, how workforce systems are now focusing on market demand skills and the current evolution of Oklahoma's contribution to the country's energy resources.
Registration for the Economic Outlook Conference is $60 per person if registered by Nov. 15, and $75 per person if registered after this date.
For more information about the Economic Outlook Conference or to register, visit www.cepd.okstate.edu/openenrollment/conferences/econoutlook or contact Anna Smith at 405-744-8679.