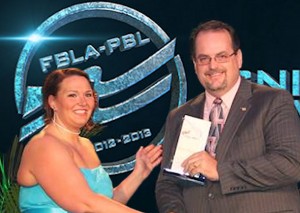 Oklahoma State University students Jerry Powers, Megan Melot and Aaron Barker, along with Spears School of Business academic counselor Sarah Chabinak were the recipients of various honors at the Future Business Leaders of America-Phi Beta Lambda (FBLA-PBL) National Leadership Conference in Anaheim, Calif., last month.
The winners of these highly competitive and prestigious awards were selected from among FBLA-PBL's membership of 250,000 students and advisers and represent some of the best and brightest of today's youth.
Powers, a senior marketing major at OSU, captured first place in the Small Business Management Plan competition for his company, predictREI Systems, developing a software program that predicts the potential return on properties for real estate investors.
Powers submitted a 30-page business plan in early March to be judged prior to his oral presentation at the FBLA-PBL State Leadership Conference held in April. He placed first on the state level before going on to the FBLA-PBL National Leadership Competition in Anaheim.
The grueling two-day completion included three oral presentations, question-and-answer sessions and formidable competition with one competitor having previous success in pitching her business on the national television's "The Shark Tank."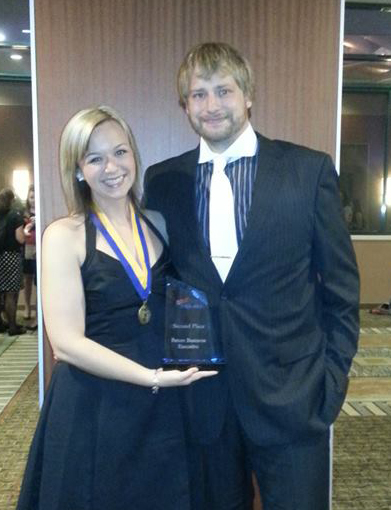 Melot, an accounting major, received national recognition at the FBLA-PBL Awards of Excellence. She competed in the Future Business Executive competition and brought home a second-place award. Melot was also elected PBL National Treasurer for the coming year with the help of her campaign manager, Aaron Barker, a general business major.
Chabinak, Spears School academic counselor, OSU local chapter adviser and FBLA-PBL Professional Division member, also placed third in Business Law in Today's World, a professional division open event.
Powers is the sole member of his company predictREI Systems, developing a software program that predicts the potential return on properties for real estate investors. The project has been four years in the making. He has combined complex analysis with seven different methods to save investors valuable time with the potential to create $5,000 to $100,000 or more in profit.
During the final round of the competition, Powers delivered a seven-minute presentation followed by a three-minute Q&A to capture first place, a trophy and a $500 cash-prize.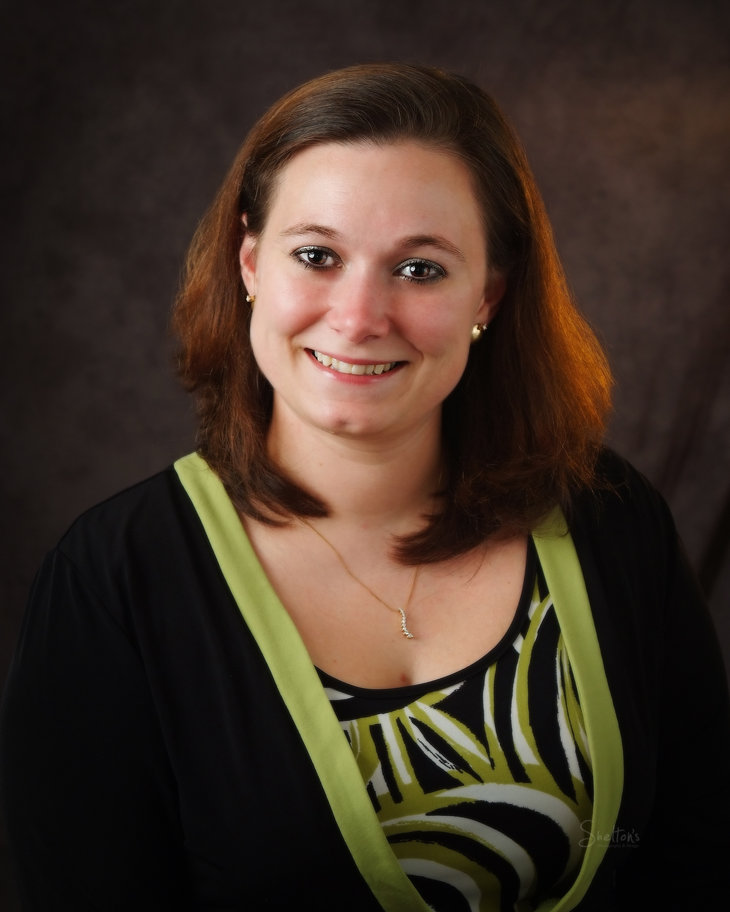 "The experience on stage was surreal – I hardly heard the crowd and I was in disbelief that I had won against such talented competition from across the nation. Knowing that I had won gave me the confidence to know that I had a viable business opportunity that has been scrutinized and endorsed by knowledgeable judges from four business plan competitions," said Powers.
Almost four years ago, Jerry Powers decided to attend OSU after being attracted to the entrepreneurship program in the Spears School of Business.
"I decided to come to OSU when I decided that a marketing degree from OSU would allow me to either secure a high position with a home-building firm or allow me to start my own company," said Powers.
After a 20-year career in the home building industry, the 49-year-old found himself jobless after his employer was forced to close their business during the housing crisis. Powers decided to mold his passion for home building into a career in real estate. His research led him to develop software for personal use but when several investors began inquiring about it at a Tulsa County property auction, he decided to rethink its use.
"When they expressed an interest in having a copy of the software I decided there might be a business opportunity," said Powers, who spent the next four years developing the software for mass appeal.
Powers credits several OSU professors for their guidance including Xiang Fang, associate professor of marketing; Tracy Suter, associate professor of marketing; Michael H. Morris, professor and N. Malone Mitchell, Jr. Chair in the School of Entrepreneurship, and Richard Gajan, Carl Thoma Distinguished Clinical Professor in Entrepreneurship.
"When I learned that I had won the PLB competition, I felt so appreciative of all of the professors/mentors that helped me get there. They gave of their time, knowledge and experience so generously that I knew I could not have achieved success without my professors and project team members in my classes at OSU," said Powers.
Powers refined his business plan in the Business Plan Laboratory class during the 2013 spring semester in preparation for the OSU Business Plan Competition.
"Jerry is a great example of entrepreneurial drive that gives us in the Spears School of Business such pride. After placing fourth in the Riata Business Plan competition, Jerry took input from the judges and other advisors to hone his pitch for the PBL competition and it showed. He earned that first place finish in nationals," said Gajan.
Powers also competed in the Governor's Cup Business Plan Competition, advancing to the semifinals and earning a $5,000 scholarship to fund his final semester this fall at OSU.
Powers is currently making final enhancements to the software and plans to release the beta test version this month. Once he receives venture capital or generates enough revenue he plans to hire a software engineer and a sales manager. "By year five, I project generating over $30 million in revenue and employ over 30 people," said Powers, who has plans to develop additional products and services directed toward supporting real estate investors.
To find out more information about his venture, visit http://www.predictREI.com.