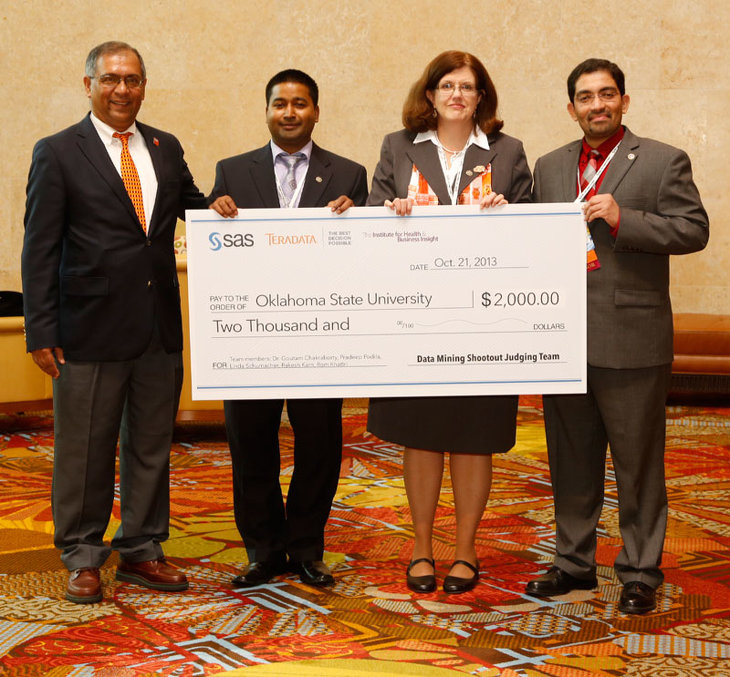 Spears School of Business students impressed with their performances at the SAS Analytics 2013 Conference in Orlando, Fla., on Oct. 21-22.
A team of Oklahoma State University's distance-learning students won third place out of more than 60 teams in the data mining shootout. The team included Linda Schumacher, Pradeep Podila, Rakesh Karn and Rom Khattri. OSU is the only university that has consistently placed a team in the top three spots throughout the tournament's history.
This is the seventh consecutive year that at least one OSU student team has placed in the top three of the shootout, the largest data mining competition in the world, allowing students to demonstrate their expertise in data mining alongside industry professionals.
Also, OSU students submitted 22 of the 50 posters at the conference. Three of the six awards were won by OSU students. Winners and their poster titles are:
• Anuashka Sharma, Detection of Crime rate dependency across the different locations in U.S.
• Ajay Guyyala and Patti Jordan, Application of SAS Text Mining to analyze quality defects of materials in a Manufacturing Industry
• Prakash Giri and Jaya Nair, Americas Engagement in Fitness & Outdoor Activities: Sentiment Analysis of Tweets Using SAS Sentiment Analysis Studio
Goutam Chakraborty, professor of marketing and founder of the SAS and OSU Data Mining Certificate program, is proud of the students' success.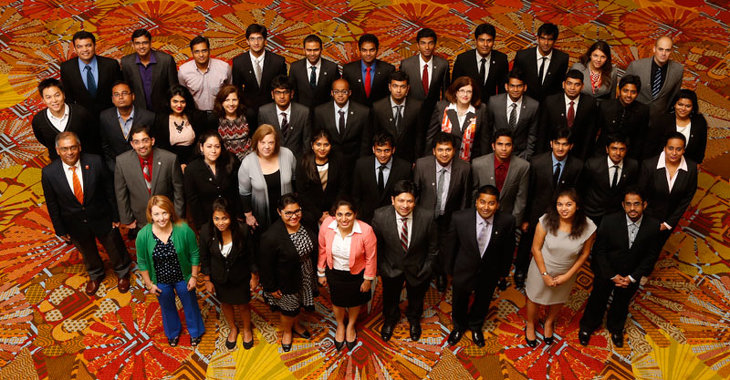 "I am very proud of our students' achievements and it was wonderful to see their efforts being recognized by the analytic community and SAS as evidenced by the many awards our students received," Chakraborty said.
Analytics 2013 is an industry-leading conference for the latest ideas, research and best practices in the field of analytics. More than 40 OSU students and alums were present at the conference that brought together about 1,000 analytics professionals.
For more information about the data mining certificate program at the Spears School, go to the Business Analytics and Data Mining Certificates Program website, contact Goutam Chakraborty at 405-744-7644 or goutam.chakraborty@okstate.edu.