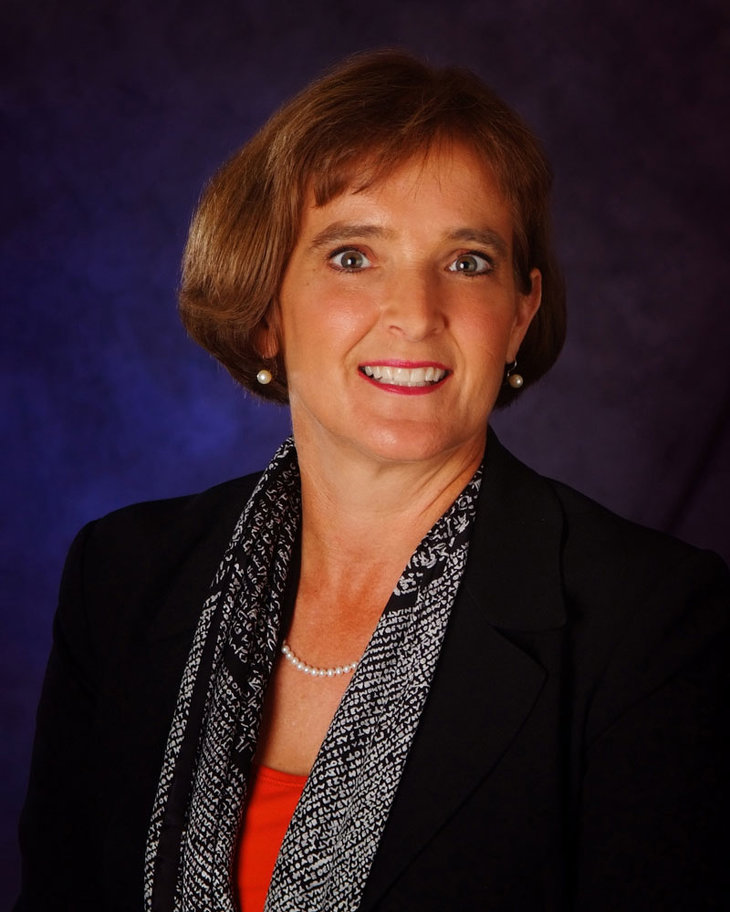 Betty Simkins, professor of finance and Williams Companies Professor of Business in the Spears School of Business, is the recipient of two prestigious awards. She will be presented the OSU Outreach Faculty Excellence Award on Dec. 4 at OSU Convocation and was the recipient of the 2013 Richard W. Poole Outreach Faculty Excellence Award in August at the Spears School's faculty/staff meeting.
Applications for both awards were assessed on the applicant's quality of service, creativity in program content or delivery, quantity of programmatic contributions and impact of involvement and/or program.
"I am delighted and honored to be selected to receive these awards," Simkins said. "Before getting my Ph.D., I worked in the industry for Conoco (now ConocoPhillips) and Williams Companies. My past work experience has always kept me focused on the importance of connecting what we teach with the real world, whether in the classroom, in my research, or in executive education. OSU's activities in outreach are essential in accomplishing this, and I am delighted to be actively involved in these important efforts."
Simkins' contributions illustrate her outstanding leadership in areas ranging from on-line credit, travel study credit, executive development, conference curriculum and non-credit management development programming – both on-site at corporations and in the public markets.
Most recently, Simkins developed a proposal for an on-line Energy Business Certificate, in cooperation with the College of Arts and Sciences and the Chemical Engineering department. This certificate will better prepare OSU students for entering the competitive energy industry through synergistic aspects of technical engineering and business strategies, and it will make OSU more competitive with peer institutions.
Simkins began teaching in an outreach executive education program at OSU in 1998. Her contributions to the program have included offering three different distance learning courses to students, teaching executive education courses at Phillips 66 and Samson Resources, teaching travel courses, lecturing as a visiting faculty in international finance at Monterrey Tech's Chihuahua campus, helping plan and select speakers for the OSU Energy Conferences and developing future energy conferences.
"I strive to provide the best possible educational experience while bridging the gap between theory and experience," Simkins said. "I use innovative teaching methods to encourage critical thinking."
Simkins has helped develop the new Energy Midstream & Marketing Program: Challenges and Opportunities of Moving Product to Market program, scheduled for Dec. 4-6. This cutting-edge and unique program is expected to attract energy businesses and contribute to OSU's land-grant university initiative. The program will be held in Stillwater and is open to the public.
Simkins overcomes the gap between classroom and "real world" with the use of real cases and problems, guest speakers from relevant industries, video clips, industry conferences and other challenging learning experiences.
Simkins created the travel study program, Cowboys on Wall Street, in 2007. Each summer she takes OSU students to New York City to learn about Wall Street and finance. Using OSU's alumni connections and her industry connections, Simkins designed a course that delves into the cutting edge workings of Wall Street and allows students to make invaluable networking connections.
Other non-credit programs that Simkins has developed for companies include the following: Energy Value Chain. Basic Petroleum Technology for Business Professionals, Capital Budgeting and Risk Analysis in the Oil and Gas Industry, Energy Finance and Economic Analysis, Finance and Capital Investment Analysis, How to Read Your Company's Annual Report, Introduction to the Oil and Gas Industry, and Master Class: Advance and Expert Strategies in Oil and Gas Finance.