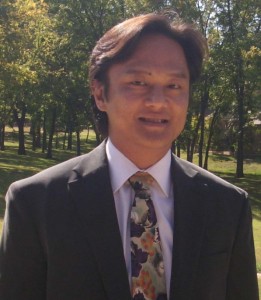 Tony Kang of the Spears School of Business was recently the recipient of one of the most prestigious awards presented at the American Accounting Association's Mid-Year Section meeting in Savannah, Ga.
Kang, associate professor and Arthur Andersen and Co. Centennial Professor in the School of Accounting, was honored with the 2013 Lee Radebaugh Notable Contribution to International Research Award from AAA. The award is presented in recognition of the paper published in the Journal of International Accounting Research in the past decade that has made the greatest contribution to the field.
"In Fall 2002, the first issue of the Journal of International Accounting Research appeared. After 10 years, 18 issues and five editors, the International Section feels this is something to celebrate," was the description used in the call for nominations for the award.
"We congratulate Dr. Tony Kang on this important recognition for his research efforts. Tony plays a critical role in the development of future scholars within the School of Accounting doctoral program. This recognition provides additional evidence of the high quality of faculty scholarship in the Spears School of Business," said Robert Cornell, head of the School of Accounting.
Kang was chosen for his 2005 publication, "Empirical Evidence on Jurisdictions that Adopt IFRS," which was co-authored by Ole-Kristian Hope and Justin Jin at the University of Toronto.
"It is our great honor to have this article recognized as impacting the accounting literature as well as the standard setting process," said Kang.