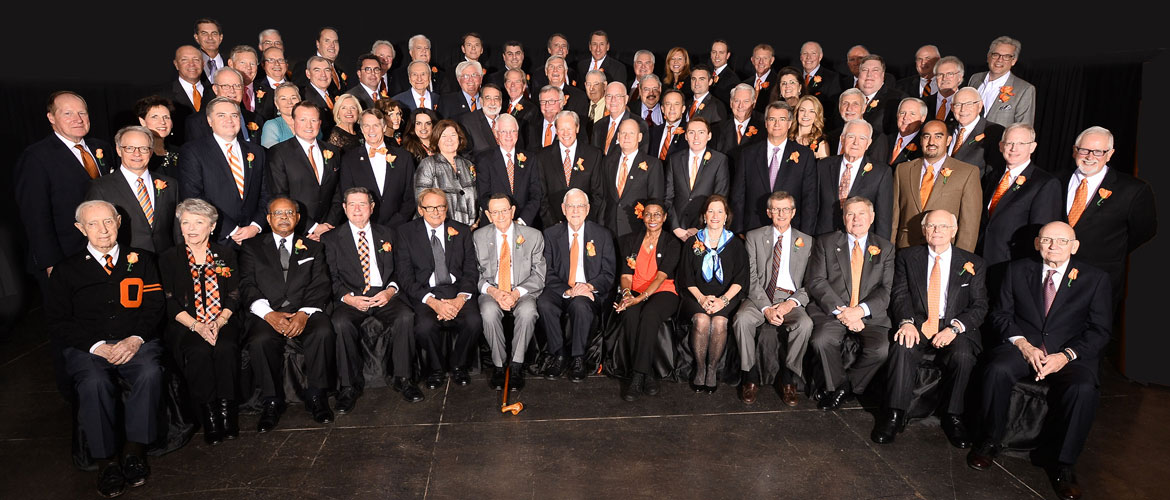 Alicia Ogrin Smales makes 'Spears School Tributes: 100 For 100' list
Saturday, November 1, 2014
Business Administration (1981)
Alicia Ogrin Smales graduated from Oklahoma State University's School of Business with a bachelor's degree in business administration in 1981, and completed her MBA at Dominican University in 1990.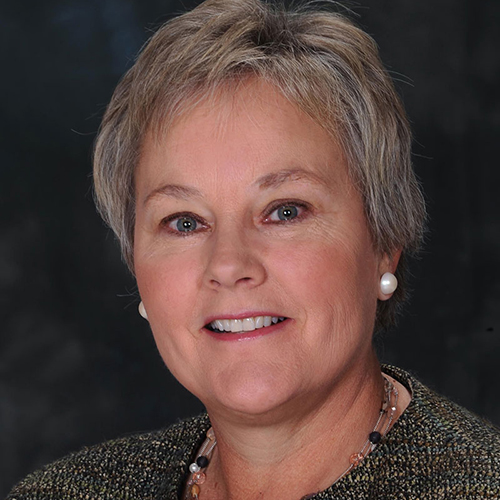 Today, she is vice president and chief marketing officer for Snap-on Incorporated, a $3 billion publicly-traded corporation that makes tools and equipment for serious professionals who perform critical tasks.
During her days at OSU, the Waukegan, Illinois, native split her time between the classroom and the golf course leaving little spare time for anything else.
As a member of the Cowgirl golf team, Smales received an athletic scholarship, won four collegiate individual titles and competed in four U.S. Women's Open Golf Championships as an amateur. She found time to help charter the Phi Mu sorority at the Stillwater campus and served as its treasurer.
"When I was a student, I experienced a dual focus of athletics and academics. I chose OSU because of the prominent golf program but I soon discovered the rigor of the business curriculum. The instructors and professors I had were intellectually provocative with an eye towards real world application," Smales said.
"I left OSU with a deep understanding of business fundamentals, and it was this strong foundation that allowed me to grow and expand into areas I never dreamed possible. OSU gave me the jump-start I needed to begin what has been a rewarding career thus far and I am eternally grateful."
As chief marketing officer for Snap-on Inc., Smales is responsible for guiding marketing, brand management, innovation and customer connection efforts across the enterprise. She joined Snap-on in April 2007 as vice president marketing for the Tools Group where she was responsible for advancing Snap-on brands across the global Snap-on Tools organization and leading the marketing communications strategy.
Prior to joining Snap-on, Smales worked for Hilti Inc., a global manufacturer and marketer of tools and fasteners for construction and industrial markets where she held roles in product management, services marketing and customer loyalty management. Smales began her career in the sporting goods industry working on leading brands such as Wilson Sporting Goods, Brunswick Corporation, Coleman Camping Products and Adams Golf, holding roles of increasing responsibility in product and brand management.
Smales remains heavily involved at OSU. She is a member of the Spears School Associates and participates in the Spears School mentoring program.
She resides on the Foundation Board of SkillsUSA, a partnership of more than 300,000 students, teachers and industry, preparing students for careers in trade, technical and skilled service occupations, including health occupations. She also serves on the advisory board for the College of Business Economics and Commuting at the University of Wisconsin-Parkside.
"I'd like to congratulate the Spears School of Business on their 100th anniversary. The Spears School has a fascinating past, an inspiring present and an encouraging future. I'm honored and humbled to be a part of the 100th celebration," Smales says.
Smales and her husband, Richard, currently reside in Lake Forest, Illinois, a northern suburb of Chicago and have three children: Sean, who graduated from OSU in 2012; Shannon, a 2014 Clemson University graduate, and Shealyn, a senior at Lake Forest High School.