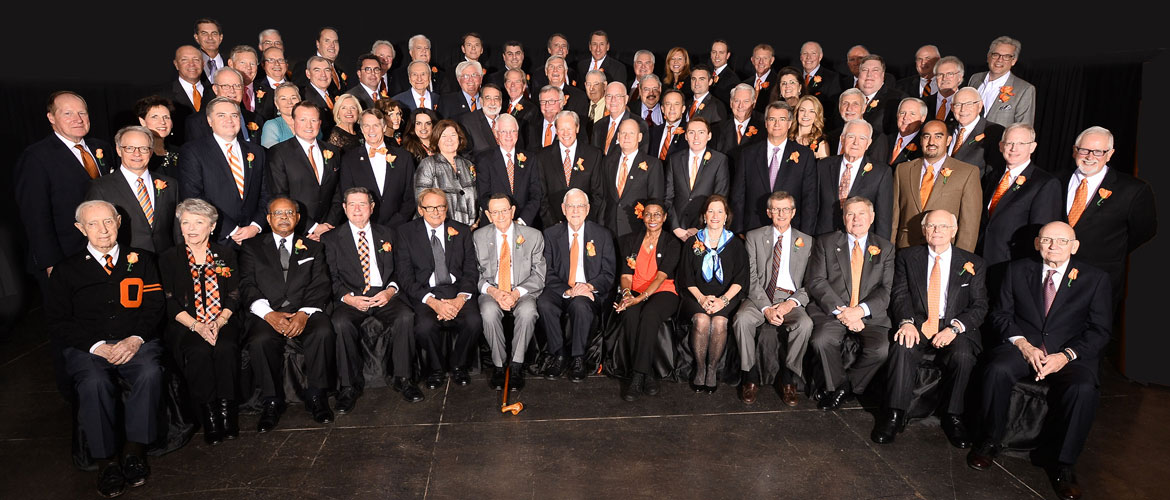 Bruce T. Benbrook makes 'Spears School Tributes: 100 For 100' list
Saturday, November 1, 2014
Finance (1976)
It's no wonder Bruce T. Benbrook speaks so highly about "the quality of people" from Oklahoma State University and the Spears School of Business. He is one of them. A humble leader, Benbrook became a third generation President and Chairman of the Stock Exchange Bank in 1981.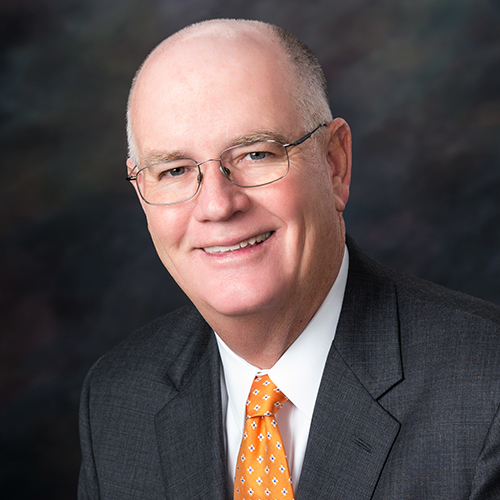 Benbrook, a native of Woodward, Oklahoma, earned his bachelor's degree in finance in 1976 from the College of Business at OSU.
The Benbrooks are a family of Cowboys. Bruce, his father Temple, sister Mary Jane Godlove, his wife Sheryl, and his oldest daughter Rachel all earned degrees from OSU. His youngest daughter, Julia, is a freshman at OSU.
"I had a wonderful experience at OSU and the School of Business. The thing I remember most are the people," Benbrook said. "There were people who were always willing to help you reach your potential. They've had a tremendous impact on my personal life and career."
Benbrook didn't waste any time once he stepped on campus in 1972. He took advantage of every opportunity presented to him. He was president of the Student Government Association, on the Inter-Fraternity Council, Student Senate, Business Student Council, Sigma Nu fraternity and a member of Blue Key.
On campus, he received the prestigious Raymond D. Thomas Award from the College of Business, Outstanding Male Graduate from the OSU Alumni Association, and the Outstanding Greek Man Award from Inter-Fraternity Council.
"I was fortunate enough to have people who inspired me and made me be the man I wanted to become," Benbrook said, as he recalls his mentors Curtis Hamm, marketing professor emeritus, Walter Starks, Business School Student Services, and Kent Sampson, well-known OSU Student Services Director.
Sampson advised Benbrook and classmates in student leadership organizations over 40 years ago. He was pleased to learn that today Sampson advises organizations that his daughters have been involved in.
"You really appreciate people like Hamm, Starks and Sampson who have dedicated their lives to helping our university," said Benbrook. "OSU has been a part of our family for many years and it's been a tremendous experience now to see my daughters have the same positive experiences that I had."
After graduating in 1976, Benbrook moved back to his hometown to work for his family-owned bank, and in 1981 he began his current position as president and chairman, succeeding his father.
Benbrook has held numerous positions at OSU including being Chairman of the Board of Regents, Chair of the OSU Alumni Association, and two terms on the Board of Governors of the OSU Foundation.
Currently, Benbrook is a member of the Board of Directors for the Oklahoma Medical Research Foundation and the Oklahoma Heritage Association. He is also the Chairman of Leadership Oklahoma and a member of its executive committee and board of directors. In 2006, he was elected Chairman of Board of First Oklahoma Casualty Reinsurance Group.
In the 2000, Benbrook founded the first "Adopt a School" program in northwest Oklahoma when the bank adopted the Westwood Kindergarten Center to assist the school in a number of capacities. Also, he was a founding director of the Woodward Education Foundation and served two terms as president.
Throughout his career, he has received numerous awards including the OSU Distinguished Alumni Award, Woodward Citizen of the Year, the Woodward Education Association Friend of Education Award on three different occasions, and the Red Cross Community Hero Award.
In the past he served as President of the Oklahoma Bankers Association and two terms as State Highway Commissioner. He served as president of the Oklahoma Foundation for Excellence and a member of its board for the past18 years, including several terms on its executive committee.
"This award (Spears School Tributes: 100 For 100) is one of the greatest honors I've every received," Benbrook said. "It truly means the world to me, and to be able to share it with my family is important to me because OSU and the School of Business has meant the world to me. I feel so humbled and so honored to receive this recognition."