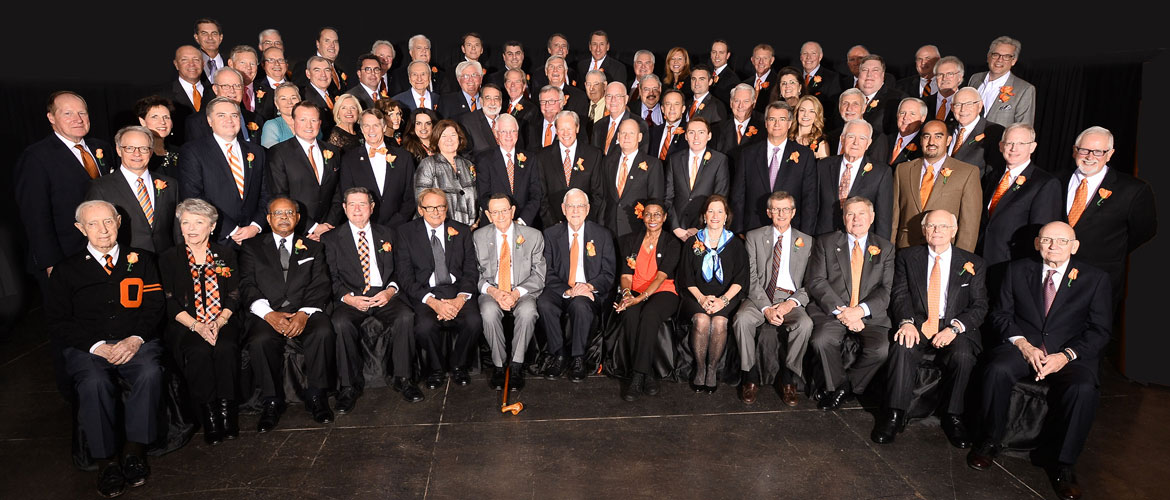 Chuck Hensley makes 'Spears School Tributes: 100 For 100' list
Saturday, November 1, 2014
General Business (1967)
Chuck Hensley graduated from Oklahoma State University's School of Business in 1967 with a bachelor's degree in general business with a focus on marketing. The Checotah, Oklahoma, native was a member of Beta Theta Pi fraternity during his four years on campus. He was active and held the offices of Rush Chairman, Social Chairman, and Intramural Sports Chairman. He was also in the OSU business fraternity and a member of the Young Republicans.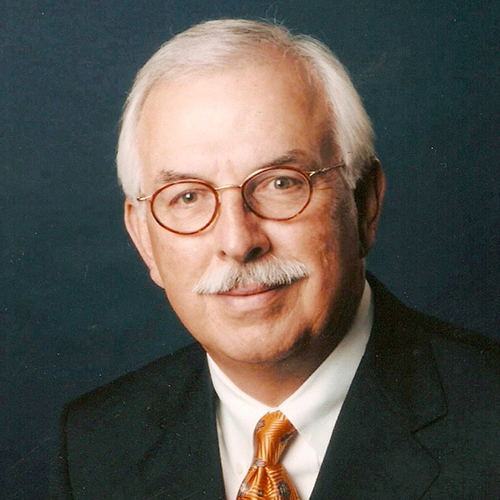 Hensley emphasized the quality of education he received in the business school as the biggest impact he experienced while at OSU. He says the professors he studied under prepared him for a life in the business world, mentioning Bob Hamm in marketing, Wilton T. Anderson in accounting, and Costic Roman in management as incredibly good teachers and lecturers.
Upon graduation, Hensley started his career in finance at the Republic National Bank in Dallas. RNB was one of the largest and most well known regional banks in the Southwest. In 1969, Hensley entered the investment business with Paine, Webber, Jackson, and Curtis. He completed his training program in New York City and obtained both his NYSE and NASD license while completing the New York Institute of Finance program. He returned to Dallas as a registered representative. While at PWJC he attained the title of Account Vice President at the age of 30.
In 1976, he was hired to open the First Boston office in Dallas along with six other individuals. During his tenure at FBC, he served as vice president for fixed income sales and assistant office manager. He also served on the FBC senior fixed income committee overseeing national sales initiatives and products.
In 1984, he was recruited by Merrill Lynch Capital Markets in Dallas to manage all fixed income products for the five-state Southwest region. He was named Managing Director and Southwest Regional Manager in 1986. He was responsible for all account relationships, hiring, operations and corporate execution.
Hensley retired from Merrill Lynch in 2000. He has been associated with WFG, Inc. for the past 12 years where he manages his own investments.
Hensley's induction last November into the Spears School of Business Hall of Fame was unexpected but truly appreciated. During his years in Dallas he has served on the Board of the Dallas Symphony, the boards of the St. Micheal School and the Episcopal School of Dallas, plus the Associates Board of the Cox School of Business at SMU. He also served on a special committee to the board of Trustees at the Parkland Hospital's Endowment Fund.
He currently sits on the OSU Foundation Board and also was an Associates Board member for the OSU Spears School of Business. His passion has been serving Native American education on the reservations. Hensley served eight years on the board of the American Indian College Fund in Denver, and was also a member of the Executive Committee for seven years.
His wife of 43 years, Joannie, is also a graduate of OSU. They currently reside in Dallas.
Hensley says he is honored to be recognized by the Spears School of Business for these two prestigious awards.
"I was floored to be honored as an inductee into the Spears School of Business Hall of Fame, but I was even more surprised by this unbelievable honor," Hensley said. "There are so many outstanding OSU business school graduates that are deserving of this recognition that I feel overwhelmed.
"It's a lifetime award for me to be in the position to accept something of this magnitude. I know all of the people considered for this acknowledgment worked very hard in their professions. That, along with our OSU education, obviously prepared us to go into the world and leave our mark. I thank everyone associated with this recognition from the bottom of my heart."