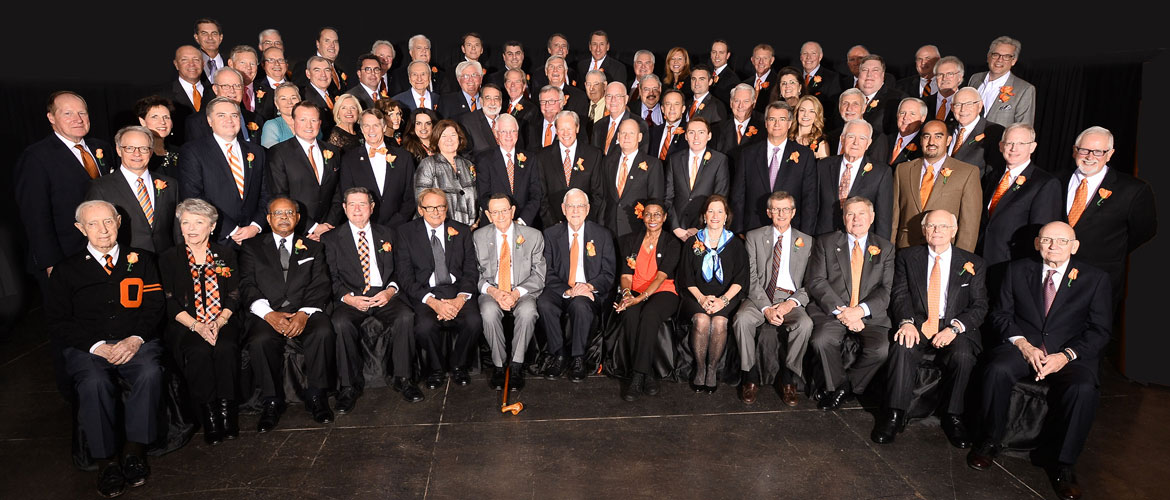 Chuck Watson makes 'Spears School Tributes: 100 For 100' list
Saturday, November 1, 2014
Economics (1972)
Chuck Watson has had an extremely successful career since his days at Oklahoma State University. The Great Lakes, Illinois, native earned his bachelor's degree in business and economics from OSU's business school in 1972.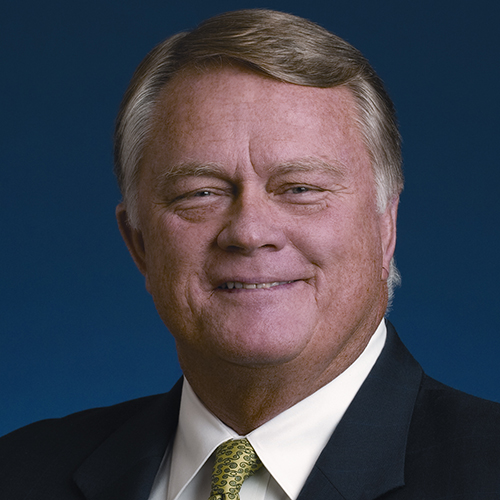 Watson is Chairman and co-founder of Twin Eagle Resource Management, a Houston-based midstream service provider and energy marketer established in 2010. Twin Eagle focuses on midstream transportation assets and the marketing of crude, natural gas and electric power.
He worked at Conoco from 1972 until his departure in 1985. He was formerly the Chairman and CEO of Houston-based Dynegy Inc., an asset based, integrated energy provider. He established NGC Corp., Dynegy's predecessor, in 1985 and served as Chairman and CEO until his departure in 2002.
Watson was Chairman of Eagle Energy Partners, which he co-founded in 2003 and sold to Lehman Brothers in 2007. In 2008, he engineered the purchase of Eagle Energy Partners from Lehman Brothers and sale to Électricité de France. He is Chairman of AltsDirect, which provides a simplified approach to alternative investments, and CollegiateZone, a company that provides effective and dynamic programs focused on bettering the educational process.
He is currently on the board of Baker Hughes Inc., the Baylor College of Medicine, and Mainstream Renewable Power. He serves on the advisory council for DocuSign and is also a member of the Angeleno Group board of advisors.
Watson also co-founded Caldwell Watson Real Estate Group in 1996 and brought the Houston Aeros, an AHL professional hockey franchise, to Houston in 1998.
Watson and his wife, Kim, have given generously to both OSU and the Spears School of Business over the years. Their $2 million gift provided for the Watson Trading Floor in the current Business Building.
In 2012, the Watsons' gift of cash, pledges and an estate commitment, when combined with matching gifts, will have a total impact of $36 million. The gift will help build the new home for the Spears School and established the Watson Graduate School of Management.
Watson has served as governor, trustee and Chairman of the OSU Foundation, was Chairman of the Sigma Chi Foundation, was inducted into the OSU Alumni Association Hall of Fame in 1997, and also inducted into the Spears School of Business Hall of Fame in 1996.
In 2001, following his commencement address, he received OSU's highest honor of the Henry G. Bennett Award. He was also inducted into the Texas Business Hall of Fame and was named "Master Entrepreneur" by Ernst & Young in 2001.
In November 2002, Watson was named Exemplary Leader by the American Leadership Forum, and in 2007 the Watsons were honored by Crisis Intervention of Houston. He also served as chairman of the Alexis de Tocqueville Society 1997-1999 Campaigns for the United Way of the Texas Gulf Coast and as a citywide chairman of the United Way's 1999-2000 fundraising campaign. He is currently on the board of Theater Under the Stars, the Houston Livestock Show & Rodeo, and Hobby Center for the Performing Arts.
Watson and Kim have been married for more than 41 years and reside in Houston. They have three grown children, Brian, Keri and Carly, and seven grandchildren. They have an ongoing commitment to the arts and community service. In 1998, Child Advocates of Houston named the Watsons "Family of the Year." In 2001, the Watsons were honored for their community service by both the Houston Chapter of the Texas Society of Certified Public Accountants and The Family Service Center.
Watson is appreciative to be among those recognized in the "Spears School Tributes: 100 for 100."
"I am humbled to be included in the top 100 and equally grateful for the foundation for life that I received at OSU's College of Business," Watson said.