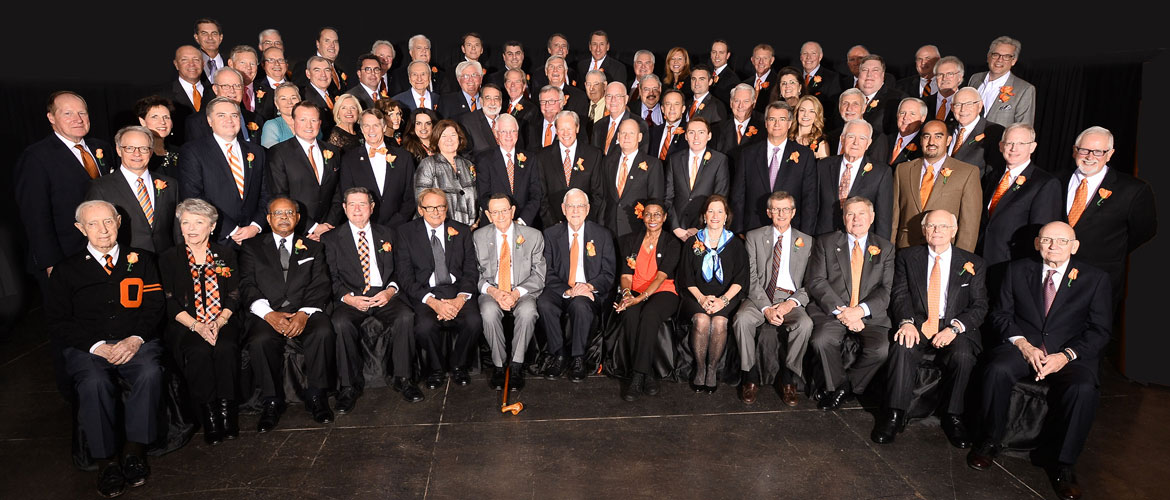 Clayton Taylor makes 'Spears School Tributes: 100 For 100' list
Saturday, November 1, 2014
Business Administration (1974)
Clayton Taylor is thankful for parents who wouldn't let him stay home. Just a few days after arriving at college in 1970, the freshman who grew up on a ranch near Oktaha in southwest Muskogee County decided Oklahoma State University was much too big for him.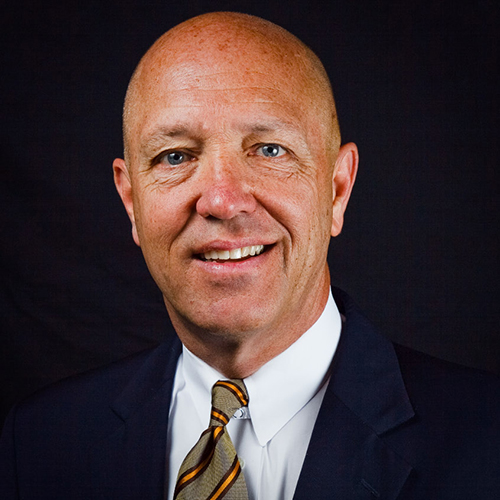 "There was a whole other way of life out there that I really didn't know much about," said Taylor, who decided to attend OSU after being elected state 4-H Club president in 1970. "For us growing up, going to a big town was going to Muskogee. To be around young men and women who had grown up in Tulsa and Oklahoma City, and be involved with the college professors and the administration of the university, and to see people wearing neckties, acting gentlemanly and conducting themselves as business people, that really got my attention very quickly."
And it caused him to rethink his decision. That's why during the first week of the fall semester he quietly packed up his belongings and decided to move back home. On Wednesday, he called his parents to tell them he was making the three-hour drive home to eat a home-cooked meal. But when Taylor arrived he told them, 'OSU is just too big for me.' His parents responded, 'You can stay here tonight but you have to go back and at least give it a try until Christmas.'"
By Thanksgiving, Taylor had settled into the college lifestyle and the thought of returning to the family ranch soon became an afterthought.
He was soon involved in activities all across the Stillwater campus. He was president as a freshman of the President's Leadership Class, president of the Phi Delta Theta fraternity as a sophomore, and president of Business Student Council as a senior. Taylor also was honored before graduating in 1974 as a Top Ten Senior, Outstanding Greek Man, Big Man on Campus, and the recipient of the Raymond D. Thomas Award given annually to the top senior in the business school.
"The things I learned at the College of Business got me started and allowed me to go to places like Washington, Chicago and all over the world. If it had not been for OSU, the College of Business and 4-H Club, I probably would have gone back to the ranch and had a very different lifestyle," says Taylor, who became the first male member of his family to graduate from high school and a few years later became the first member of the Taylor family to graduate from college.
Today, the 62-year-old Taylor serves as the principal of the Taylor Group, a lobbying and consulting firm focusing on the Oklahoma State Capitol that he established in 1994.
He began his career after graduating from OSU in Washington, D.C., working on the staffs of five members of the U.S. House of Representatives, first starting as a Correspondence Assistance and working his way up to Legislative Director and finally the top position of Administrative Assistant — the youngest AA on Capitol Hill at the age of 25. His political campaign background includes management responsibilities in Congressional, Gubernatorial and U.S. Presidential races, in addition to extensive international political campaign consulting work.
After leaving Washington, Taylor spent the next 15 years working in corporate management, government relations and public affairs positions for McDonald's Corporation in Chicago, Phillips Petroleum Company in Oklahoma City and Denver, and the Coastal Corporation in Aruba, Dutch Caribbean and in Houston. Before founding the Taylor Group, he served as corporate vice president for government and corporate affairs for the Coastal Corporation.
Taylor was a founder of Leadership Oklahoma and served as board president. He is past president of the board for Rural Enterprises Institute of Oklahoma and past president for Oklahoma City Rotary Club #29 (the largest Rotary Club in the world). He also has served on the boards of Mid-Continent Oil and Gas Association, Ballet Oklahoma, Oklahoma Heritage Association, and the community advisory board of the Oklahoma City Junior League. The Oklahoma 4-H Club Foundation recognized him as their Outstanding 4-H Alum.
He also remains active at OSU, and is the former past president/chairman of the OSU Alumni Association Board of Directors and chaired the site selection and building design committee for the $14 million ConocoPhillips OSU Alumni Center. He was named by OSU as one of the Alumni Association's 2012 Distinguished Alumni Award winners. Additionally he has served as a member of the OSU Foundation's Board of Governors.
Taylor is honored to be recognized among the "Spears School Tributes: 100 For 100."
"I'm overwhelmed because I know the kind of folks that this outstanding business school has produced. I learned so much from my days at the College of Business and then went to Washington, D.C., and learned the political side. Then I spent 15 years in the corporate world and was able to refine those things I learned at the College of Business. All of these experiences have allowed me to have an exciting career. For me to be included is such an honor," said Taylor.
OSU has become a family affair for the Taylors. He met his wife Marnie in Chicago, and she is now president of the Oklahoma Center for Nonprofits. She serves as an adjunct professor at OSU-OKC. Both of their sons are OSU graduates, Clay (political science, 2009) and Clark (hotel and restaurant administration, 2012).