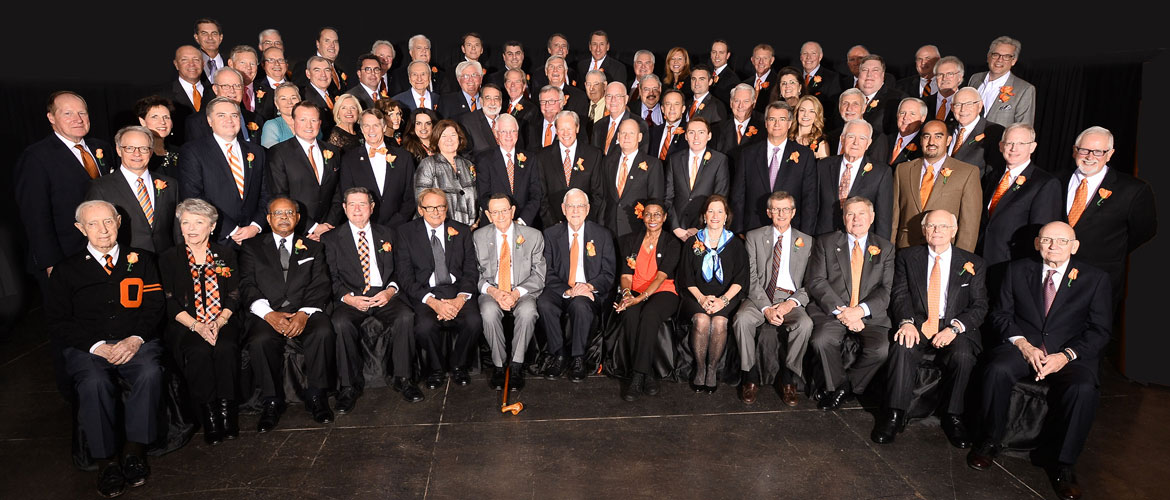 Dail C. West makes 'Spears School Tributes: 100 For 100' list
Saturday, November 1, 2014
Marketing (1940)
A proud Oklahoman, Dail C. West was known by family, friends and colleagues to embody what author John W. Gardner wrote, "Some people strengthen the society just by being the kind of people they are." West was the type of person who touched the lives of many people in Oklahoma and around the world.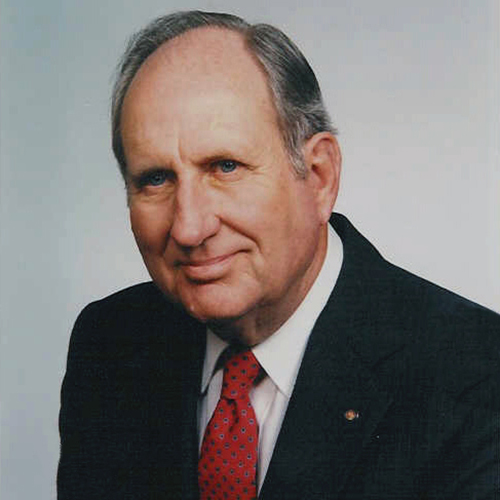 He was born Jan. 26, 1918, in Holdenville, Oklahoma, to Chet and Osa West. After graduating from Holdenville High School, he attended Oklahoma Military Academy in Claremore before moving to Stillwater to attend Oklahoma State University, where he was a member of Kappa Sigma.
In 1940, West graduated with a bachelor's degree in marketing from Oklahoma A&M College's Division of Business.
He and his wife, Frances, moved to Miami, Oklahoma, where he began a business career in retailing, wholesale distributing, and oil and gas. During his career he also served as a director with the Security Bank & Trust Company.
West served on boards of numerous civic and charitable organizations including the Oklahoma Chamber of Commerce and the Oklahoma Heritage Association. He also dedicated much of his time and resources to the Oklahoma United Methodist Foundation and World Neighbors, a global non-profit organization helping communities solve problems of hunger, poverty and disease.
In 1961, he received a citation from Mu Kappa Tau national marketing fraternity for his outstanding contribution to the American free enterprise system for encouraging young men to enter business for themselves. West was inducted into the OSU College of Business Hall of Fame in 1971, and received the OSU Alumni Association's Distinguished Service Award in 1983. An active supporter for higher education, he served as a member of the OSU Foundation's Board of Governors.
In Miami, he was a member of the First United Methodist Church, Miami Industrial Development Corporation, Chamber of Commerce and the Miami Rotary Club where he was honored as a Paul Harris Fellow in Rotary International.
West, whose favorite quote was "the harder I work, the luckier I get," was a mentor to many young people. Tom Forbes was one in particular, and the OSU graduate expressed wrote to West's family about his influence on Forbes throughout his career. West mentored Forbes as a young man, giving him a job in high school, guiding him as he attended OSU and even giving him his first job after he obtained his degree.
"The gesture [West] extended to me so graciously has grown exponentially over the years, and I can't imagine how many lives have been touched by [his] kindness," Forbes said.
Dail C. West died May 28, 2005.
"My father was a very humble man and would have felt greatly honored to be recognized by OSU as the Spears School Tributes: 100 For 100," said his son Gary West, who will join his sons John and Corbin in honoring his father by attending the 100th Reception and Dinner in November.