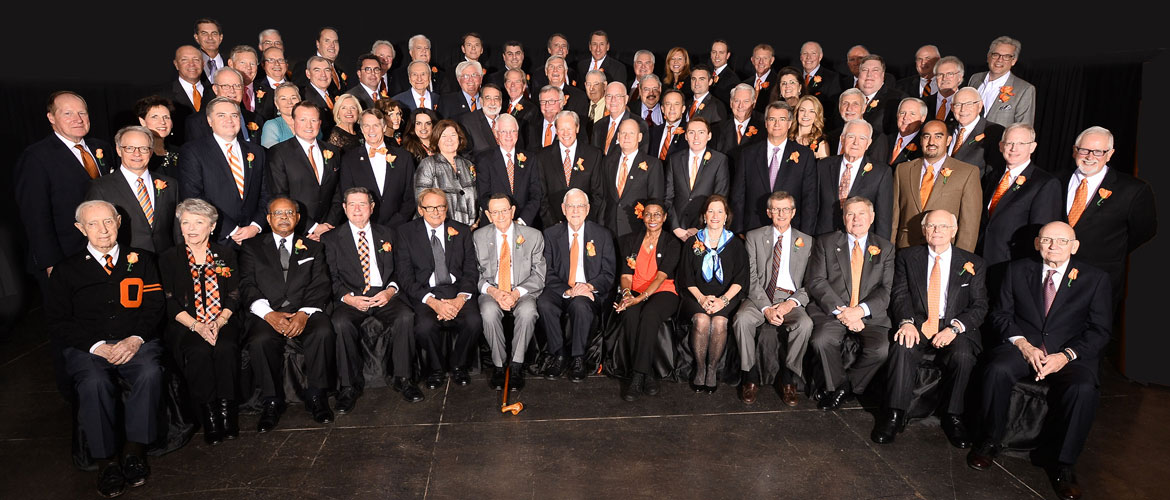 Dan Gilliam makes 'Spears School Tributes: 100 For 100' list
Saturday, November 1, 2014
Accounting (1979)
Dan Gilliam never envisioned spending 35 years with the same organization when he accepted a job immediately after graduating from Oklahoma State University in 1979. However, later this year he will celebrate his 35th anniversary with Conoco, ConocoPhillips, and now Phillips 66.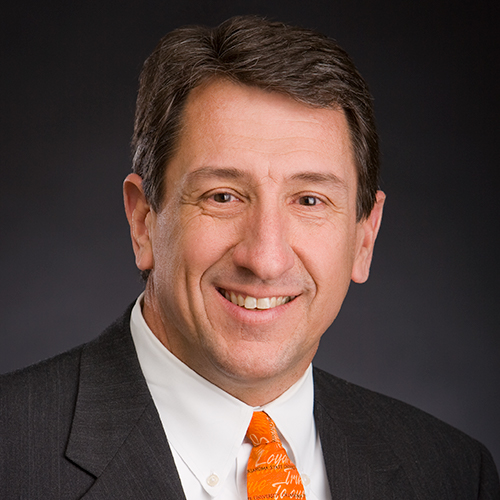 "My dad worked for Conoco while I was growing up, and I vowed to never work there," said Gilliam, "But joining Conoco right out of college was the best decision I ever made professionally, and it will be 35 years in August.
"We had excellent professors who took the time to make sure we learned the material and then challenged us to apply it in real-world settings. We not only got the accounting theory but they were also able to share about the philosophy of how to live life, the things you needed to think about and the things you need to do to be successful. They taught us how to be professional."
Following in the footsteps of his father, Les Gilliam, has worked out just fine for the native Oklahoman, who accepted an internal auditing position with Conoco in 1979 after earning his bachelor's degree in accounting from OSU.
Gilliam has held management positions over the years in most of the accounting groups with both Conoco and Phillips 66, including internal auditor, several staff analysts positions, accounting director, refinery finance manager, assistant controller, manager of corporate accounting, and manager of corporate affairs.
Those jobs have taken him all over the United States, including his hometown of Ponca City; Wilmington, Delaware; back to Ponca City; Houston; Lake Charles, Louisiana; another stop in Ponca City; Bartlesville (when Conoco merged with Phillips); back to Ponca City; another trip to Bartlesville, and then he returned to Houston in 2013.
He currently serves as the manager of Internal Audit for Phillips 66 in Houston.
Gilliam's position as a manager for Conoco, ConocoPhillips and Phillips 66 led to his hiring hundreds of Oklahoma State graduates over the years.
"When we recruit students from Oklahoma State we tend to get kids that know right from wrong and follow through on commitments," he said. "Those are the type of people we look for, and that's the type of people we find at Oklahoma State. We look for OSU-type people who understand honesty, integrity, family, and friends. The words loyal and true go a long way in describing OSU people."
They also describe Gilliam, who is past chairman of the OSU Alumni Association and past chairman of the Spears School of Business Associates, and has also served as a member of the School of Accounting Advisory Board. In addition, Gilliam has served on the executive committee of the State Chamber, the Oklahoma Heritage Association, Leadership Oklahoma and is also active in church and community affairs.
Also, he has served on numerous boards and committees, including Chairman of the Board of the Ponca City Area Chamber of Commerce and Chairman of the Bartlesville Regional Chamber of Commerce. Until moving to Houston in his new position with Phillips 66, he served as vice chairman of the Bartlesville Community Foundation and the Bartlesville Sports Commission.
When Gilliam is not working or attending OSU Cowboys sporting events, he can sometimes be found playing guitar and singing with his famous father, Les Gilliam, the Oklahoma Balladeer.
Gilliam is honored to be recognized among the "Spears School Tributes: 100 For 100."
"I'm certainly very humbled and surprised," Gilliam said. "As I look through the names of the people that have been recognized, I certainly feel honored to be included with such select company. I'm pleased that I've been able to give back to OSU just a portion of what the school has meant to me over the years."