David Batchelder makes 'Spears School Tributes: 100 For 100' list
Saturday, November 1, 2014
Accounting (1971)
David Batchelder may call San Diego home but he's an Oklahoma State Cowboy at heart.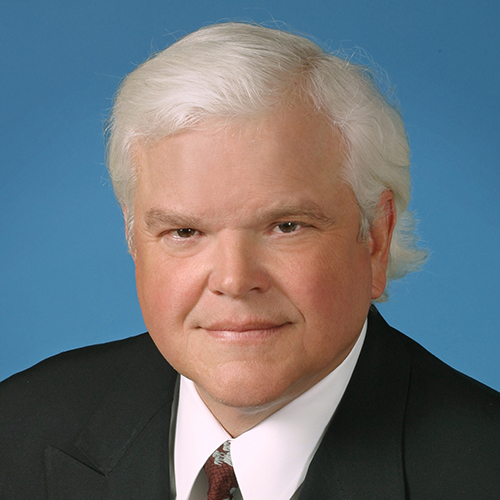 The 1971 OSU graduate co-founded Relational Investors LLC, an activist investment fund with $6 billion under management serving some of the largest pension funds in the world but he says it all began thanks to the education he received at the OSU business school.
"It was a turning point in my life," said Batchelder, whose father, Arley, was the first member of the family to attend college, graduating from then-Oklahoma A&M after serving in World War II. Gene Batchelder, David's older brother and also a "Spears School Tribute: 100 For 100" honoree, followed in their dad's footsteps and helped pave the way for David.
"I think it was a turning point for me because I wasn't a great high school student, not at all. I was a poor high school student, so I came to Oklahoma State worried about my ability to do well enough to stay in school," said David Batchelder.
"What I ended up learning was that I didn't have to be smarter than the others, I just had to work harder. We don't necessarily have to out-smart the other guy, we just out-work him. I figured that out (at Oklahoma State) and have applied that ever since.
"I think it was more out of fear, and a fear of failure. So I really applied myself for the first time ever to my education (at OSU). Then, I saw how successful that was and witnessed how it could benefit me," said Batchelder, who has served as a director of 11 public companies including five in the Fortune 500 during his service.
Batchelder began his professional career as an audit manager with Deloitte & Touche. From 1978 to 1988, he held several executive positions with Mesa Petroleum Co., and he was named President and Chief Operating Officer in 1986. It was while working at Mesa that he met Ralph Whitworth, his current business partner at Relational Investors.
Batchelder and Whitworth co-founded Relational Investors in 1996 and have grown it into one of the largest activist funds in the world.
But the former member of OSU's Sigma Alpha Epsilon fraternity claims none of it would have been possible without his education. Batchelder has given back generously to both OSU and the Spears School of Business with his time and resources over the years.
In 2005, he was one of the featured speakers at the Spears School's annual CEO Day. He was inducted into the School of Accounting Hall of Fame in 2009, was a member of the 2011 induction class into the Spears School Hall of Fame, and was honored in 2013 with his induction into the OSU Alumni Association Hall of Fame.
He and the Batchelder family contributed to the ConocoPhillips OSU Alumni Center, and the fireplace in Traditions Hall is named after his father.
Batchelder credits much of his success to the encouragement of former accounting professor Wilton T. Anderson, who is known as the father of the OSU School of Accounting and whom the School of Accounting's Hall of Fame honors.
Anderson, who was professor and head of the School of Accounting for 22 years (1960 to 1982), would teach the first class that all accounting students were required to enroll in, and that's where he first encountered Batchelder.
"He was perfect for me. He was very demanding, but for someone who was prepared and applied themselves, he was perfect," Batchelder said. "He had that disciplinarian approach, and for me that was great. He and I hit it off, and he helped me to understand how it could impact my life."
Batchelder's dedication in the classroom did not go unnoticed.
"Dr. Anderson was the first true mentor for me. I always fall back to him. He offered me a scholarship, which to me was a big deal. I can't remember how much it was, it wasn't a huge amount, but it covered part of the cost of books and fees. It was somebody who believed in me and showed me that encouragement."
The Batchelder President's Distinguished Scholarship now provides the same opportunity to incoming freshmen majoring in accounting.
He is honored to be one of those recognized in the "Spears School Tributes: 100 For 100."
"It makes me very proud. It makes me especially proud that I'm being honored with my brother, Gene. Knowing how much the school has meant to my success and to the foundation of my success, I don't know how to put it into words really. It just makes me very proud," he said.