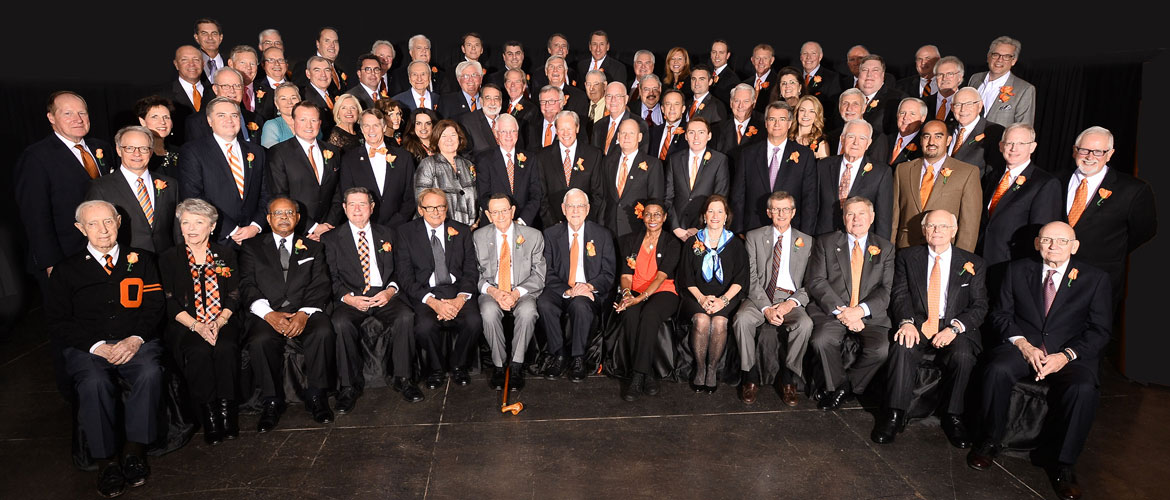 David Bradshaw makes 'Spears School Tributes: 100 For 100' list
Saturday, November 1, 2014
Finance (1980)
Oklahoma State University is a school in which it's common for one generation after another to follow in the footsteps of the family patriarch or matriarch. There are numerous families throughout the state who have now graduated three, four or even five generations from the state's major land grant university.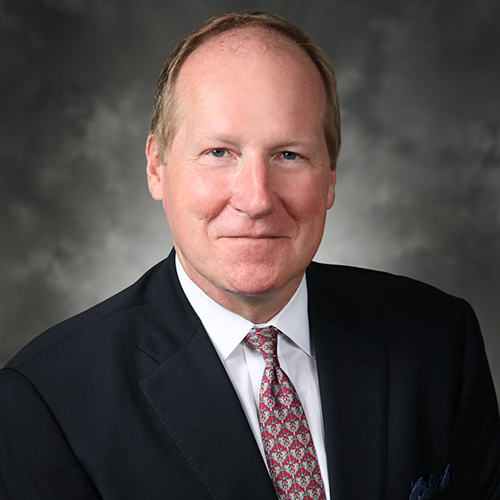 Several families are represented by more than one family member in the "Spears School Tributes: 100 For 100," in which graduates from the past 100 years are being honored as business education at OSU celebrates its centennial in 2014. Siblings David and Ann Bradshaw, the son and daughter of lifelong Stillwater residents Gerald and the late Jeanette Bradshaw, are among those being recognized.
David Bradshaw moved in July 2013 from New York City to Houston, where he is a Managing Director in the Investment Banking Division of Houston-based Tudor Pickering Holt & Co. His sister, Ann, is an Indirect Tax Partner based in Houston's Ernst & Young office with more than 28 years of experience in federal, state and indirect taxation.
David spent nearly 25 years in New York before moving to Houston. He earned a bachelor's degree in finance from OSU's business school in 1980, and then went on to get a master's degree from Texas Tech.
He began his Wall Street career in Dallas covering the energy sector for Rauscher Pierce Refsnes before moving to New York in 1988. Bradshaw was a managing director and senior energy analyst at PaineWebber from 1988 to 1996, and he then moved to Donaldson, Lufkin & Jenrette where he was a vice president and the exploration and production analyst from April 1996 to October 2000.
From 2000 to 2002, he was a managing director and senior equity analyst at Deutsche Bank in New York covering the oils, exploration and production sector.
Bradshaw is a partner of The Cherokee Group, Inc, an energy industry consulting group, since the firm was founded in 2003. From 2005 to 2013, he was an advisory director to the Investment Banking Division of UBS Investment Bank, which followed a similar assignment with Deutsche Bank from 2003 to 2005.
From 1989 to 2002, Bradshaw was ranked among the top analysts on the All-America Research team by Institutional Investor magazine. He is a member of the New York Society of Security Analysts, the National Association of Petroleum Investment Analysts, Petroleum Exploration Society of New York, the International of Association of Energy Economists, Oil Analysts Group of New York and the Association for Investment Management and Research.
The 55-year-old Bradshaw believes his OSU education was a strategic contributor to his success in the business world.
"I think the number one thing I got from my OSU business school education was just the exposure to the real world," Bradshaw said. "Going in, you have this curiosity about the realities of the business environment, and the college experience further opened the door."
Bradshaw is pleased to be recognized during the business school's centennial celebration, and is thrilled to be honored alongside his sister.
"I'm respectful of the history of the school, and stand in awe of the graduates it has produced. So it's humbling to me to be included in that impressive group," he said. "Of course, it goes without saying that I'm a great admirer of my sister, along with her great and varied accomplishments."