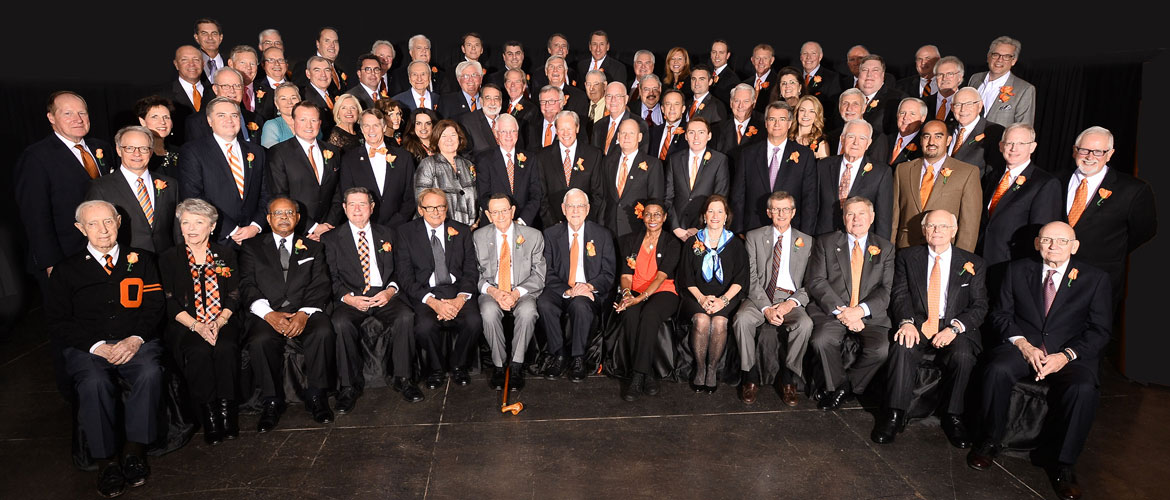 David Woods makes 'Spears School Tributes: 100 For 100' list
Saturday, November 1, 2014
Management (1980)
David Woods learned early that it takes hard work to succeed in life. But that never scared the 58-year-old who was born in Germany and lived in Virginia, California, Arizona, Texas and Oklahoma while growing up the son of a two-star general in the U.S. Air Force and a wonderfully supportive mother.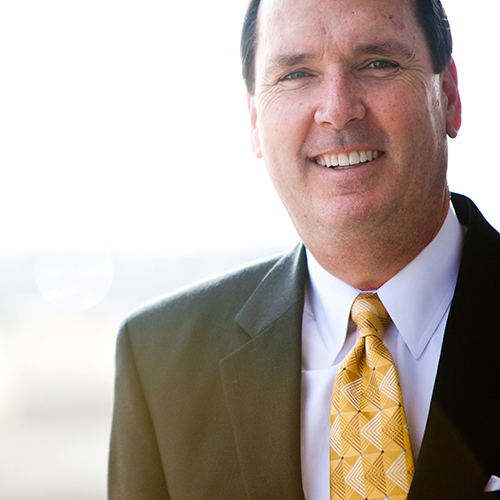 Woods was living in Enid, Oklahoma, where his dad served as Commander of Vance Air Force Base when he decided to bypass an opportunity to attend the United States Air Force Academy in Colorado Springs, Colorado, for an education at Oklahoma State University.
His parents were more than willing to help fund part of his education but Woods worked throughout his years in Stillwater to do his part, especially after he got married to his high school sweetheart, Myra Hughes Woods, in 1977. Woods worked several jobs, including a few with his wife, Myra, to help pay for his college education.
He did what he had to do for a few spare bucks, including washing dishes in the basement of the Willham dorm complex, getting out of bed at 3 a.m. to throw newspapers seven-days-a-week, 365-days a year, working as a roughneck on an oil well, selling clothes on the floor of Stillwater's Katz Department store, serving as night managers at the Coors distributorship, hauling hay, and managing the 40 North Apartments for several years.
"It was these experiences that definitely added to my education and prepared me to enter the business world. What I learned is you'd better do everything in your power to get that degree. That was probably the biggest lesson I learned," Woods said with a laugh. "None of those jobs were glamorous or pretty but all of them convinced me that getting a degree was that much more important, and inspired me to make sure I completed my degree."
But earning his bachelor's degree in management in 1980 didn't come without a few anxious moments. Woods was working a part-time job with Ditch Witch in Perry and had been promised a full-time position upon his graduation, but he was going to have to pass 18 hours in his final semester at OSU.
Woods was struggling in an economics class ("Economics and I did not get along very well," he says) and the final exam in the class accounted for one-third of his grade. Through persistence and some late nights at Edmon Low Library, Woods got the job done.
"I had to pass because I told Ditch Witch I would be graduating in May. I ended up with an 'A' on that exam, and quite honestly two weeks before that exam I'm not sure I could spell economics. It did a lot for my understanding that I had the ability to go make something happen even when it hurts," said Woods, who is CEO and co-owner of GiANT Partners and co-owner of several other companies in the leadership, capital and publishing industries.
Woods is active in the community as he serves on the President's Board of OSU-OKC, is chairman of the Executive Board of the Spears School's Associates, serves on the Board of Governors for the OSU Foundation, is on the Council of Advisors to the President of the University of Central Oklahoma, and is on the Advisory Council for Oklahoma City University's Meinders School of Business.
In addition, he serves as a Board of Director for the following organizations: Able Manufacturing, Leadership Oklahoma, the State Chamber of Commerce, Water 4, Economic Club of Oklahoma, and Allied Arts of Oklahoma.
Other leadership roles in which he has served in the past include CEO of Ditch Witch and the CEO of EXIM Group. Woods also has been Chairman of The Association of Equipment Manufacturers, Chairman of Leadership Oklahoma, Chairman of Associate membership for the Association of Equipment Manufacturers, Chair of the Perry Hospital Foundation Board, Chair of the Perry City Planning Commission, Board of Directors of the Distribution Contractors Association, and as a Boy Scout leader of Troop 12 in Perry. He is an Eagle Scout.
Woods is proud of his two adult sons, J.D. Woods and Ian Woods, both with thriving careers in the film industry.
Woods gives much credit to his wife of 37 years, Myra, an artist, for her constant love and support.
Woods is pleased to be recognized in the "Spears School Tributes: 100 For 100."
"To be honored by the Spears School of Business is, well, quite overwhelming," he said. "I am sure that there are many others that deserve this recognition more than me. And, I'm sure that I have not done all that I could have or should have to give back to OSU. It's a cherished moment to receive any sort of award or honor, and having it come from my alma mater, the Spears School of Business, makes it even more special."