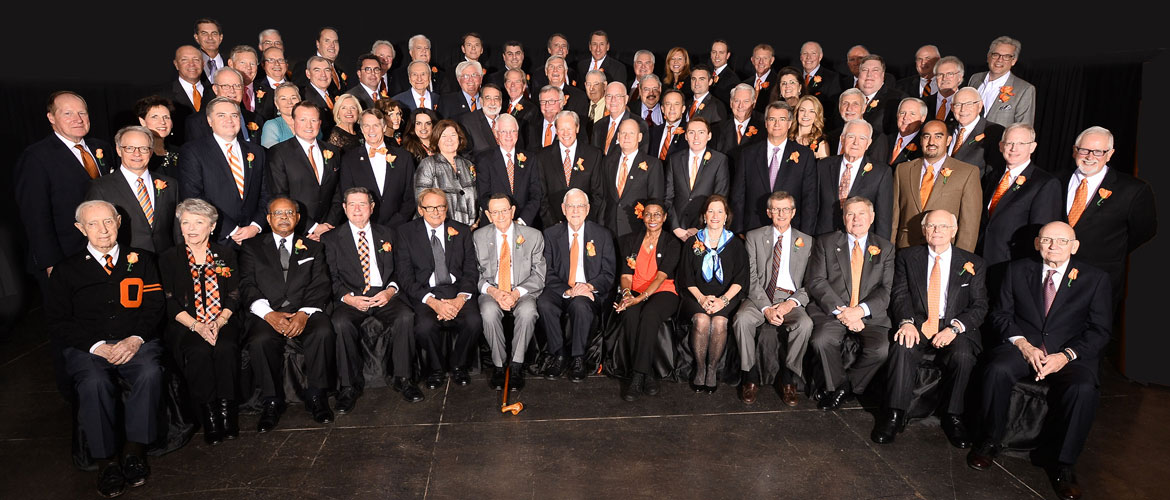 Dennis H. Reilley makes 'Spears School Tributes: 100 For 100' list
Saturday, November 1, 2014
Finance (1975)
Dennis H. Reilley's business career is one for the books. Hence his recent honor as one of those selected to be recognized in the "Spears School Tributes: 100 For 100."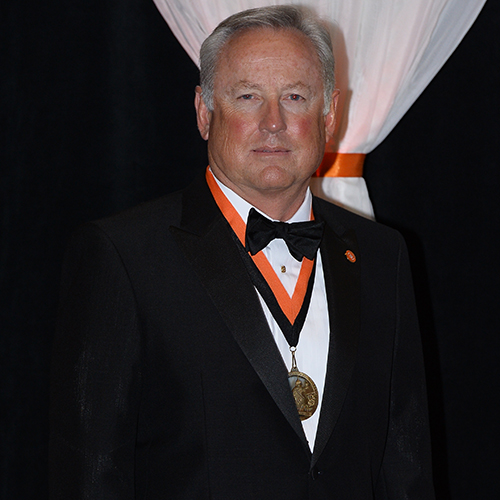 Reilley's future began as he left his hometown of Oklahoma City to pursue a business degree at Oklahoma State University. He served as a member of Sigma Chi fraternity and began working diligently at school. Little did he know at the time but his exceptional career was about to take flight.
"I gained a quality education from OSU that allowed me to be successful," said Reilley. "I gained not only an education but the OSU experience helped shape my work ethic and build my value system. The business school in particular gave me an early glimpse of what it meant to be a professional."
And indeed he did become a professional. Reilley graduated with a bachelor's degree in finance in 1975, and soon after he went to work for Conoco as a pipeline engineer in Wyoming. He spent 15 years of his career with the company working in both the upstream and downstream businesses. Reilley then transferred 1989 to DuPont, owned by Conoco at the time, and was named vice president of one of DuPont's chemical businesses.
With hard work and dedication, Reilley later became an executive vice president and ultimately the Chief Operating Officer of DuPont. In 2000, he joined Praxair as Chairman and CEO and continued as so until his retirement in 2007.
Throughout his career, Reilley was recognized for his superior accomplishments and inducted into the OSU Hall of Fame. In 2011, Forbes Magazine selected him as one of the best performing CEOs of the decade, and rightfully so. Fortune Magazine also named Praxair the best-managed company in America in 2005.
Reilley currently serves on the Board of Directors of Dow Chemical Co. and Covidien. He is also the Chairman of Marathon Oil Company and a former member of the Board of Directors of Entergy and HJ Heinz. Reilley is the former Chairman of the American Chemistry Council and a former member of the Business Roundtable. He has served as the Co-Chairman of the President's Energy Council under George W. Bush and has been named a Significant Sig by the Sigma Chi National Fraternity.
Along the way, Reilley met his wife Cindy while attending OSU and has been married for 39 years. They have two sons, Jason, 34, and Michael, 30, who received his master's degree from OSU. Reilley has two daughters-in-law, Keri and May, and a granddaughter, Catherine. Reilley and his wife split their time between their homes in Oklahoma City and Naples, Florida.
"I am very humbled to be honored as one of the 100 for 100," said Reilley. "There have been many great people who have graduated from OSU's College of Business and it is a unique honor to be recognized as part of this 100-year celebration."