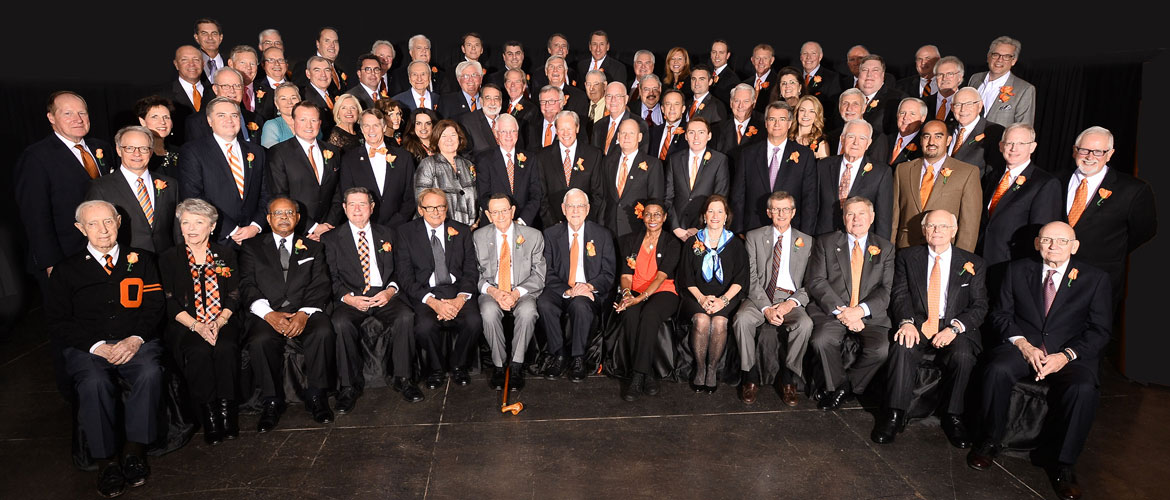 Don Brattain makes 'Spears School Tributes: 100 For 100' list
Saturday, November 1, 2014
Management (1962)
As an underclassman, Don Brattain sat in the office of the dean at Oklahoma State University's College of Business contemplating his options. This one decision — from one discussion with Dean Eugene Swearingen – would change the trajectory of his entire career and possibly his family's future.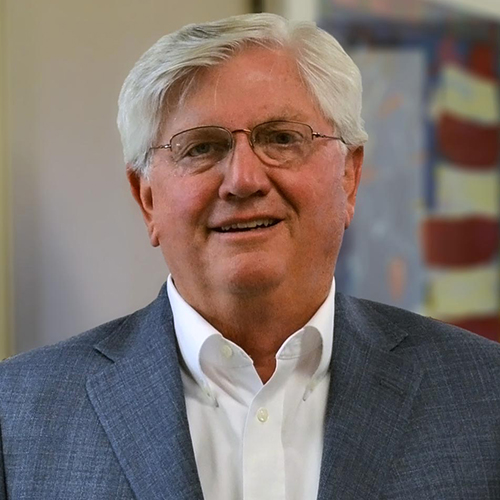 The Ponca City, Oklahoma, native said OSU was the natural college of choice with the Stillwater campus being within 40 miles from his hometown.
He had married right out of high school so he and his wife stayed in Ponca City while he commuted to Stillwater. He drove 80 miles every day to take classes from the College of Business while working at the local paint store.
When the couple's first son, Kurt was born with a cleft palate, the young father felt he had no choice but to leave school to help take care of his child. He met with Swearingen to inform him about what he was contemplating. The dean, who also had a nephew that was born with a cleft palate, convinced Brattain to stay at OSU.
"He said, 'It will be tough but getting an education is the best thing you can do for your family in the long run.' That discussion with Dean Swearingen had a profound impact on me," said Brattain.
Brattain decided to continue his education while simultaneously taking the best care of their son who grew up to become a medical doctor.
"When I think back on the influence of my upbringing and the guidance I received from OSU, a voice telling me to always stay the course and have a good work ethic and good things will happen — it's something that has stayed with me my entire career," said Brattain, who applied that work ethic to his studies, making the Dean's List.
After OSU, Brattain moved to Littleton, Colorado, to work as an administrator in the research center of Marathon Oil Company. He also completed the Stanford University Executive Program, in Palo Alto, California. By the age of 28, he was working as a Vice President of Store Operations for Target, based in Minneapolis, Minnesota.
In 1975, he became the Vice President of Human Resources at The Toro Company and was later promoted to the Senior Vice President of all administration, responsible for human resources, legal, public relations, MIS, and mergers and acquisitions. During his time there he purchased Barefoot Grass, a home service business that was a division of Toro. In nine years, he and his team increased the company's value from $3 million to $60 million when it was sold in 2000.
In 1981, he launched Brattain & Associates, a private investment company located in Minneapolis, where he resides in his current role as President.
Brattain severs on several private company boards in the medical and software industries. He is the Chairman of Geissler Technologies, a livestock imaging and identification products company. He also serves as Director and Audit Committee Chair on the board of Tyler Technologies, chaired by John Yeaman, a former OSU College of Business classmate and 100 For 100 honoree.
Over the course of his career, Brattain has taken five companies public, enjoying his career as an entrepreneurship but keeping a balanced lifestyle.
In 1994 he founded the Jane Brattain Breast Cancer Center, a specialty provider for diagnosis and treatment of breast cancer, in honor of his wife who is a breast cancer survivor.
Today, he keeps close ties with OSU, making a few trips every year to campus as a season-ticket holder to the Cowboys football games. In 2001 he endowed a professorship in the OSU School of Entrepreneurship. "I've always felt indebted to OSU," Brattain said.
He was inducted in 2004 into the Spears School of Business Hall of Fame.
He and Jane reside in the Twin Cities area of Minnesota. He is proud of his five adult children who all have careers in the education and medical industries. He is especially proud to have one granddaughter start OSU's graduate speech-pathology program the fall of 2014.
"I feel fortunate, honored and humbled to be a part of the 100 For 100," he says. "What can I say? This is a very significant honor of which I never expected."