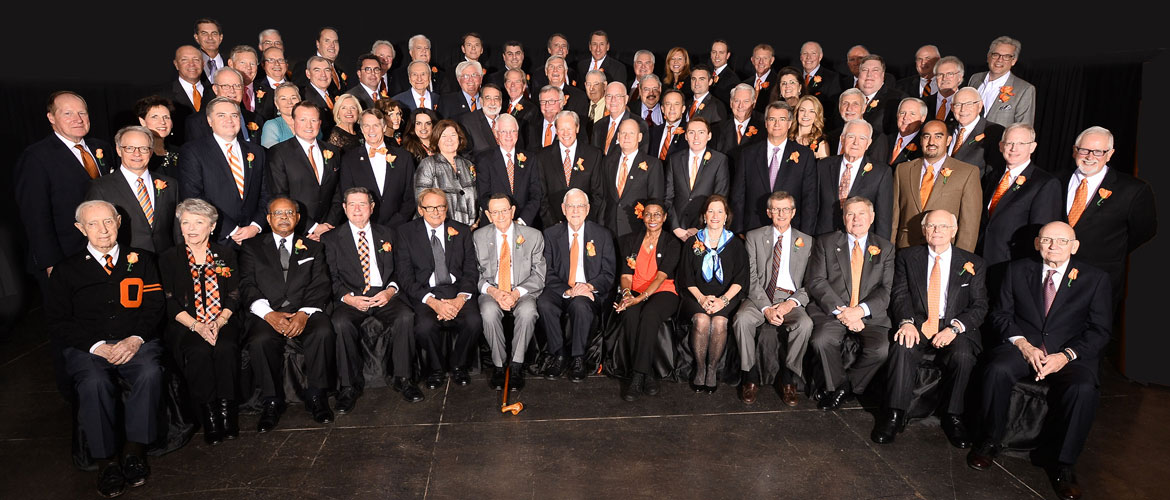 Don Nickles makes 'Spears School Tributes: 100 For 100' list
Saturday, November 1, 2014
Business Administration (1971)
Don Nickles successful career actually began during his days at Oklahoma State University. The Ponca City, Oklahoma, native earned his bachelor's degree in business administration from OSU's business school in 1971.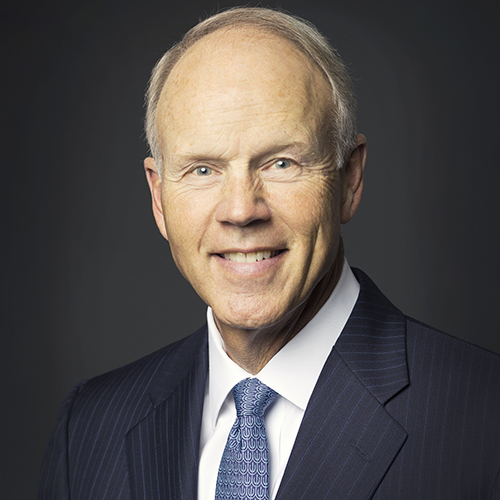 He had a great experience at OSU and the business school had a positive impact on him. He joined Beta Theta Pi fraternity and made lifelong friends. He also married his childhood sweetheart, Linda Morrison.
The couple worked for a few months with Bill and Sons Janitor Service before starting their own business, Don Nickles Professional Cleaning Service, which was later sold to a fellow OSU student, Ron Ward. They employed several people and he describes it as "a very educational and rewarding experience."
Nickles is currently Chairman and CEO of The Nickles Group LLC, which is a consulting and business venture firm in Washington, D.C. He supervises the firm's government relations and consulting practices, and he oversees the management of business development and client issues.
He was elected to represent Oklahoma in the United States Senate from 1980 to 2005 where he held numerous leadership positions, including Assistant Republican Leader and Chairman of the Senate Budget Committee. Nickles became the first Oklahoman ever elected to a fourth term. He rose through the ranks to chair the National Republication Senatorial Committee, and also chaired the Republican Policy Committee.
In 2003, Nickles became chair of the Budget Committee, the first Oklahoman to lead that body. He was elected Republican majority whip in 1996, the second-ranking party member in that chamber, retaining the post through 2003, the highest Senate leadership position ever held by an Oklahoman. He also served on the Energy and Natural Resources Committee and the Finance Committee.
Before serving in the U.S. Senate, Nickles served in the Oklahoma State Senate and worked for Nickles Machine Corp. in Ponca City, becoming Vice President and General Manager. Nickles also served in the National Guard.
Nickles has also served as a director of Chesapeake Energy and Valero Energy. He's a vice chair of the Executive Campaign Committee and a life member of the OSU Alumni Association.
He's received numerous honors and awards from OSU. These include induction into the Spears School of Business Hall of Fame and the OSU Alumni Association Hall of Fame. He's a recipient of the Distinguished Alumni Award, the Henry G. Bennett Distinguished Service Award, OSU Leadership Legacy and OSU Centennial Adv. Commission. Also, Edmon Low Library is the permanent home for his senatorial papers.
Nickles and his wife, Linda, currently reside in McLean, Virginia. They have four children: Jenny, Kim, Robyn and Don. Kim and Robyn are also graduates of OSU. They also have 12 grandchildren.
Nickles is appreciative to be recognized among the "Spears School Tributes: 100 for 100." "It is an honor to be associated with such a great group of talented and accomplished alums," he said.