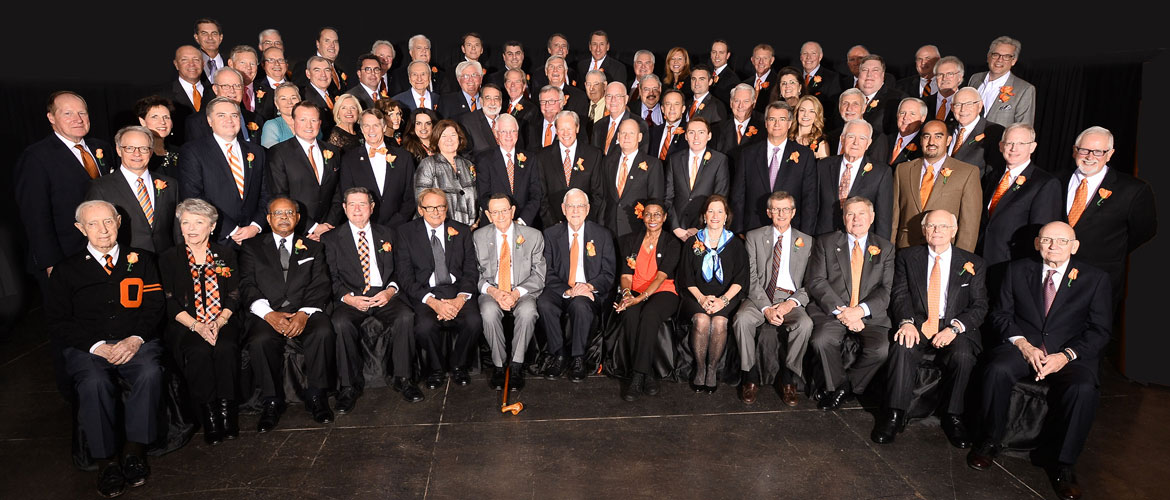 Duck-Woo Nam makes 'Spears School Tributes: 100 For 100' list
Saturday, November 1, 2014
Economics, Master's (1960)
Economics, Ph.D. (1961)
Duck-Woo Nam will forever be linked with a pair of other impressive Oklahoma State University business school graduates as the first people to receive their doctoral degrees in economics from what was then the College of Business Administration. Nam and Dick Poole earned their degrees in 1961, and a year later Bob Sandmeyer received his doctoral degree.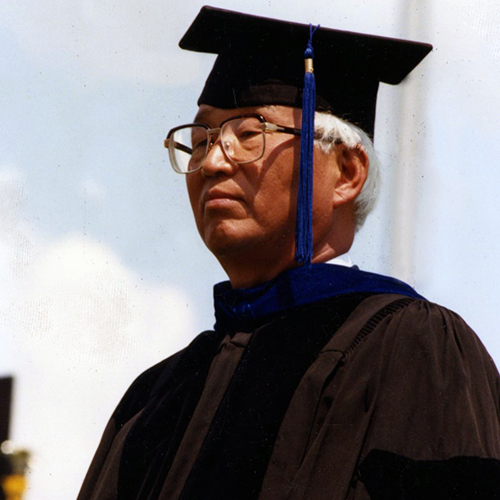 While both Poole (1965-72) and Sandmeyer (1977-94) would eventually become deans of OSU's business school, Nam returned to his native Republic of Korea (South Korea) to have a distinguished career.
Before attending OSU, he earned a bachelor's degree from Kookmin University in 1950, and received a Master's of Arts degree in economics from Seoul National University in 1956. Nam then traveled to the United States, specifically Oklahoma State University, to earn a Master's of Science degree and his doctorate in economics.
Nam taught economics at Kookmin University and Sogang University before he was eventually named finance minister in 1969. He served as finance minister until 1974, overseeing the Republic of Korea's economic development, and then he served the country as deputy prime minister from 1974 to 1978.
In 1980, he was appointed prime minister of the Republic of Korea by then President Chun Doo-hwan. He served as prime minister until 1982.
He remained involved with many international economic organizations after he left government service. He served as chairman of the Korea International Trade Association, the Korean-United States Economic Council, the Korean Herald, and the Korean Traders Scholarship Foundation. Also, he served a member of the Board of Directors of the World Trade Centers Association, the Standing Committee of the Pacific Economic Cooperation Council, the Board of Governors of the East-West Center based in Honolulu, and the Korea-U.S. Wiseman's Council.
As recently as March 2013, Nam was in the public eye when he sat next to newly inaugurated South Korean President Park Geun-hye on the advisory council of elder statesmen.
He wrote and published nine books (five in Korean and four in English) on the history of economic thought and is widely regarded as the architect of economic recovery in the Republic of Korea.
Nam was a man of his word. As a matter of fact, his honesty and high ethical standards almost cost him his doctoral degree at OSU, according to the story in the "Business Administration: Centennial Histories Series" written by William M. Kincaid Jr.
Nam hired a student to make corrections on the final draft of his dissertation, but did not know that the Korean student could not type in English. The deadline for submitting his dissertation was nearing and an extension was not possible because of Nam's flight reservations to Korea. When the supervising professor did not receive the final draft, Nam explained that he was honor-bound to let the Korean student type it. The unnamed professor intervened, and despite Nam's protests he took the unfinished manuscript and had it completed within 24 hours. Nam would have sacrificed his degree to keep his word.
Nam was inducted into the Spears School of Business Hall of Fame in 1985. In 1987, he received the Henry G. Bennett Distinguished Service Award from OSU.
He died at the age of 89 on May 18, 2013.