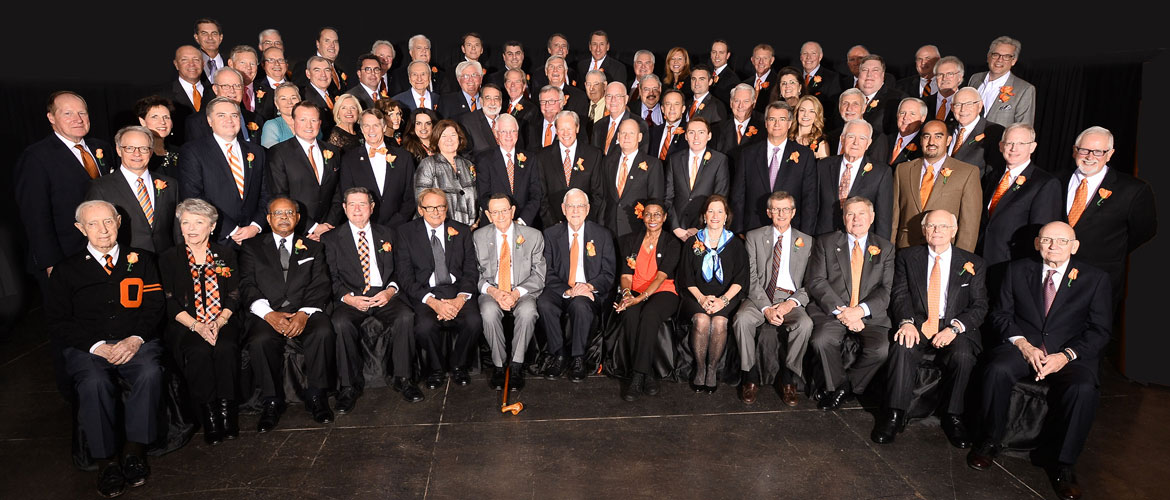 Ed Keller makes 'Spears School Tributes: 100 For 100' list
Saturday, November 1, 2014
Finance (1963)
Edward F. Keller was banking on joining coach Toby Greene's Oklahoma State University baseball team, living out his dream of playing collegiately and maybe even having enough success to get a chance to play professionally. While he enjoyed his time with the baseball program, baseball was not to be in his future.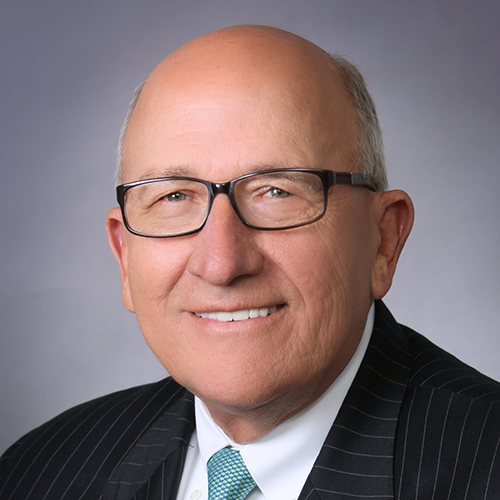 But Keller got much more from attending OSU, and graduating with a bachelor's degree in finance, than the opportunity to play baseball.
"It was a great experience but a challenging one for a boy from a small town," said Keller. "There were numerous opportunities to be involved in and a variety of extracurricular activities which certainly contributed to my personal growth and the development of many lifelong friends."
Keller's educational focus was on finance and he quickly realized that banking was a natural fit.
"I recall that I always seemed to have professors in the business school who seemed to care whether I succeeded. The business school staff was very encouraging, from Dean (Eugene) Swearingen on down. The advice and encouragement I received had a major impact on my professional life."
Numerous large banks were recruiting OSU business students in the early 1960s, and Keller was hired to begin what would be a long and illustrious banking career with First National Bank of Bartlesville.
Over the years, he has worked at numerous banks across the state, including management positions in Blackwell, Claremore, Oklahoma City and Tulsa. By 1978, he was executive vice president of First Oklahoma Bancorporation. He has also served as chairman and CEO of Bank IV, BankOne Oklahoma and most recently JPMorgan Chase Oklahoma, retiring from that position in 2006.
Keller says he has long believed that as a banker he should give back to the community, and he's done that by volunteering in numerous capacities. Previously he served on the board of Tulsa's Saint Francis Health System and has chaired the Oklahoma Bankers Association, Oklahoma State University Regents, Tulsa Boys Home Board of Directors, Metropolitan Tulsa Chamber of Commerce, OSU Spears School of Business Associates, and City of Tulsa-Rogers County Port Authority.
Also, he chaired the OSU-Tulsa Board of Trustees after realizing his dream of bringing a public-supported research university to Tulsa, for which he was named Tulsa's Citizen of the Year. His honors include being inducted into the Oklahoma Hall of Fame in 2010, the OSU Alumni Association Distinguished Alumnus Award, induction into the OSU Hall of Fame, induction into the Spears School Hall of Fame, and the Tulsa Education Foundation's Leadership in Education Award.
"I've always thought that banking was a quasi-public institution, and if that was your profession you were indebted to the community by giving back," Keller said. "I believe if I was going to make a living in banking then I owed a tremendous debt to the community that was supporting us. It's something I've believed from the day I started until now, almost 50 years in the business.
"I always thought the banker had some special responsibility to reinvest both his time and resources of the institution in that community. I still do," says Keller, who was recognized in Tulsa People's "25 Tulsans Who Shaped Our City" in 2011.
Keller and his wife, Marilyn, are proud that all four of their children — Kyle, Griff, Courtney and Elizabeth — all attended OSU, and three of them married OSU graduates.
He is looking forward to participating in many of the events surrounding the Spears School's 100th anniversary, and is proud to be among those selected for the "Spears School Tributes: 100 For 100."
"Shocked! Flattered! It must be a mistake! I can think of many former OSU graduates who accomplished so much more. I sure hope they are also being recognized," he said.