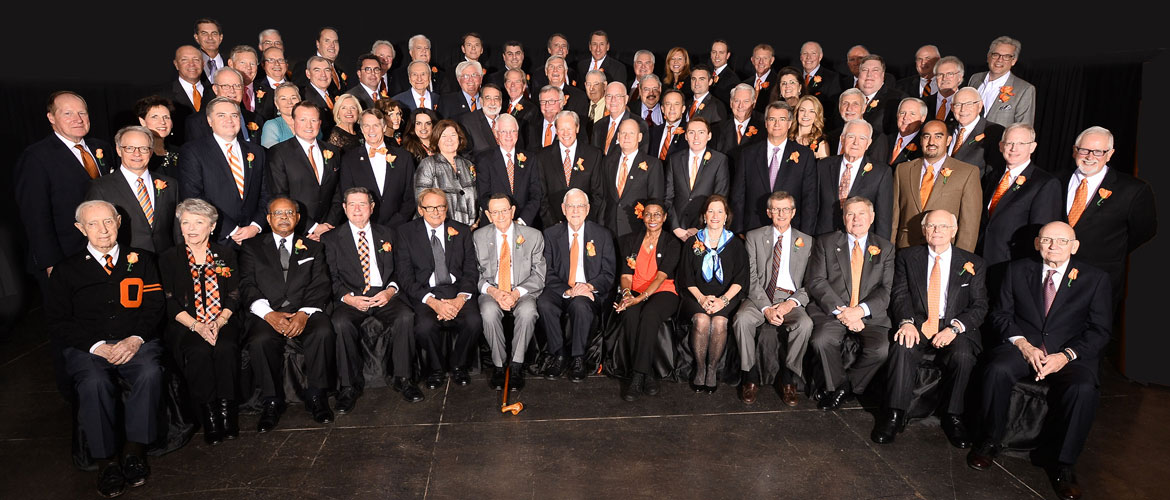 Eddy R. Ditzler makes 'Spears School Tributes: 100 For 100' list
Saturday, November 1, 2014
Accounting (1978)
Master's in Accounting (1981)
Eddy R. Ditzler truly treasures the impact Oklahoma State University has made on his life. The Henryetta, Oklahoma, native earned his bachelor's degree in accounting in 1978 and his master's degree in accounting in 1981 from OSU's business school.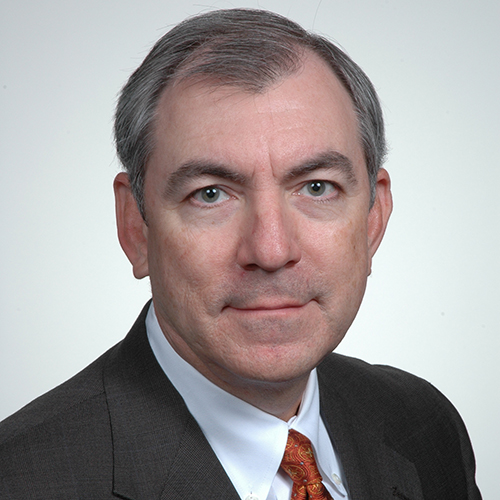 Ditzler cherishes the memories he made during his days at OSU. "My time at OSU was a wonderful and memorable experience that impacted my life," he says.
He recalls being on his own for the first time in his life and learning to be a responsible adult. Making friendships that have lasted a lifetime, including friendships with professors, that have been cultivated over many years following his time at OSU are another thing that he holds dear. He also developed an undying loyalty to OSU and to the Cowboy and Cowgirl athletic teams. While in college he attended every home football game and remembers fondly the 31-24 victory over the University of Oklahoma in Norman in 1976.
Ditzler credits the business school for his success. He remembers having challenging professors and courses, especially in the School of Accounting. The talented professors and the challenging courses helped prepare him for the CPA exam and for a meaningful career in public accounting.
Being from a small town and coming from a blue-collar family, the business school gave him his first view into the business world. He remembers the plaques in the classrooms that recognized national public accounting firms for their involvement with OSU.
"The business school, Beta Alpha Psi, my professors and the direct involvement in the business school by the national public accounting firms gave me great insight into the world of public accounting," Ditzler said. "These factors drove my desire to be a partner in a national public accounting firm."
Ditzler joined Grant Thornton LLP in Oklahoma City (then Alexander Grant & Company) in 1978 upon graduation and became a CPA in 1979. He rejoined Grant Thornton in 1981 after earning his master's degree. He spent most of his career in the Oklahoma City office of Grant Thornton and spent three years (1987 to 1990) in the Dallas office.
In the early 2000s, he joined the Grant Thornton Professional Standards Group on shared time basis (i.e., also maintained directed client service responsibilities). In 2011, he became Grant Thornton's National Professional Practice Director (NPPD) for the Central Region, the position he still holds today.
As NPPD for the Central Region, he supports audit teams by providing technical support on accounting, auditing and regulatory matters. He also directly consults with audit teams and client management to provide timely resolution of technical accounting and auditing issues. Offices within his region include Dallas, Denver, Houston, Kansas City, Oklahoma City, St. Louis, Tulsa and Wichita.
Ditzler is also a member of the Audit Committee for the Oklahoma City Community Foundation, the Spears School of Business United Advisory Board, and the School of Accounting Advisory Board. He was honored as a School of Accounting Distinguished Alumni in 2004.
He and his wife of 29 years, Deniece, currently live in Edmond, Oklahoma. The couple share a love for OSU.
"Deniece has been a wonderful supporter of my career over these 29 years while at the same time actively pursuing her career as a paralegal," he said. "She bleeds orange and is an avid supporter of OSU athletics and OSU in general."
Ditzler is appreciative to be recognized in the "Spears School Tributes: 100 for 100" as well as the other opportunities OSU has granted him.
"The business school, OSU and OSU athletics have been a very important part of my life, while at OSU in the late 1970s and through today," Ditzler said. "I am certain I would not be where I am today without the great education, work ethic and overall experience I received while at OSU. Through OSU and related activities, I have met many great friends and great people. Because of these factors, I have always believed it is important to give back to OSU. My blood is orange and I love OSU, so to have this honor bestowed upon me is humbling. I am extremely proud of OSU and I am honored to be recognized in this manner. I will remain forever 'Loyal and True.'"