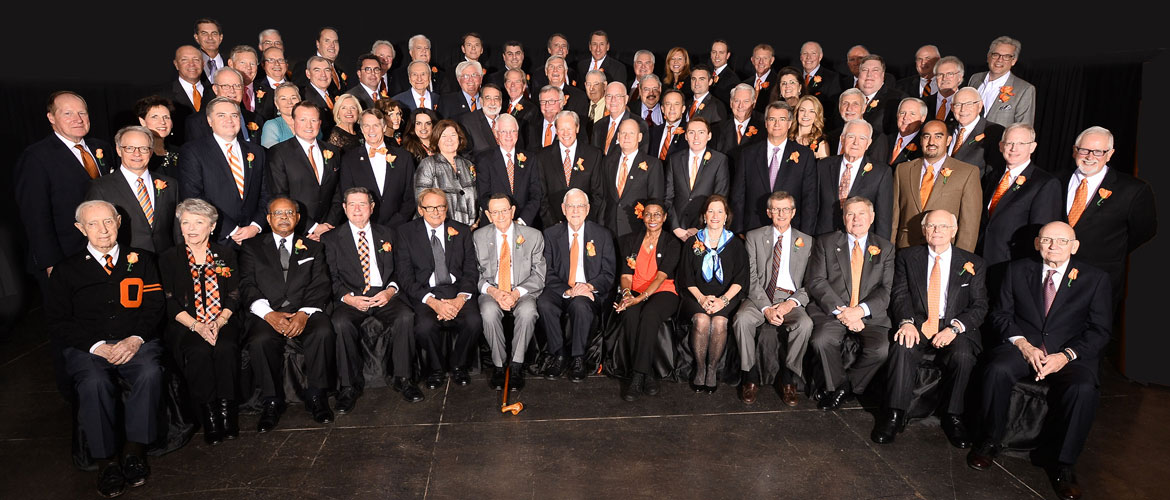 Frank Fairbanks makes 'Spears School Tributes: 100 For 100' list
Saturday, November 1, 2014
Finance (2005)
Accounting, MS (2005)
Whether it's helping a professional athlete transition from their big league career to their post career aspirations, or assisting a business owner protect and maximize their personal wealth, Frank Fairbanks enjoys guiding clients through life's financial decisions both big and small.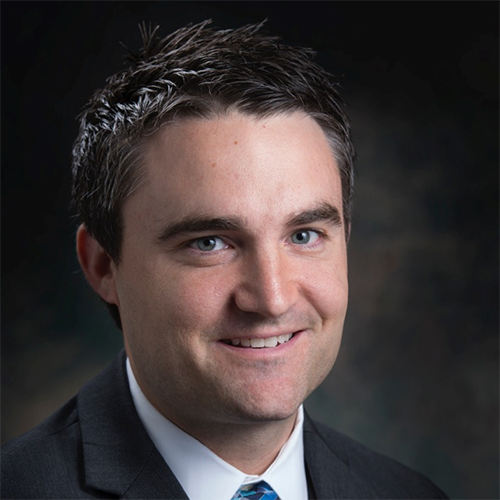 The 2005 Oklahoma State University graduate is a financial advisor who provides direction for many of the most well-known athletes in the world, including elite football players, baseball players, basketball players, and golfers. As a Director in the Financial Planning Department at Robertson, Griege & Thoele (RGT), a wealth-management firm in Dallas with approximately 300 clients, Fairbanks specializes in the firm's sports practice.
It all started at the Spears School of Business, where Fairbanks earned a bachelor's degree in finance and a master's in accounting. The Stillwater native parlayed an internship prior to his senior year at OSU into a full-time job with Ernst & Young, working primarily in oil and gas and financial services out of the Oklahoma City office before transferring to Dallas.
"That was a great start with a talented group of people," Fairbanks said, "But not necessarily where I saw myself long term. I have always been interested in personal finance and wealth management, but without the conflicts of interest often found on Wall Street."
That's when fellow OSU classmate Joanna Jadlow, the daughter of now retired Spears School professors Joe and Janice Jadlow, told him of an opportunity at RGT. The group was seeking someone to lead the agency's thriving sports practice, and who better than Fairbanks.
"It immediately caught my attention being a guy who enjoys sports and at a time I was looking for the right opportunity to transition into financial planning," he said. "It allowed me to combine two things I'm genuinely passionate about, financial education and athletics. Joining RGT was an easy decision, and it's been confirmed over the years."
Fairbanks has spent the past seven years working with high-profile athletes, assisting them in making some of the most important decisions of their lives. He adds structure and stability in many areas of their lives, including setting up budgets, analyzing real estate transactions, advising on investments, tax planning, and consulting on big ticket purchases.
RGT is in a position where it can be selective of its clients both in the sports world and with their more traditional clients. Their sports division only works with top level athletes (clients include eight overall No. 1 draft picks and more than 60 players who have been drafted in the first three rounds of their respective sport's draft) whose names are among the most recognizable by sports fans. The majority of the firm's clients however are highly successful entrepreneurs, wealthy families, and business executives.
"We're fortunate in that we work with clients that want to be very involved," said Fairbanks. "We won't allow them to just pass the buck, and allow us to make the decision for them. We want to coach them up and ultimately have them to make educated decisions between reasonable, vetted alternatives."
At 32 years old, Fairbanks isn't much older than many of the athletes he deals with on a regular basis.
"I'm in a bit of a unique position being just a few years older than they are. I'm not the old guy that has become out of touch, and I can still relate to what video games they're talking about which is usually Call of Duty. Fortunately our long time managing director Joe Nolan entrusted me to work directly with our clients early in my career. That allowed me to gain experience right out of the gate, and now that I'm a little bit older, several clients like to remind me that I'm not so young, and my gray hairs are starting to add up," he says.
Fairbanks has not had to deal with unfavorable headlines with his clients.
"Our clients defy that stereotype and the negative headlines you sometimes hear about. There are certainly a lot of good stories that I could share, such as walking guys through their first home purchase or a player calling to say he's ready to ask his girlfriend to marry him, and asking for advice on engagement and wedding rings. Many of our clients are extraordinarily charitable; we have a client who has assisted over 100 single parents with down payments on a home."
The bad news is that his cell phone can and often does ring at all hours of the day, and night.
"My cell phone is one of my wife's least favorite things on the planet. It sleeps next to me," he said. "The guys are pretty good about monitoring when they call but during the season they're busy all day, so if they have a question about something it could be 10 o'clock or midnight before they get a chance to call me. It's everything from what do you think about this investment deal my friend sent over, to what's the best way to structure some of my charitable ideas and events.
"I get a lot of satisfaction out of my work. A lot of what we do is educational, and it's always fun to see the light bulb come on. They start asking good questions, which leads to good decision-making. Instinctively, if you're not an expert in an area you may go on the defensive and be slow to react. As our clients get down the road and we're able to spend significant time with them they get secure, they become comfortable and they begin making good decisions," said Fairbanks, who is a Certified Public Account (CPA) and a Certified Financial Planner (CFP).
Fairbanks has many reasons for bleeding orange, not the least which is meeting his wife, Courtney, in an accounting class at OSU. He is an avid OSU Cowboys fan, often returning to Stillwater for football games, and has served on the board of the Dallas chapter of the OSU Alumni Association. Part of his daily routine involves bringing his morning smoothie to the office in one of his countless Eskimo Joe's cups.
Fairbanks is thrilled to be included in the "Spears School Tributes: 100 For 100."
"It's a huge honor. I can't overstate how much it means to be listed with these other tributes. It means a ton. I'm really looking forward to spending some time with them and learning from them, whether it is at the golf tournament in August or at some of the different 100th anniversary events," he said.