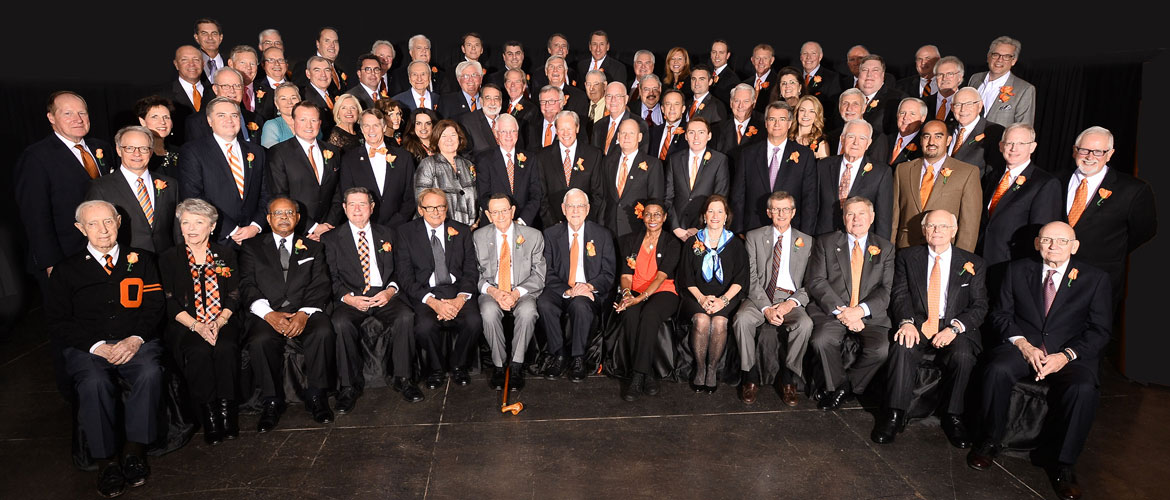 Garth Brooks makes 'Spears School Tributes: 100 For 100' list
Saturday, November 1, 2014
MBA (2011)
There was the normal excitement in the air on Friday night, May 6, 2011, as hundreds of Oklahoma State University graduate students were preparing to walk across the stage inside Gallagher-Iba Arena to receive their diplomas. But the graduates, their family members and friends were pleasantly surprised to see one famous Oklahoma native in attendance: Garth Brooks.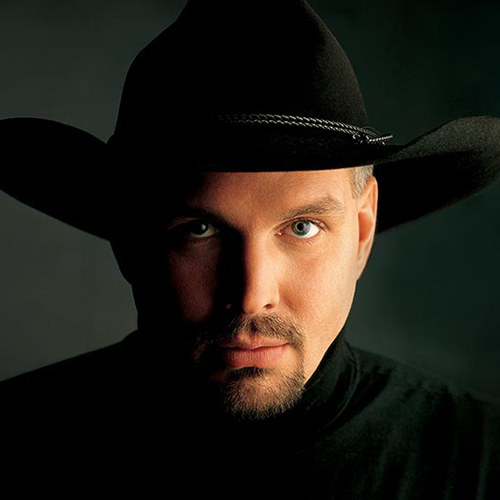 The international country music icon was dressed in a cap and gown like the other graduate students to participate in the OSU Graduate School Commencement ceremony, receiving his degree after completing work on his MBA from the Spears School of Business. His appearance at the ceremony was kept a secret but news spread quickly, and Brooks was more than accommodating throughout the evening, posing for photos with many of his fellow graduates.
Brooks received a bachelor's degree in advertising from OSU in 1984, and earned his MBA on the Friday evening in 2011 through the Spears School's nationally recognized distance learning program.
Brooks got his start in music by singing in bars and clubs while attending OSU. The Yukon, Oklahoma, native received a track scholarship to OSU, where he competed in the javelin.
In 1987, he moved to Nashville to try to make it in country music. With help from music manager Bob Doyle, Brooks eventually signed to Capitol Records. His early hits include "If Tomorrow Never Comes" and "The Dance."
"When we first started, I had one thing in mind, and that was to make folks back home proud," Brooks said. "I really felt like I was representing Yukon, Oklahoma, and more than anything, I wanted them to like what I did."
Although sales for Brooks's first album, Garth Brooks (1989), were strong, it would have been hard to predict the amazing success Brooks's releases would later achieve. His second effort, No Fences (1990), sold more than 700,000 copies in its first 10 days on the market.
His third, Ropin' the Wind (1991), racked in a record-breaking 4 million orders before its release and became the first album by a country singer to debut at No. 1 on the Billboard pop charts. The album also earned him a Grammy for Best Male Country Vocal Performance in 1992 as well as CMA Album of the Year.
His 1998 release, Garth Brooks Double Live, sold over one million copies in its first week of sales, breaking the previous record. To date, Brooks has sold more than 100 million albums in his career.
Brooks officially announced his retirement from recording and performing in 2000. He took a brief break from retirement in 2005 to perform for several charity causes. In 2009, he announced that he was coming out of retirement to do weekend performances at Encore Las Vegas on the Las Vegas Strip that lasted until late 2012. Brooks announced last year that he and his band are going on a world tour in 2014, beginning in late July in Dublin, Ireland.
Other than music, Brooks also has a passion for charity. He began the Teammates for Kids Foundation, which provides financial aid to charities for children. The organization breaks down into three categories spanning three sports: Touch 'Em All Foundation (baseball division), Top Shelf (hockey division) and Touchdown (football division).
He is also a fundraiser for various other charities, including a number of children's charities and famine relief. He performed at several benefit concerts for the victims of natural disasters, including the California wildfires, Hurricane Katrina and the Oklahoma tornadoes.
One of the top-selling country music artists of all time, Brooks has received several special honors in recent years. He was inducted into the Songwriters Hall of Fame in 2011. The following year, Brooks became a member of the Country Music Hall of Fame. George Strait and James Taylor were among the artists that honored Brooks at his induction ceremony.
He married fellow country singer Trisha Yearwood in 2005. He has three daughters from a previous marriage, Taylor Mayne Pearl, August Anna and Allie Colleen. They primarily reside on their ranch in Owasso, Oklahoma.
"I think my gift truly is I'm an average guy," Brooks said. "What I like, an average guy likes. It's that simple. The music that I love, I find that most guys around me love, too."
Brooks is truly an Oklahoma treasure. His extraordinary accomplishments, humble personality and generous spirit are what make him worthy to be recognized in the "Spears School Tributes: 100 For 100."