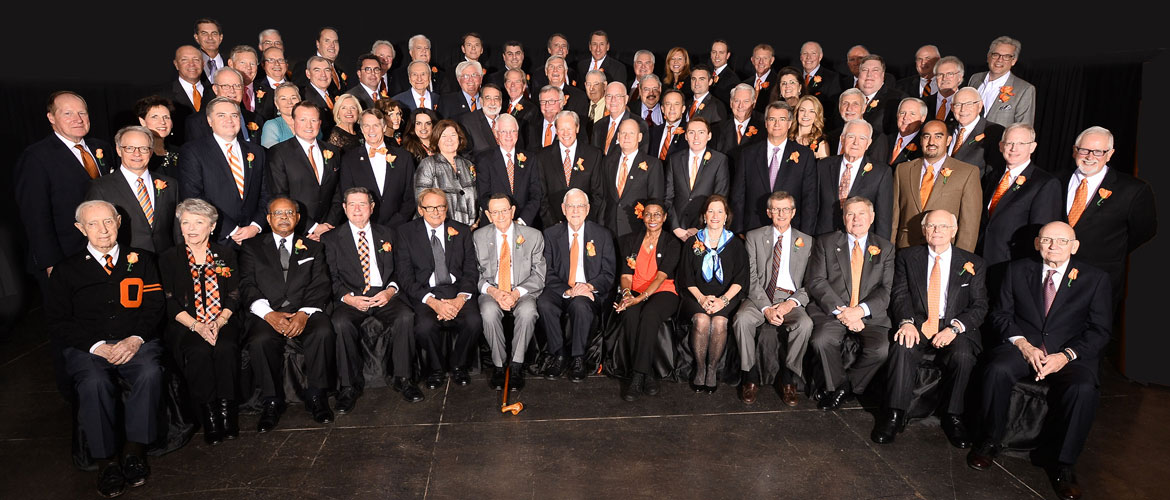 George Krull makes 'Spears School Tributes: 100 For 100' list
Saturday, November 1, 2014
Master's in Accounting (1966)
George W. Krull Jr. moved many times before arriving at Oklahoma State University to earn his master's degree in accounting from OSU's business school in 1966. Prior to moving to Stillwater, he lived in Ohio, Pennsylvania and Arkansas.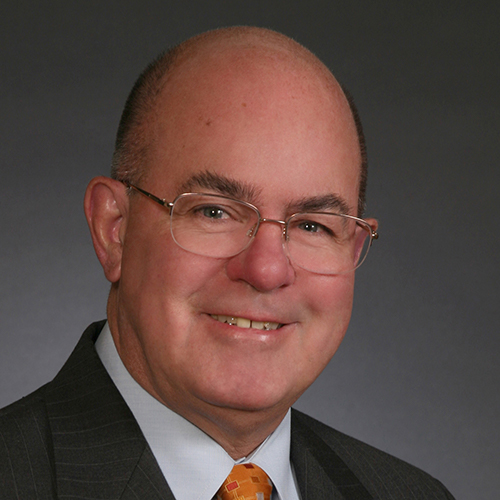 In March 1965, Wilton T. "Andy" Anderson recruited Krull to join the 1965-1966 master's in accounting program. He received his bachelor's degree in late August and immediately began the OSU master's program in the fall semester.
He had a graduate assistantship where he saw an outstanding teacher in action, Anderson, who in 1973 received the first ever American Accounting Association Outstanding Accounting Educator Award, the highest honor an accounting academic may earn. Anderson and his undergraduate mentor inspired and encouraged Krull to consider pursuing an academic career.
"If I remember correctly, some seven of us subsequently continued for doctoral degrees and for some part of our careers held university professorships," Krull said. "Andy whetted our appetites by providing opportunities to teach Principles of Accounting classes and to interact with practicing accountants. While I was inducted into the Beta Alpha Psi chapter at my undergraduate school, I remained active with Oklahoma State's Chi chapter and was inducted into Beta Gamma Sigma."
The mentoring, challenging faculty and his student colleagues that were present at OSU's business school provided him with personal and professional friendships that continue some 50 years later. He served as an accounting instructor with an office in room 202 when the new Business Building opened in 1966. The total experience had a significant impact on his educational and professional pursuits.
Krull graduated with undergraduate, master's and doctoral degrees from Ohio State University, Oklahoma State University and Michigan State University, respectively. He is an outstanding accounting alumnus of Ohio State and Oklahoma State and was recently named an honorary alumnus of Northern Illinois University.
Krull served as a Partner in the Executive Office of Grant Thornton LLP where he worked with the implementation of the firm's automated audit and control software, and he was the firm's Chief Learning Officer. He is actively retired.
In his retirement, Krull remains active with the academic and professional accounting communities. He continues as a trustee and immediate Past-President of the AICPA's Foundation and is a member of the AICPA's National Commission on Diversity and Inclusion. He is one of four founding members of the Sponsoring Group of the Pathways Commission.
Krull was recently a member of the AACSB International's Blue Ribbon Committee on Accreditation Quality and continues his service on that organization's Accounting Accreditation Committee.
He recently received for the second time the Federation of Schools of Accountancy's Practitioner Service Award for his continuing contributions to the accounting academy and education since his retirement.
He serves on several university business and accountancy advisory boards, including OSU's School of Accounting and Northern Illinois University's Accountancy Executive Advisory Committee. He also serves as a Board Member and Chair of the Audit Committee of a global non-profit health organization.
Krull and his wife, Nancy, currently reside in Wheaton, Illinois, and Leesburg, Florida. They have three grown children, Wendy, Michael and Sara, and 10 grandchildren.
Krull is appreciative to be named one of the "Spears School Tributes: 100 for 100."
"When I received the notice from Dean (Ken) Eastman, I was overwhelmed," he said. "The honor is a shared one among my immediate family members and my colleagues over the years. Dr. Anderson taught his students and colleagues many lessons about what it means to consider oneself a professional. One lesson is that there is no greater reward than helping others succeed. I have tried to achieve that lesson every day. So the honor to be included as one of 100 recipients hopefully demonstrates that individuals who take the time to inspire, cajole and challenge aspiring professionals do make a difference and their efforts are most appreciated."