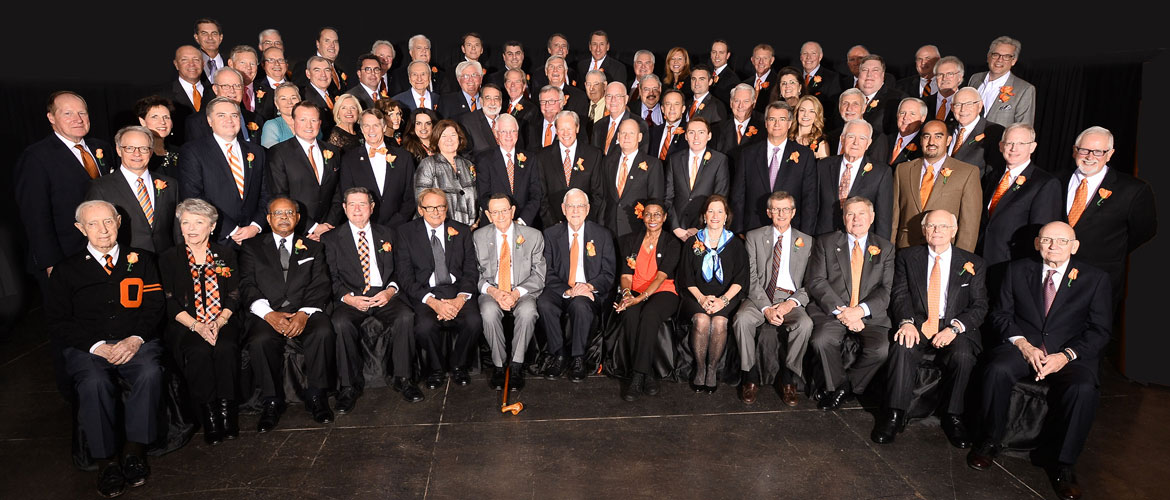 Griff Jones makes 'Spears School Tributes: 100 For 100' list
Saturday, November 1, 2014
Finance (1991)
Griff Jones graduated from the College of Business at Oklahoma State University in 1991 with a bachelor's degree in finance.
Today, he is President and Chief Executive Officer of Twin Eagle Resource Management, a energy commodity marketing and midstream company with headquarters in Houston.
Jones has spent the entirety of his career in the energy business dedicated primarily to the development of North American physical energy marketing businesses.
The Tulsa native joined Natural Gas Clearing House Corp. shortly after graduating from OSU. The company was later renamed Dynegy, where Jones was named senior vice president and led a number of initiatives within the company's wholesale power and natural gas business.
In 2003, he joined business partner Chuck Watson (economics graduate from OSU) in founding Eagle Energy Partners, and four years later the highly successful business was sold to Lehman Brothers. Griff successfully led a spin-off of Eagle to a subsidiary of Electricite de France in November 2008. As Eagle changed its name to EDF Trading North America, Griff continued to serve as the Chief Executive Officer of the entity until his departure in May 2010.
Later in 2010, Jones and Watson partnered again to create Twin Eagle Resource Management, LLC, where Jones serves as President and CEO. Twin Eagle currently has 150 employees and has offices in Canada, Colorado, Wisconsin, Illinois, Michigan, Wyoming and Texas.
Jones is also very active in charitable organizations. This includes leadership positions in TOMAGWA Healthcare Ministry and the Fellowship of Christian Athletes. In the past he served as Trustee of the Oklahoma State University Foundation and is a member of Young Presidents Organization.
Among his awards and honors Jones, was proud to be inducted into the Oklahoma State University Spears School of Business Hall of Fame in 2013.
"I chose OSU because I had no choice. My dad (Ed Keller) made me do it," Jones said.
He admits that his college choice had been made for him years earlier since his dad once played baseball for the Cowboys and Keller also served at one time as chairman of the OSU Board of Regents.
"I had friends who planned to go to OU and other places. Dad said you can go anywhere you want but you have to go work it out with the Bursar's office at Oklahoma State because that's where the check is going to go," Jones said.
During his days at OSU, Griff was a member of Signma Nu, selected as a Top 10 Freshman, Top 10 Senior in the business college, President of Business Student Council, and various student government positions.
Griff and his wife, Mindi (a 1991 OSU elementary education graduate) reside in Houston with their two children, Kennedy, 17, and Kale, 15.
"I have been very fortunate to accomplish a few things in my career, so I feel extremely honored and humbled to be mentioned in the same breath as the Spears School Tributes: 100 For 100 honorees," Jones said.