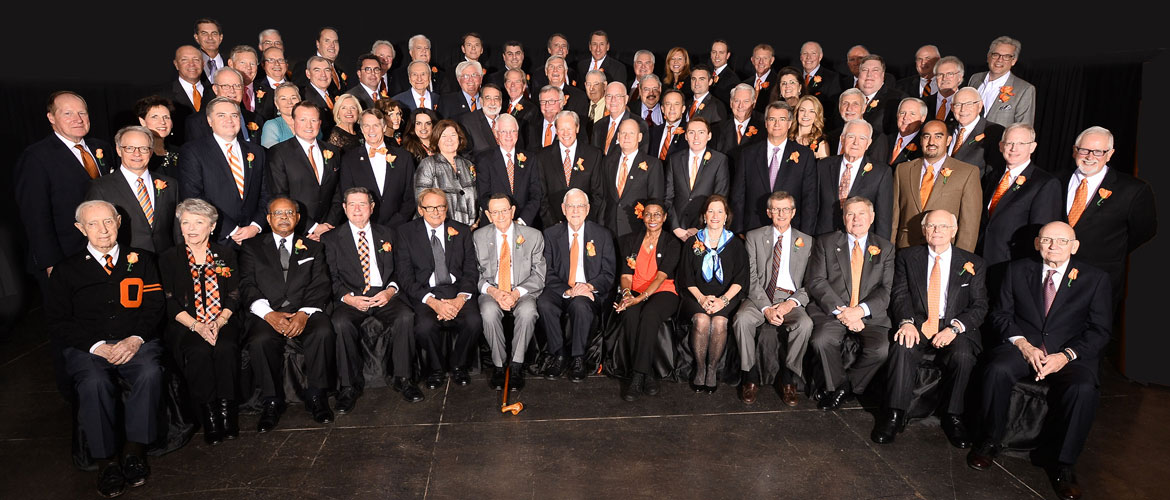 Ike Glass makes 'Spears School Tributes: 100 For 100' list
Saturday, November 1, 2014
Management (1952)
Marlin "Ike" Glass, Jr. is a patriot, entrepreneur and successful businessman. He learned a strong work ethic from his father while participating in the family-owned trucking business as a young man. Glass is now Chief Executive Officer of Glass Operating Group and has turned it into a large enterprise that operates throughout the Midwest.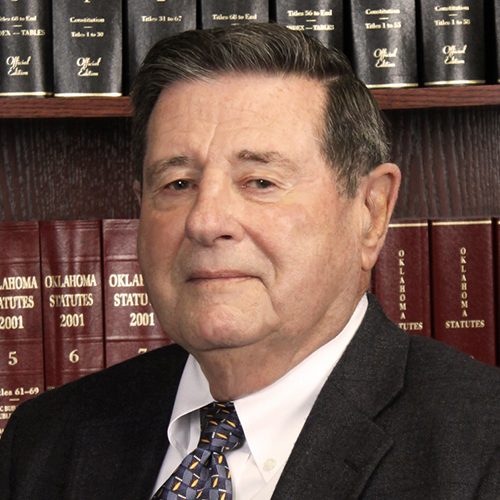 Immediately after high school, the Newkirk, Oklahoma, native joined the U.S. Navy, serving in the Korean conflict. After four years of service, Glass returned to Oklahoma to attend Oklahoma State University, where he met and married Marybeth Burnsteter.
In 1952, Glass graduated from OSU's Division of Commerce with a bachelor's degree in management.
Glass is most highly thought of for his efforts to make higher education and post-secondary education available to all children and citizens of our state. He has financially supported multiple scholarship programs and given encouragement and financial assistance to many your people, enabling them to purse a higher educations.
In 1997, Glass served as president of the OSU Alumni Association. In 1998, he was inducted into the Spears School of Business Hall of Fame. He has also been inducted into the Oklahoma Heritage Association Hall of Fame.
Gov. Frank Keating appointed Glass to the Oklahoma State Regents for Higher Education for a nine-year term in 1997. In 2007, he was reappointed to the position by Gov. Brad Henry.
Glass served as president of the Oklahoma Transportation Center, vice-chair of the Governors Conference on Small Business, president of the Oklahoma Trucking Association and chairman of the State Chamber of Commerce. He is the past-president of the Newkirk School Board and has been inducted into the school's Hall of Fame.
Currently, Glass also serves on the boards of the Oklahoma Heritage Association, the Marland Children's Home and RCB Bank and Trust. He is a member of the American Legion, Navy League, Disabled American Veterans and Veterans of Foreign Wars.
"This (Spears School Tributes: 100 For 100) recognition is very humbling," Glass said. "What an honor to be a part of such an outstanding group of OSU Business School alumnus."
Glass and his wife, Marybeth, reside in Newkirk. Their children: Rob Glass, who is assistant athletic director for strength and conditioning in OSU athletics, and Jennifer Johnson, who resides in Washington, D.C., are both OSU graduates.