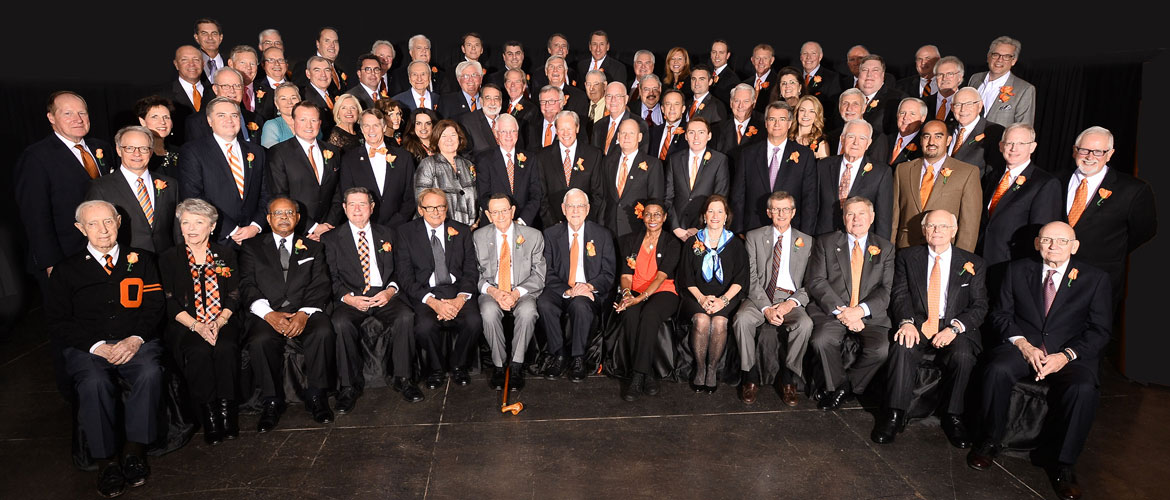 James C. McElroy makes 'Spears School Tributes: 100 For 100' list
Saturday, November 1, 2014
Administrative Sciences, Ph.D. (1979)
James C. McElroy is the Raisbeck Business Professor and University Professor of Management at Iowa State University in Ames, Iowa.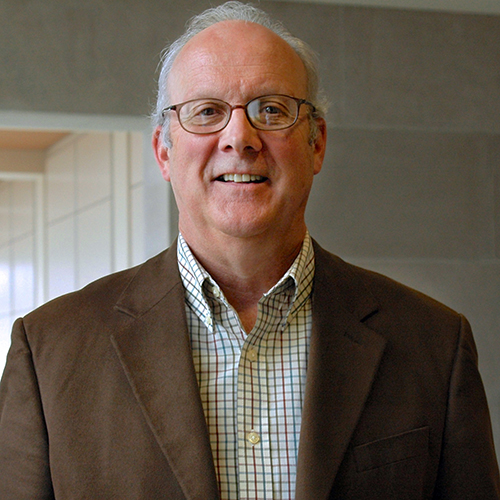 Originally from Jamestown, North Dakota, McElroy received a bachelor's in business administration from Jamestown College in 1971 and an MBA from the University of South Dakota in 1972 before earning his Ph.D. in administration sciences from Oklahoma State University's College of Business Administration in 1979.
McElroy was teaching at the University of Wisconsin-Superior after earning his MBA when two of his colleagues left there to go to OSU. Dennis Mott was hired as a faculty member in business communications at OSU, where he still resides, and Larry Wall became a doctoral student at OSU, earning his Ph.D. in 1978.
"My wife and I went to Stillwater to visit them, met with faculty, and felt it was a good fit," McElroy said.
During his time at OSU, McElroy was nominated by the OSU Alumni Association for the Outstanding Graduate Student Award in 1979 and was selected to attend the Doctoral Student Consortium sponsored by the Organization Theory Division of the Academy of Management in 1978.
"The business school had a tremendous affect on me," McElroy said. "When I was at OSU, it was like the perfect storm in terms of the faculty who were teaching there at the time. H. Kirk Downey, R. Dennis Middlemist, Michael Hitt, R. Duane Ireland, Charles 'Bob' Greer were the staff in the Department of Management and they were and are extremely renowned faculty in the management discipline."
Downey and Middlemist, in particular, taught him to ask interesting research questions and their guidance formed the basis of his successful career at Iowa State University.
"They were all great role models and influenced how I approach my research, my profession and how I interact with and treat my own students," said McElroy, adding that he had the pleasure of taking economics from some of the best professors, notably Richard Leftwich and Ansel Sharp.
After he graduated from OSU's Ph.D. program, McElroy joined the faculty at Iowa State and has been a fixture in the business school over the years. He progressed through the academic ranks and has also held a number of administrative positions, including Director of the Industrial Relations Center, Chair of the Departments of Management, Marketing, and Transportation/Logistics — managing them all at the same time. He has also served as the Associate Dean of the College of Business.
After his stint as associate dean, he realized that his heart was not in administration but rather in research and teaching so he return to the faculty full time in 2004, and he remains active in these roles.
McElroy has published nearly 80 refereed journal articles in a variety of journals including The Academy of Management Journal, Academy of Management Review, Journal of Applied Psychology, Organizational Behavior and Human Decision Processes, Journal of Management, MIS Quarterly, Journal of Marketing, Human Relations, Journal of Organizational Behavior, Journal of Occupational Behavior, and Journal of Vocational Behavior, among others. Throughout his extensive career, he has also served on the editorial boards of several journals, including the Journal of Management and Journal of Vocational Behavior.
McElroy has received a number of recognitions from Iowa State University, including being awarded the title of University Professor and the Raisbeck Professor of Business. He has also been the recipient of the ISU Faculty Citation Award, granted by the ISU Alumni Association (1995), the ISU University Outstanding Teacher Award (1984) and the Legislative Teaching Award (1989). He is proud to have had the honor of teaching new Spears School of Business Dean Ken Eastman, and serving on his master's committee.
McElroy and his wife, Dionne, have been married for 42 years and have three daughters, Emily McElroy, Heidi Sandate (Andres) and Julie Seery (Rob). They have one granddaughter, Frankie Sandate, and another Sandate child on the way.
McElroy is honored to be recognized as a "Spears School Tributes: 100 For 100."
"I am extremely proud of receiving this distinction. My academic training at Oklahoma State University prepared me to take advantage of the opportunities provided to me by Iowa State University," said McElroy. "As I approach the end of a very successful career in academia, being recognized by Oklahoma State as someone who has made that institution proud kind of brings me back full circle to where I started."