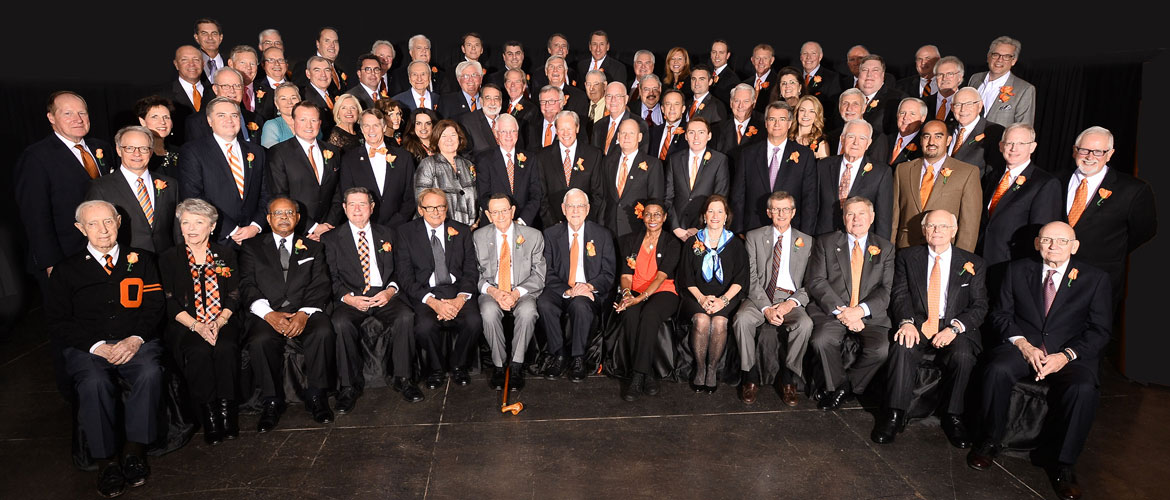 James M. Parker makes 'Spears School Tributes: 100 For 100' list
Saturday, November 1, 2014
Accounting (1964)
James M. Parker has many fond memories of his days at Oklahoma State University. The Ponca City, Oklahoma, native earned his bachelor's degree in accounting from OSU's School of Business in 1964 and then went on to earn his law degree. Both degrees opened doors for him in the legal and accounting professions.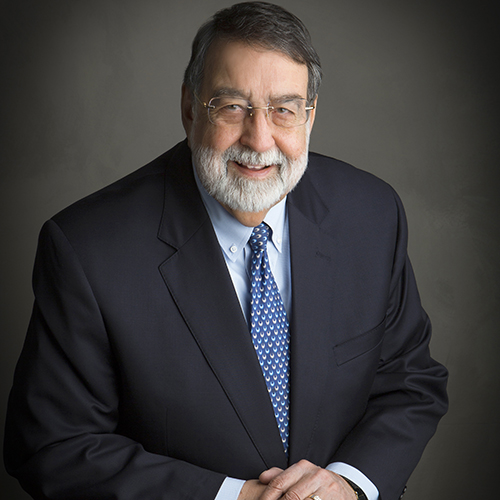 Family friend James A. McNeese, a lawyer in Ponca City and a founder of Sooner Life Insurance Company, was the one who recommended that Parker get his undergraduate degree in accounting. His degree is the foundation for his entire career as a tax lawyer.
When he enrolled at OSU, his brother Alfred L. Parker was earning his master's degree in economics. He met with Dean Eugene L. Swearingen and his brother in the dean's office. Together they listed the required courses for a combined degree program in accounting and law, with his first year of law school at the University of Oklahoma credited on both degrees. He was only asked two questions during the enrollment process: did he want to take philosophy or psychology and what history course was he going to take?
Parker hails from a great Greek family legacy. His grandfather, Dr. M.A. Beeson, founded the Kappa Sigma Fraternity chapter when he came to Stillwater as a professor in the College of Agriculture. His father, Robert A. Parker; his uncle, W. Malcolm Beeson; and two brothers, Alfred and Robert A. Parker Jr., were all members of the Gamma Psi chapter. He followed in their footsteps and pledged Kappa Sigma, which proved to be the right choice and he still cherishes the lifelong friendships that he established during that time.
Parker reflects on the many hours spent each fall building the Kappa Sigma float for the Homecoming parade and the fraternity dances. In order to pay for part of his education, Parker worked as a houseboy at the Zeta Tau Alpha sorority house. After graduation, he accepted a job with the Internal Revenue Service in Roswell, New Mexico, auditing individual and corporate tax returns. After two years as a revenue agent, he entered a private practice in Albuquerque with one of the four tax lawyers in the state.
As a lawyer, shareholder and director of Modrall Sperling Law Firm, the largest firm in New Mexico, he provides assistance to his clients in areas of federal taxation, estate planning and employee benefits. A large part of his practice is devoted to representation of family businesses and professional practice groups.
Parker is recognized as a Fellow of the American College of Tax Counsel and the American College of Trust and Estate, and a Charter Fellow of the American College of Employee Benefits Counsel. He was named Lawyer of the Year in Employee Benefits (ERISA) Law-Albuquerque in 2012 by Best Lawyers of America where he has been listed each year since 1993 in the areas of Corporate Law, Employee Benefits (ERISA) Law, Health Care Law, Mergers and Acquisitions Law, Tax Law and Trusts and Estates.
He is also listed in the Chambers USA America's Leading Lawyers for Business in corporate/commercial and employee benefits and compensation (2003-present), and Southwest Super Lawyers (2007-present).
Parker is a director and co-Vice President-Membership of the Small Business Council of American (SBCA). He received the SBCA Connie Murdoch Award for dedication and efforts on behalf of the organization. He co-founded the New Mexico Family Business Alliance, a non-profit organization, establishing a forum for family business to address issues that are unique to family businesses. It has become the Parker Center for Family Business at University of New Mexico's Anderson School of Management.
He and his wife, Linda, who reside in Corrales, New Mexico, recently co-chaired Chocolate Fantasy, a fundraiser for the New Mexico Museum of Natural History and Science. With more than 750 in attendance, the event generated more than $300,000 in revenue.
The couple is members of the Committee for the OSU Doel Reed Center for the Arts in Taos, New Mexico. The center extends OSU's reach into another state by offering programs characterized by synergistic, multidisciplinary approaches to teaching, research and outreach focusing on the Southwest. The Parkers have funded the renovation of Doel Reed's personal studio.
Parker also has a love for coaching baseball, and has done so for every year since 1978, except for one.
"It has been fun to see kids that I have coached go on to play college baseball," said Parker, who served as coach at Albuquerque Academy Middle School for the four years after spending the previous 13 as manager of the Albuquerque Academy High School summer program team. Current Cowboys pitcher Tyler Buffett pitched for Parker's middle school team.
Parker is gracious and stunned to be named as one of the Spears School 100 for 100 honorees.
"It is very humbling," Parker said. "Given the number of outstanding men and women who have graduated from the business school at OSU, it is very hard to understand why I was selected to be honored. It is important that I acknowledge that whatever I have accomplished in my professional career is the direct result of the foundation given to me by Dean Swearingen and the professors in the OSU Spears School of Business."