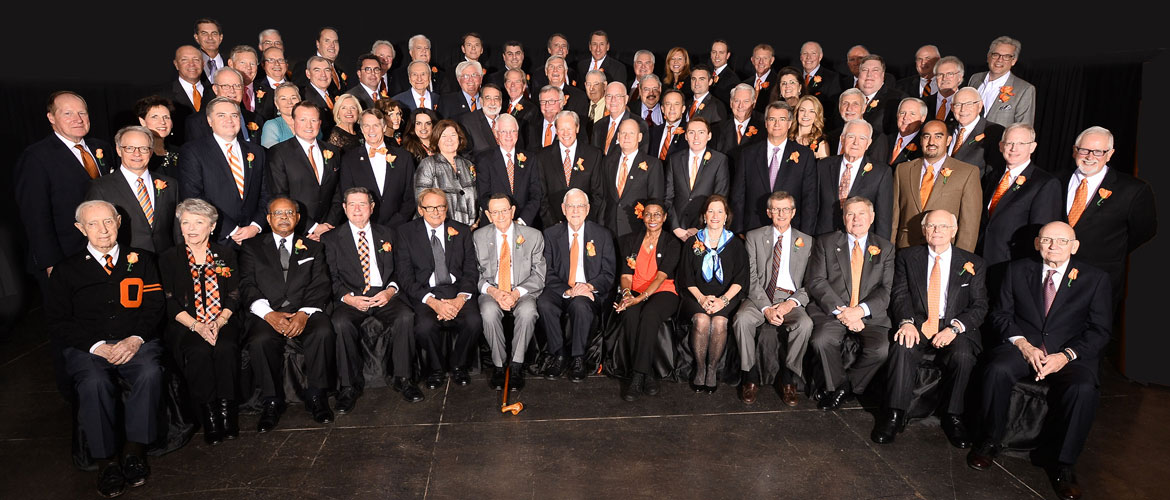 Jay Helm makes 'Spears School Tributes: 100 For 100' list
Saturday, November 1, 2014
Business Administration (1970)
If Jay Helm had gotten his way he never would have been given the opportunity to serve on the OSU/A&M Board of Regents for nearly 13 years. Or been an active member of the Board of Trustees for OSU-Tulsa from 1999 to 2013. Or served in any of the other leadership positions so instrumental to Oklahoma State University's success over the years.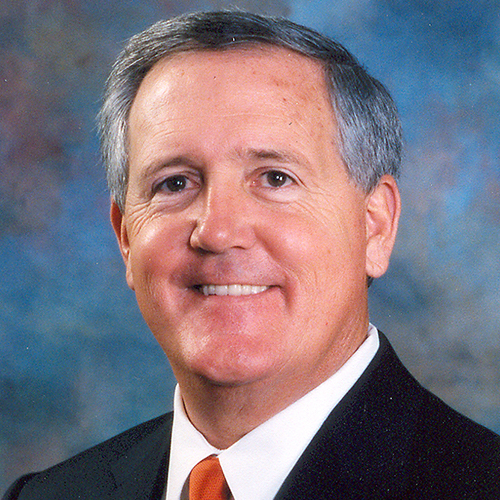 If the 18-year-old was as savvy a negotiator as he is now as the President and CEO of American Residential Group, Ltd., Helm's only recollection of OSU would have been from high school friends. When he was graduating from Edison High School in Tulsa, Helm tried to convince his parents to allow him to attend the University of Missouri. After all, he was born in St. Louis and grew up in Jefferson City, Missouri, before moving with his family to Tulsa while in high school.
His parents, Julius and Helen Helm, helped him make the decision to stay in Oklahoma, and that left only one choice.
"When I went over to OSU to visit it just felt like the right place, and it's always felt that way," he said.
He says his education from OSU's business school prepared him for the future.
"I can say the business school made a difference in my life and made a difference in how to approach business," said Helm, who was a member of the Sigma Chi fraternity, serving as Social Chairman and Rush Chairman, while going to school in Stillwater.
After receiving his bachelor's degree in business administration in 1970, Helm made the decision to attend law school. But he quickly realized he didn't want to be a lawyer and was hired by Tulsan Roger Hardesty of the Hardesty Company to manage his home-building division.
"I was able to take nearly everything that I learned in the College of Business and immediately apply it to my life and my job. I organized and charted a plan for the business," he said.
Helm was hired a few years later by Midland Mortgage (known now as MidFirst Bank), spending a couple of years in Oklahoma City before moving back to his hometown of Tulsa to establish his own brokerage business. He spent 13 years as the Managing Partner for Lincoln Property Company, overseeing the Oklahoma and Arkansas regions.
In 1997, he founded American Residential Group, a firm involved in the management and development of multifamily residential properties. Under his direction as President and CEO, American Residential Group has either bought or built 11,000 units in seven states, including Tampa, Jacksonville, Atlanta, Colorado Springs, Albuquerque, El Paso, San Antonio, Austin and Dallas.
But his real passion is — and always will be — Oklahoma State University.
"I enjoy my job and my work but I also like spending time on charitable organizations. I call that my OSU time," he said.
Helm has certainly given above and beyond to help OSU over the years. He currently serves on the Board of the Oklahoma State Regents for Higher Education, the Board of Trustees for OSU Medical Authority, and the Board of Trustees for the OSU Medical Trust. He was a member of the Board of Trustees for OSU-Tulsa from 1999 to May 2013 and on the OSU/A&M Board of Regents from 2001 to May 2013. He also serves on the boards of the University Center at Tulsa Board of Directors, F&M Bank and Trust Company, and the Tulsa Regional Chamber of Commerce, and is active in a number of other civic projects, including the Tulsa Area United Way.
"I'm trying to make a difference for OSU, and hopefully I'm doing that in my own way. I think I have in a lot of ways," Helm said. "It's important to me that OSU do well, so I've spent a lot of time at it.
"I have spent quite a bit of time and effort over the years working with OSU-Tulsa, the hospital (OSU Medical Center), and the Center for Health Sciences, which has been rewarding in its own way. It's not just myself but there are numerous others who have spent many hours and worked hard at it, and I believe that we've changed the perception of OSU in Tulsa in a positive way.
"It's been very rewarding. As always, if you think you can make a difference and you're helping, you should do it. I would encourage everybody to support their alma mater," said Helm. He and his wife, Fayenelle, have been married 35 years and have one daughter, Christian, also an OSU graduate, and one granddaughter.
Helm is honored to be recognized among the "Spears School Tributes: 100 For 100."
"(It's been) 100 years and 40,000 graduates? That's pretty exciting, isn't it?" he said. "If you look who contributes back to OSU, both money and other support, a lot of them come out of the School of Business. I think the Spears School has been a good school for a long time, (and) I think you can tell by the people who were successful and have contributed back to the school that it made a difference in their lives.
"I'm just excited. It's hard to believe that it's 100 years because not many business schools were around 100 years ago."