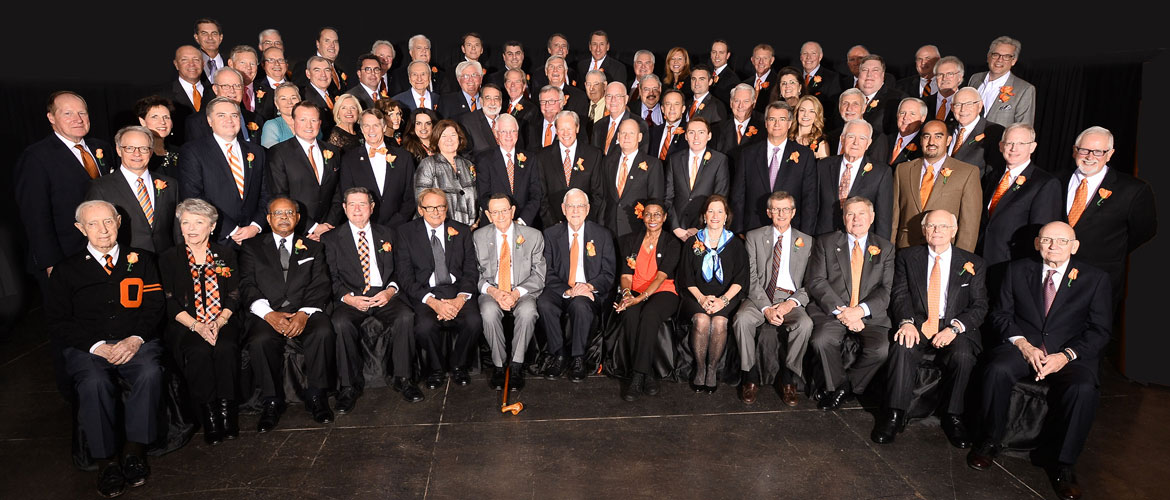 Jenelle S. Schatz makes 'Spears School Tributes: 100 For 100' list
Saturday, November 1, 2014
Accounting (1975)
Jenelle S. Schatz attributes much of her success to her Oklahoma State University education. The Tonkawa, Oklahoma, native earned her bachelor's degree in accounting from OSU's business school in 1975.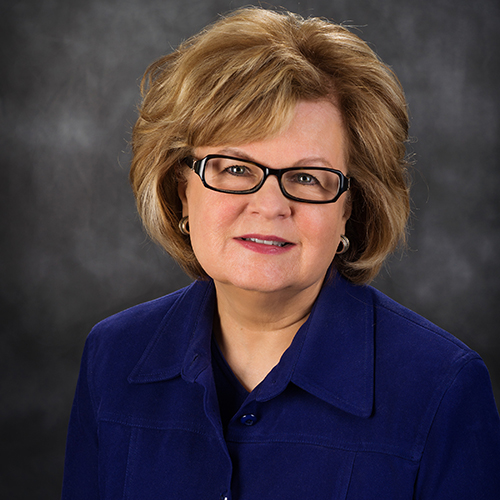 While at OSU, Schatz was a member of Beta Alpha Psi. She made the President's Honor Roll every semester, a major accomplishment considering she had various other responsibilities. She considers herself a non-traditional student due to the fact that she was married and had three children. As a result, she was active as a Girl Scout leader, homeroom mother and in church functions.
OSU's business school had a huge impact on Schatz and influenced her life in various ways.
"It shaped my life," Schatz said. "The education and counseling I received at the School of Business was a key factor in allowing me, a shy small-town girl, to become a professional woman with accomplishments beyond anything I could imagine. Also, the financial independence I was able to achieve is directly linked to my OSU education."
In 1976, a year after she graduated, she joined the then "Big 8" international accounting firm of Haskins & Sells, which is now a part of Deloitte & Touche, as a tax specialist. She progressed through the organization to become a partner in 1985.
"I was honored to be the first female graduate of OSU to become a partner with one of the major international accounting practices," Schatz said. " Also, I was the first woman from any school to become a partner with one of the international practices in Oklahoma."
She subsequently held numerous positions in the Tulsa office, including Partner in Charge of the Tulsa Practice, Recruiting Director, and Partner in Charge of the Tulsa Tax Practice. She was also an instructor of National Training for Deloitte and served on several national committees for the firm, including the Oil & Gas Committee and the Committee for the Advancement and Retention of Women.
She is currently retired from Deloitte & Touche. She volunteers for numerous organizations and has held several leadership positions. These include Citizens' Crime Commission, President; OSU Foundation Board of Governors; Family & Children's Services, President; Leadership Tulsa; Tulsa Chamber of Commerce, Treasurer; Tulsa Education Foundation, Treasurer; OSU Business Associates, President; Tulsa Tax Club; OSU Alumni Association; OSU School of Accounting Advisory Board; Women for OSU Council; International Women's Forum; and First United Methodist Church Finance Committee.
Schatz has also received various awards. She earned the OSU School of Accounting Distinguished Alumni Award in 1989. In 1995, she was inducted into the OSU Spears School of Business Hall of Fame. She received the OSU Alumni Association Distinguished Alumni Award in 1999 and Tonkawa High School Distinguished Alumni Award in 2010.
Schatz resides in Tulsa, and she was married to Wayne A. "Tony" Schatz, who was also an OSU alum, until his death in 2012. She has three children: Jill Schatz Sayre, Janna Schatz Moss and Wayne Andrew "Andy" Schatz. She also has 9 grandchildren, ages 9 to 16.
Schatz is delighted to be recognized in the "Spears School Tributes: 100 for 100" and plans to attend most of the centennial events throughout the year.
"I am extremely humbled by this honor and know that I am in the company of many immensely talented people who have contributed much to the Business School," Schatz said. "It is just a thrill to be included in this group and to be a part of the exciting 100th Anniversary celebration."